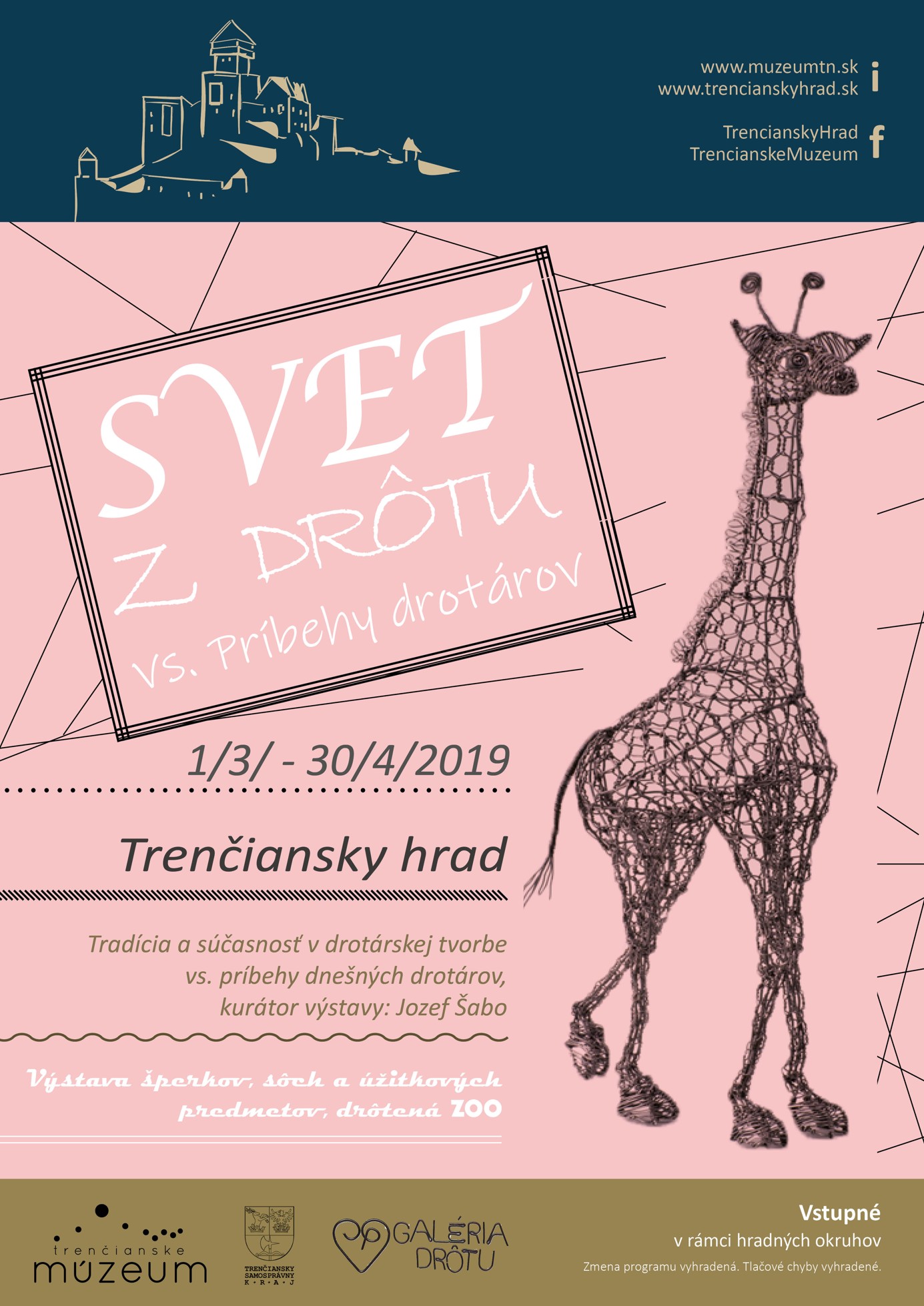 World of Wire vs. Story of the dots
The exhibition of the present Drotary Craft will be glad to welcome the Trenčín Castle both small and large. You will be able to see a variety of craftsmanship of several Slovak masters in the form of jewelery, a zoo wire, animals of various kinds, utility items, decorations and other attractions. The biggest attraction for visitors will be a rare 2,5-meter tree. On Saturday, April 20, 2019, we will not forget even our youngest ones, who will be able to create their small wounded work under the guidance of the exhibiting artists during their creative workshops.

The exhibition will take place from 1 March to 30 April 2019 in the premises of the Trenčín Castle Barracks.