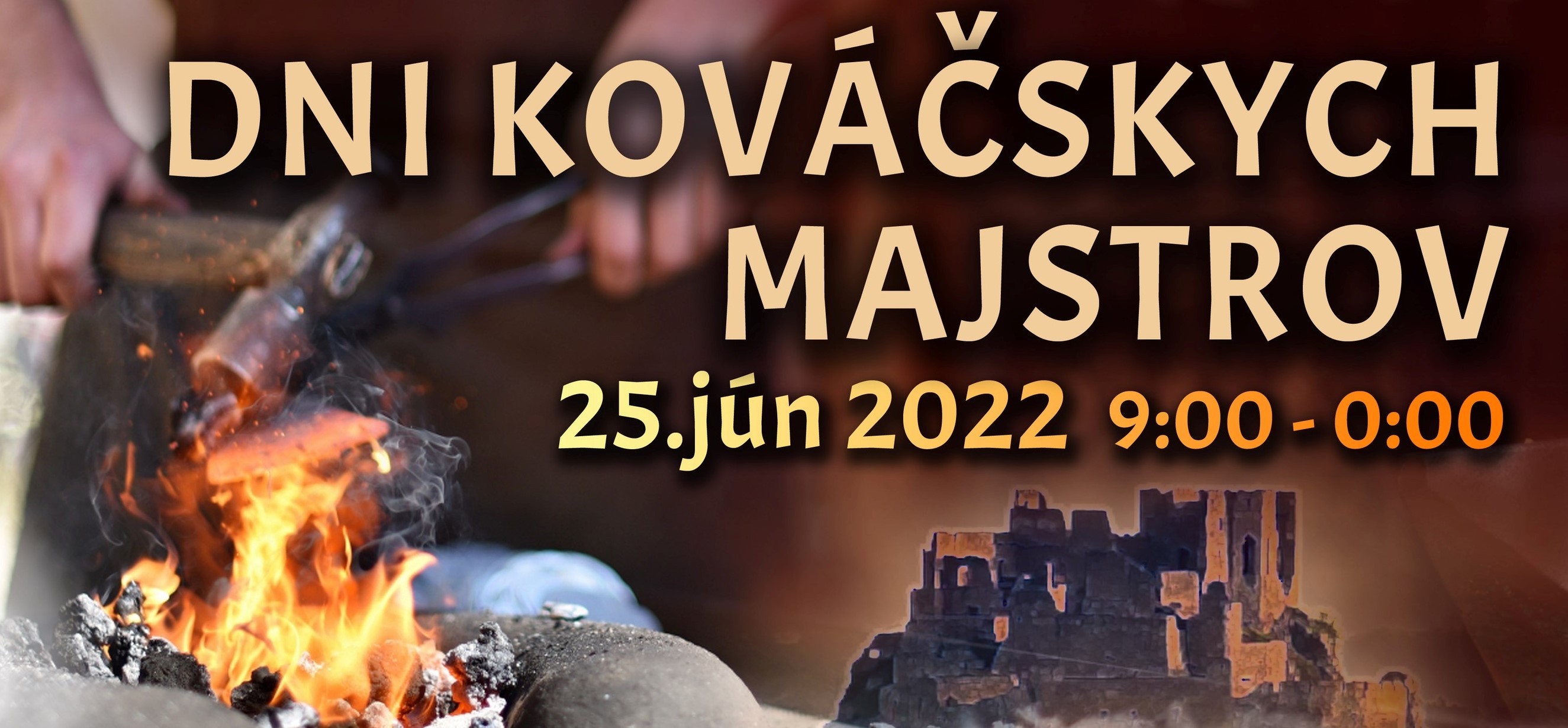 Days of blacksmith masters in Beckov
For the fifth time, Beckov Castle has been struck by the smiths of blacksmith's hammers and has caught fire.
Come and see that the tradition of blacksmithing has not died out, that the glow of fire and the plasticity of iron can still enchant many. During the blacksmith's days at Beckov Castle, you can see for yourself that even today the blacksmith's masters have good hands. You can watch demonstrations of blacksmith products and watch the masters at work.

But most of all, you will be able to try your hand at blacksmithing, whether you are a child or an adult, in two bends - whether it's moss pulling or forging. In addition, we will test physical fitness in competitions such as hammer throws and look at the tooth and history of this craft.

This year you can also look forward to the evening program - in addition to the hot fires, there will be evening tours of the castle and a fire show. The corner will be until midnight!