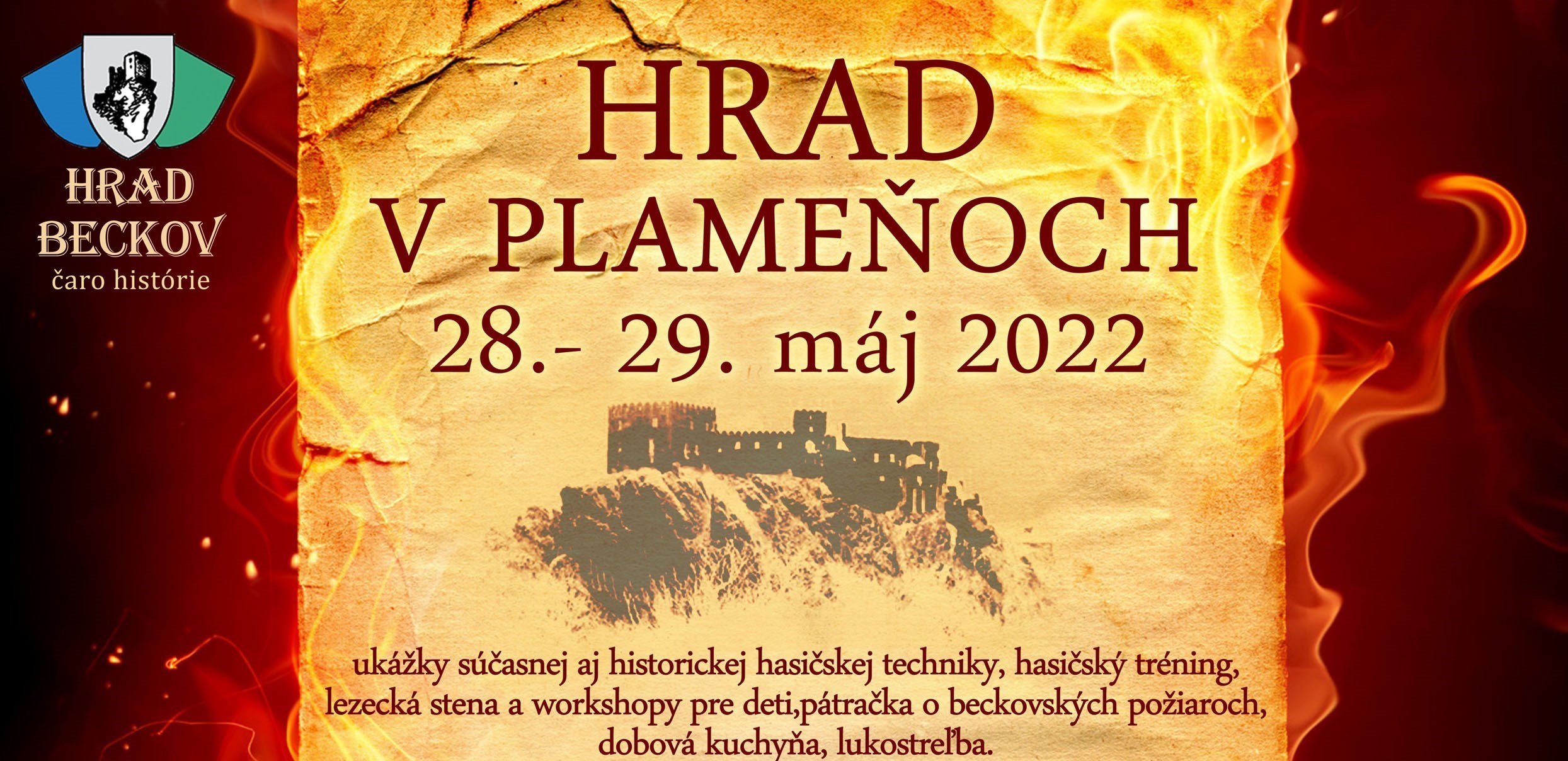 Castle on fire
On the last weekend of May, Beckov Castle will burn again! No worries, of course only metaphorically.
This weekend will focus on fire brigades and fires, as in May, the feast of St. Florian, the patron saint of firefighters, and we commemorate the 3rd anniversary of the fires in Beckov, which plagued the castle and the town mainly in the 18th century.
You can look forward to a demonstration of the skills of the volunteer fire brigades - from Beckov (Saturday) and Soblahov (Sunday), who will demonstrate their technique. You can also look forward to hundreds of activities that will test your skill, strength and fitness - from climbing frames, climbing walls, grenade launches to firefighting training. You will find out how to extinguish a fire properly, but also how much firefighting equipment weighs.
Period games, archery, crafts, parades and something good under the teeth are a matter of course.