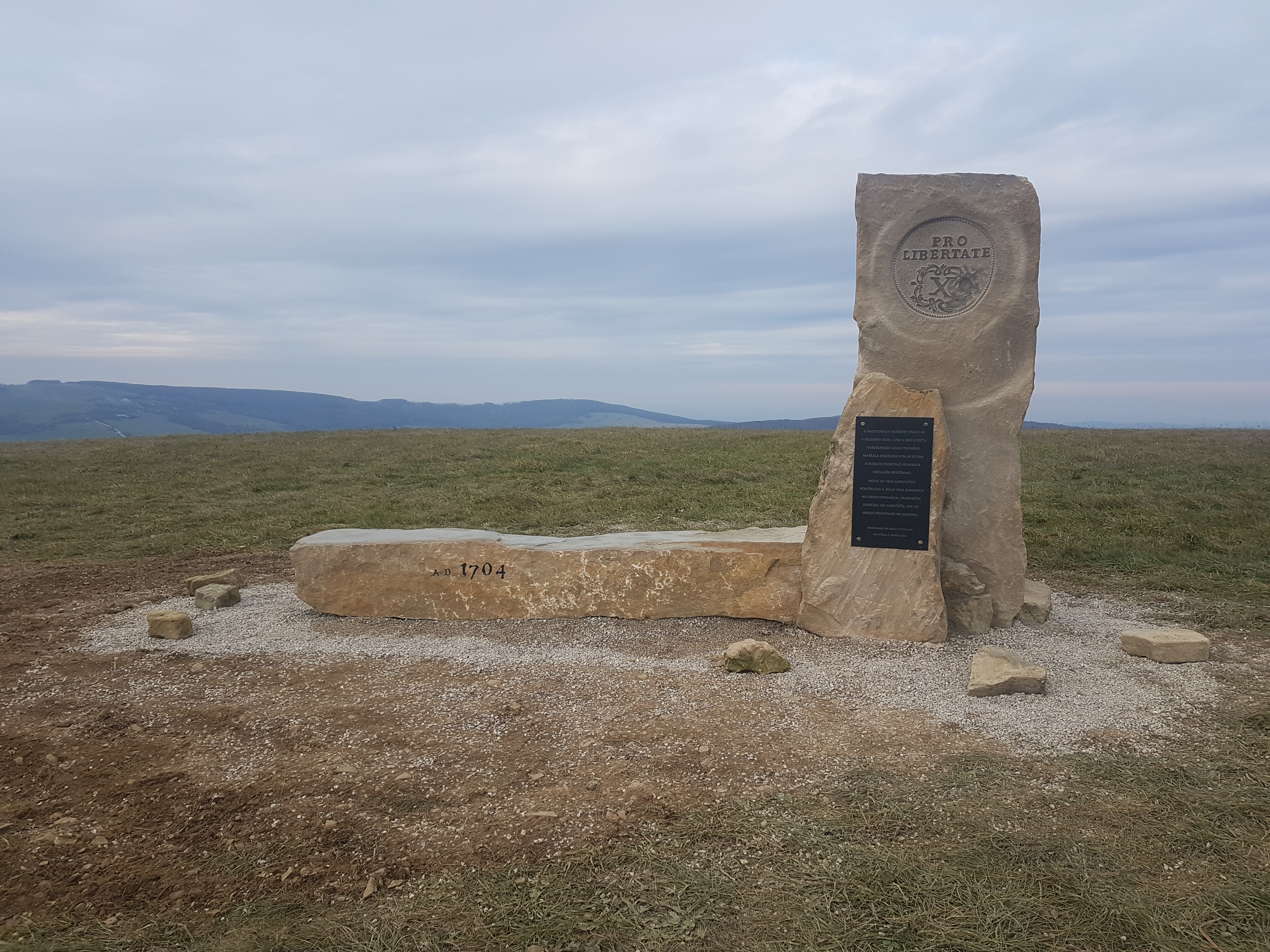 Unveiling of the Kuruká monument
OZ Johanka Hrebendová Bóriková, the Village of Vrbovce and the Záhorské osvetové center invite you to the unveiling of the Kuruká monument dedicated to the uprising of Francis II. Rákoczi as a memorial to the bloody battle. The actual event will take place on November 26 at 1:00 p.m. at the top of Ostrý vrch above the village of Vrbovce.

On November 17, 2022, a new monument was erected on Ostrom vrch, above the village of Vrbovce. It will commemorate the Kuruká battles that took place on the slopes of Ostrý vrch in December 1704.
The significance of the monument will lie in the regional memory of the uprising of František II. Rákoczi, in which many insurgents from Myjava, Vrboviec, Tura Lúka and Sobotišť joined. These villages were designated as "Kuruck" nests of resistance, for which they bore cruel consequences and on December 4, 1704, they were burned down.
The period legacy of the uprising, carved in stone on the monument on Ostrom vrch "PRO LIBERTATE" (For Freedom), has not lost its relevance even after the passage of three centuries. Therefore, even in modern times, it is necessary to remember the events that happened in our region, to remember the events that our villages, cities and our ancestors went through.
You can get to the place by following the green tourist sign from the village of Vrbovce or by following the cycle path in the direction from Kamenec Hill