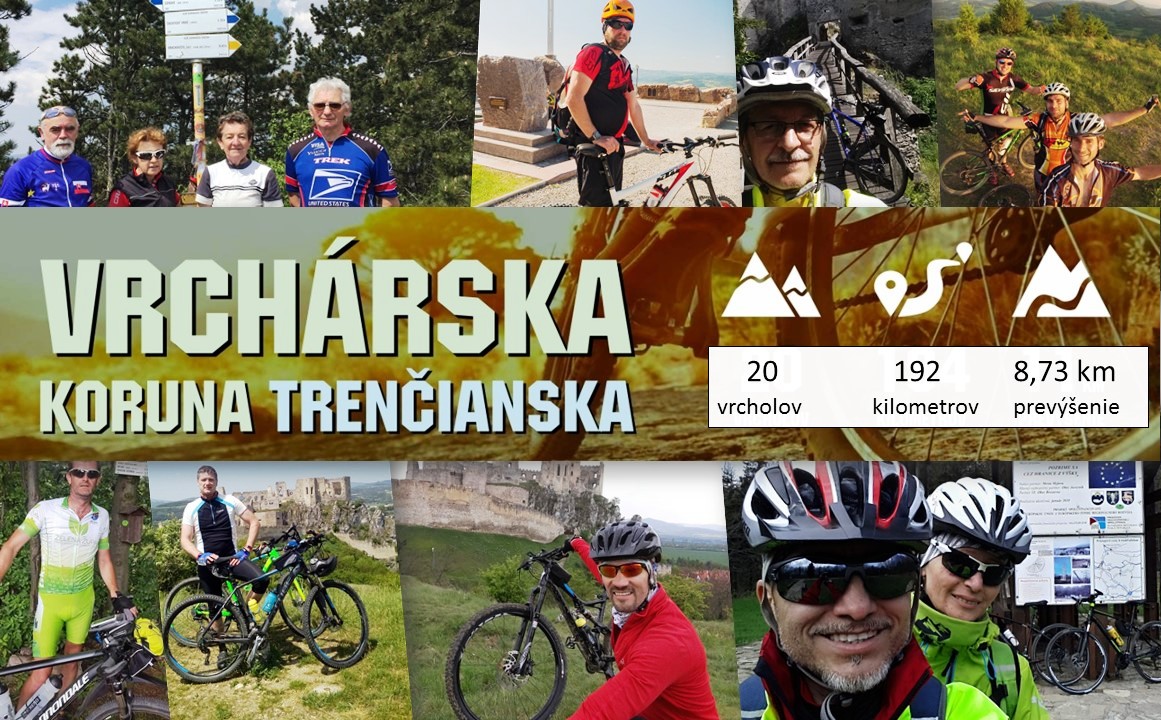 Trenčianska Vrchárska koruna continues this year
After two successful years, the Vrchárska koruna Trenčianska continues, which again brings new challenges for passionate athletes.
The Trenčianska Vrchárska koruna brought a trio of cycling enthusiasts in 2016. Since then, this event has won a lot of fans, and thanks to this, the activity, which was originally exclusively cycling, became an activity that brings together not only cyclists, but also runners, tourists and families with children. In the past year, even a special category has been created for four-legged pets who have all the peaks together with their masters.
Like the previous years, this year, the project brings 20 highlights that the organizers carefully selected and mapped. To reach the twenty hills, peaks, peaks, castles, and various sites, you have to take a total of 192 km with a total elevation of 8.73 km. The condition of participation is to register at www.vkt-bike.sk and gradually upload photos from all the outputs. You have time to complete all the places in the months of April to November 2018 .
The current edition will begin on April 10th , this time a common evening excursion to Kozí vrch , which is one of the prescribed summits.
A list of 20 peaks for 2018
Bikepark Kálnica - Piesky
Butchers - Cross
Čerešienková
Dračia studňa
Branč Castle
Castle Lednica
Považský hrad
Chata pod Končitou
Jankov vŕšok
Kozí vrch
Kubicky's Hill
Makyta
Small Javorník
Mausoleum Szilvayovcov
Michalov vrch
MRŠtefánika Mohyla - Bradlo
Mojtínská jaskyňa
Paluch
Rákoci's oak
Marhát Lookout Tower
You can find detailed information about all the vertices here .