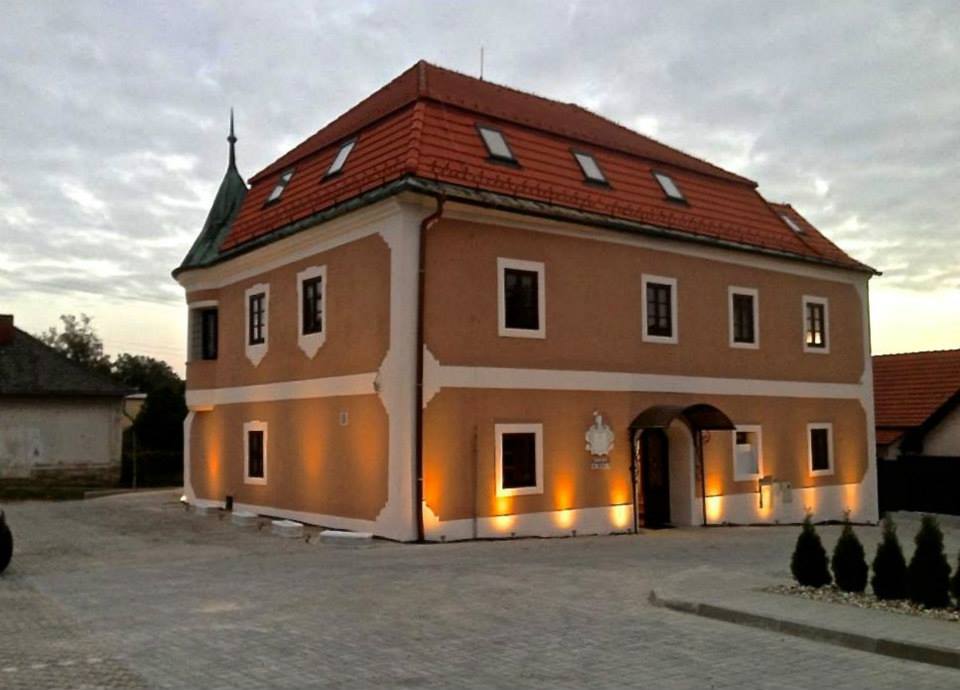 At the entrance gate to Bánoviec nad Bebravou, in the part of Horné Ozorovce, there is a historic mansion that offers a pleasant environment with the spirit of history and gastronomic pleasure.
The story of the manor's modern history does not begin romantically at all, but you can take away the romantic feeling from here. The restaurant is divided into three parts - two interior, pleasantly lit and separated by vaults, and one covered terrace with daylight. We visited Ottlýk Manor at noon in the middle of the week. The parking lot is full, most of the tables are occupied. The city bypass reportedly had no impact on attendance. However, people did not accept the initial gastronomic concept at first. "Originally, we offered meals "à la carte", that is, without a classic lunch menu. However, that did not work out in these parts and we willy-nilly adapted to the demand on the market," revealed the owner Jozefína Novotná.
After Bryndz until Hriňová
However, they did not let up on the daily menu either. They cook food from high-quality ingredients from breeders and growers from the area. They know Farma u Ďurkovy intimately, they buy meat for steaks from Chynorian. On the contrary, they travel all the way to Hriňová for high-quality bryndza.
"We don't make dumplings every day, we only offer them when we have fresh bryndza. Our Dutch chef prepares them and they are really worth it," boasted the owner of the restaurant. "They are also tasted by foreign guests, but few finish them. It's a really specific taste that people from far away borders can't get used to." They include fish in their menu at least once a week. Even in this case, they will enjoy freshness in the Ottlýk manor. Every day they can boast of their hand-baked bread. Two shifts of chefs alternate in the kitchen, each with their own recipe for homemade bread. "From March, visitors can look forward to a new, spring concept. It will include salmon tartar, bryndza gnocchi, several types of pasta, pea risotto and seafood risotto. We offer lamb and game to our customers. And as a dessert, the imperial jerky will return," the owner revealed the menu prepared exclusively for our readers. In addition to the restaurant, the manor house also offers five rooms of different sizes, in summer the wine cellar with guided tasting is popular. During hot evenings, it also lives on in the yard, where people got used to the popular summer cinema. Every reconstruction of a mansion is difficult, especially if it is a cultural monument. That's why you'll notice bars on the windows of one of the rooms. And watch out! One of the superstitions says that room number 5 is haunted... Let it be, take courage and come. A great gastronomic experience, pleasant service and the charm of the undiscovered await you.
photo: FB Ottlýk Manor