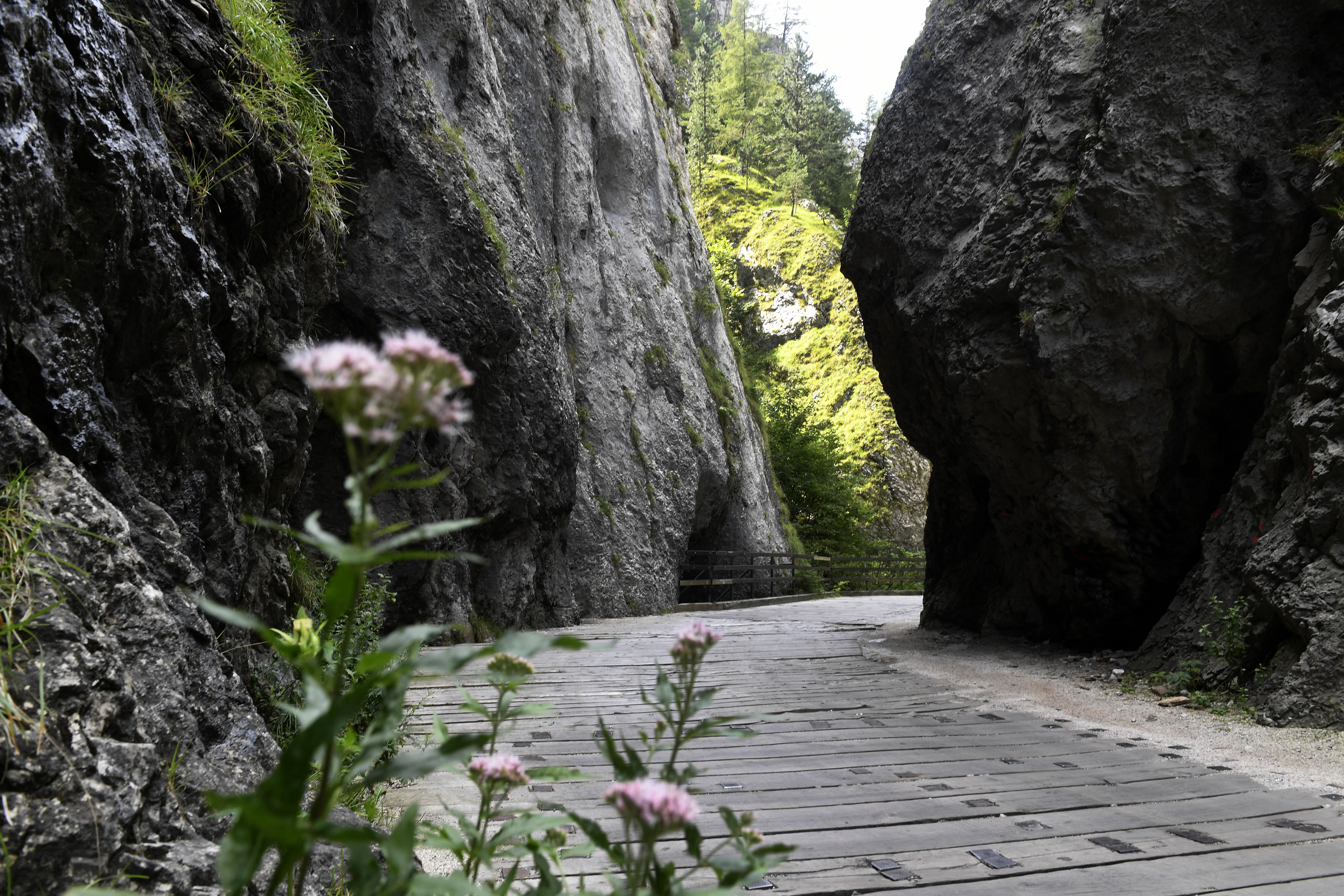 Only the most sensitive ears of the poetic soul of the Rangers can capture the melodic melody of rare fauna and flora forever locked between high steep rocky walls. In the closest places of wild and romantic beauty, the narrowest canyon in Slovakia, barely five friends or a car ride in the shoulder ...

FEATURES
Manínska Strait is a tourist attraction. In this narrowest limestone canyon in central Europe, a number of plant and animal species are harvested in bizarre rock formations on a relatively small area. It causes high humidity and altitude differences. Rock walls of up to four hundred meters cling to the valley of Manínský stream. The surge was created by cutting the Manín creek into limestones and dividing Manínův bral into two hills: Veľký (891 m asl) and Malý Manín (812 m asl). Basically, there are two smaller cisterns separated by a small cauldron. The width of the toughest places is hardly enough to pass the bus. From the steep slopes, the snowy avalanches often flood the bottom of the valley. A pile of snow is slowly melting in a shady environment, so the white feather sometimes remains until May. The visitor can continue along the stream through the educational path to the next natural rarity - the Kostolecka tiesňava. In it there is the largest rock overhang of the Carpathian arch with an impressive detonated cone. Many call it "The Stream of Slovakia" in the heart of the Manín Highlands.
PERLIČKA / interest
Such a rare overhang created nature in a straightforward way. The Dříňovka limestone bran has been cut from Man's Stream from the ages, which is also conscious of Mann's embarrassment. He cut through, drooping, tapping, and after a very long time this natural rarity had arisen. The ridge on which the carvings are carved is called Kavčia rock according to the occurrence of Kava dark. On the left, the observant observer can see a hair-like rock.
OUR TIP
If you are going around Považská Bystrica during the hot summer months, stop at Manínská tiesňava. You will be pleasantly cool and you will find relax and beautiful nature. The town and suburban transport from Považská Bystrica is secured in the canyon. Just before entering Manínská Tiesňava there is a swimming pool, which, although very short, but still serves for recreational purposes.