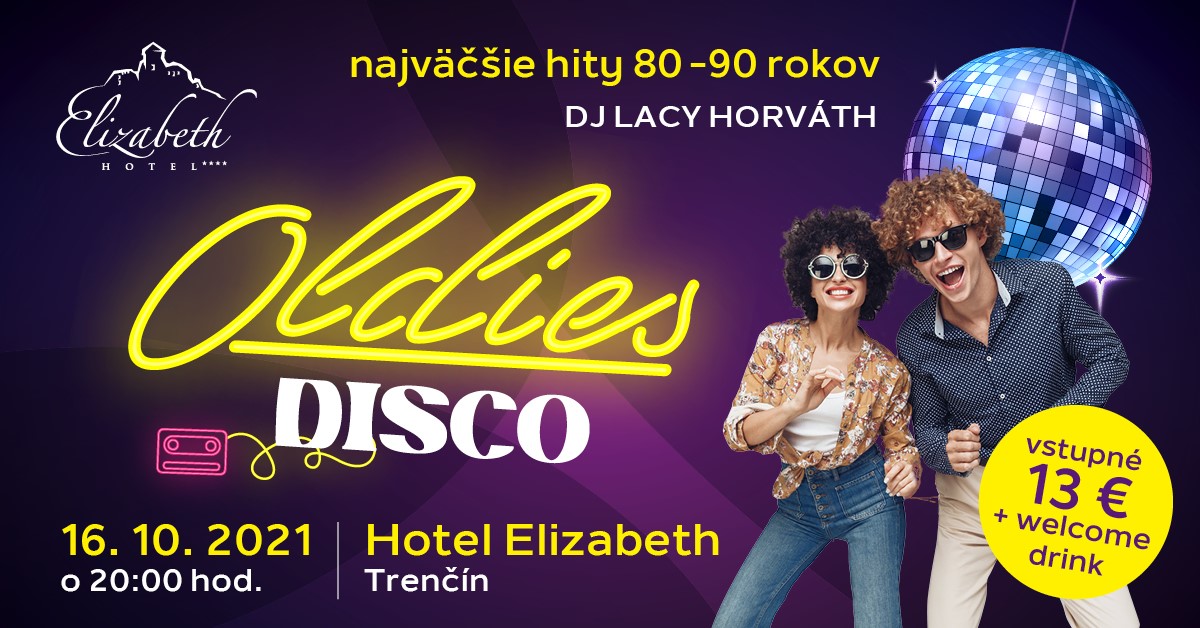 Oldies party at Hotel Elizabeth
Already over the weekend, hits of 80-90 years will stir you up at the Elizabeth Hotel. Make a note in your calendar that Saturday, October 16, 2021 will be an Oldies disco.
Do you know the screwdriver, Bavarian, banana split and other traditional "hits" of the last century? If so, then a unique party is waiting for you in the Hotel Elizabeth, which will start on Saturday 16.10.2021 at 20.00. The dance will be played by Lacy Horváth among DJs.
Advance sale in person via:
Reception of Hotel Elizabeth, tel .: 032/650 61 11
Cultural Information Center Trenčín, tel .: 032/16 186
Information at: event@hotelelizabeth.sk