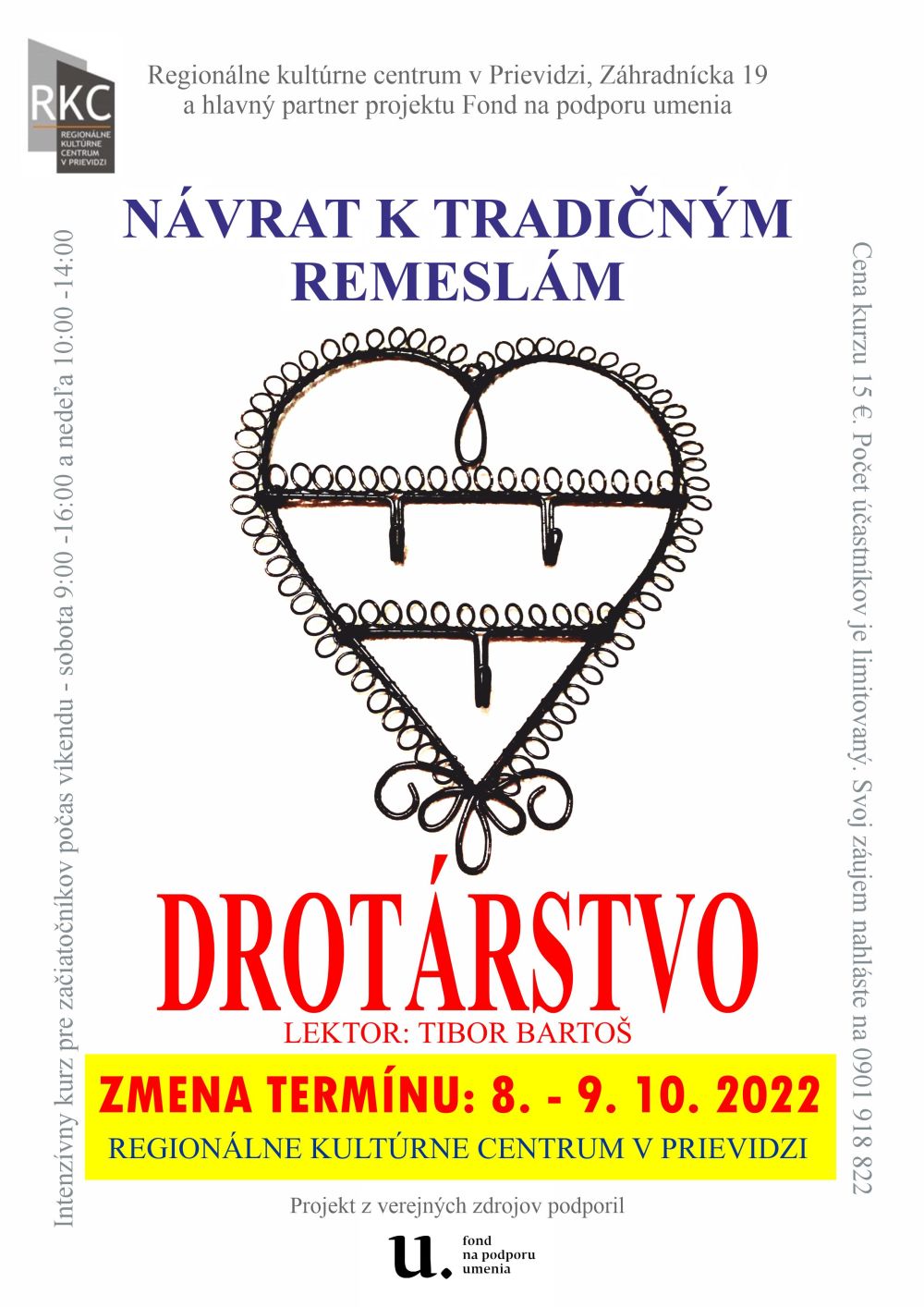 Return to traditional crafts - tinsmithing
Do you like tinkering and want to try working with wire? But you don't know how to start? Here is a unique opportunity for you to sign up for a weekend course for adults - beginners at RKC in Prievidza.
Expert lecturer Tibor Bartoš will teach you the wiring technique. You will have the material secured. The course will take place on two dates, on Saturday, October 8, 2022, from 9:00 a.m. to 4:00 p.m. and on Sunday, October 9, 2022, from 10:00 a.m. to 2:00 p.m. The price for the course is €15 per person. The number of participants is limited.