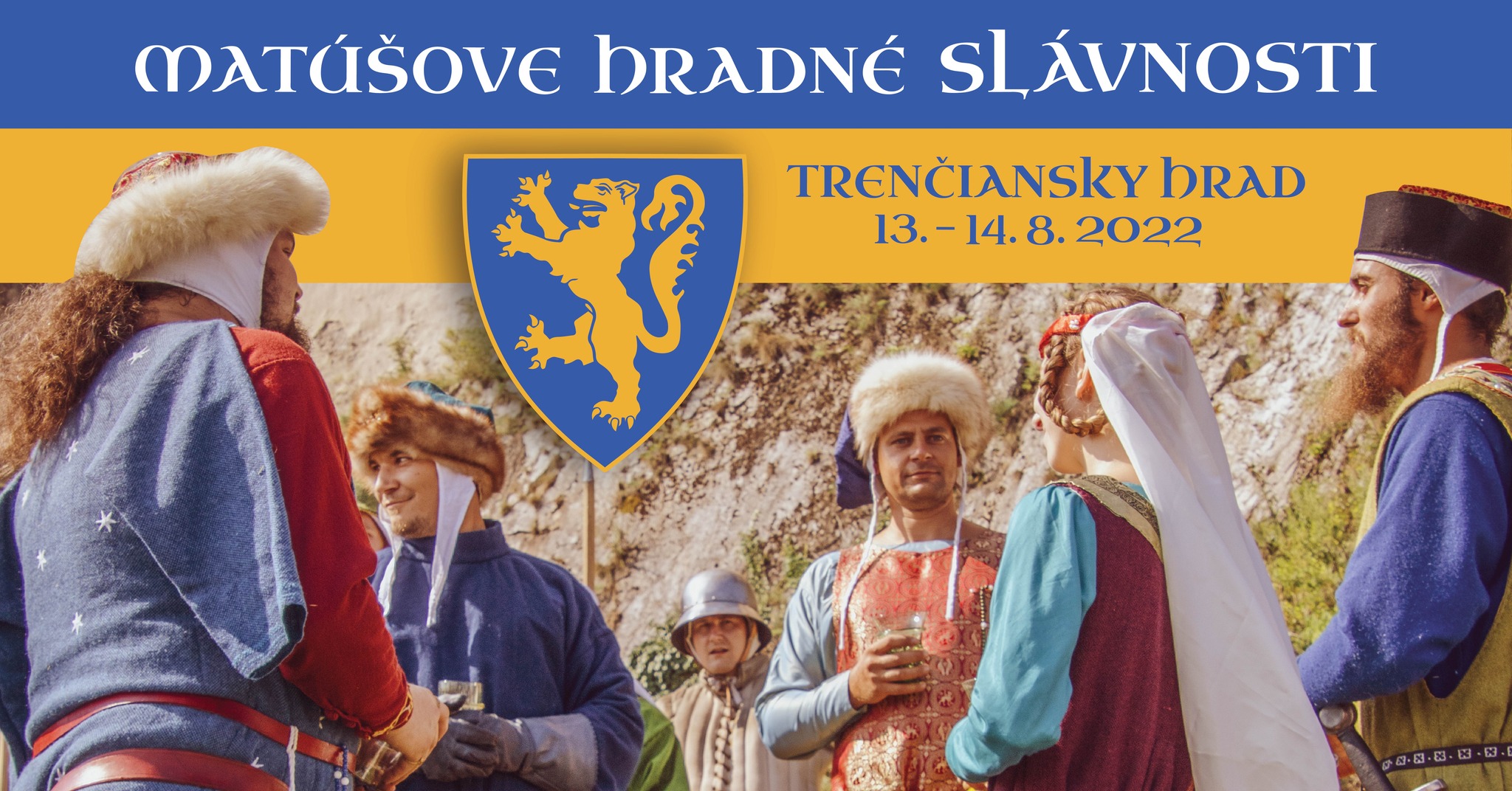 Matúš castle festivities
The Trenčín Museum in Trenčín, in cooperation with the Milites Nobiles Association of Revived History and the Donč Project, have prepared the Matthew's Castle Festival event for you on August 13-14, 2022. The event will present contemporary life in all its forms.
In addition to getting to know the real historical figures of our history, the visitor will be able to see in one place knights, foot soldiers, archers, healers, musicians, virtuous ladies and their maids or other servants who would go on a journey with their masters. At Trenčín Castle, you will have the opportunity to see more than 90 people in period clothing from three European countries.
More information about the event can be found HERE