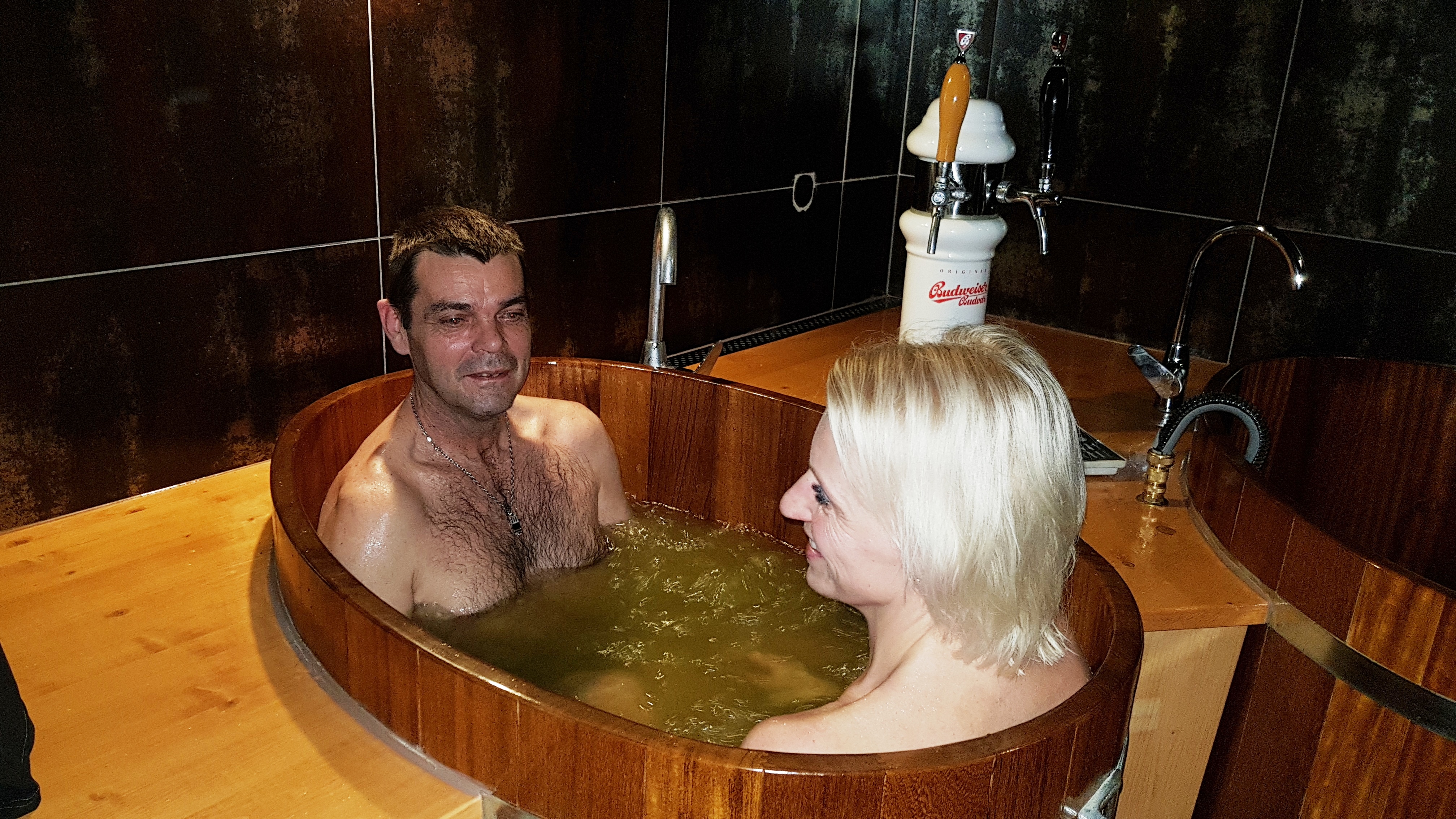 Have you heard about Beer Baths yet? We also have one in Trenčín! You can visit them at Čertove.
Do you like beer lovers and do you enjoy relaxation in the wellness area? You can combine these two delights and enjoy the new Beer Spa, which is located in Wellness & Spa Hotel Čertov ***. Bier Bottich Bad Beer Spa is a patent-protected procedure with relaxing and curative effects. The bath has a pleasant temperature of 35 ° C and contains, in addition to hops, yeast or malt extract. To make the feeling of relaxation complete, you can have an unlimited amount of beer alone during the bath. The 20-minute bath is followed by rest on an oat bed, where all the beneficial effects of beer are absorbed.
For more information on spas, booking and also of the different types of procedures can be found HERE .