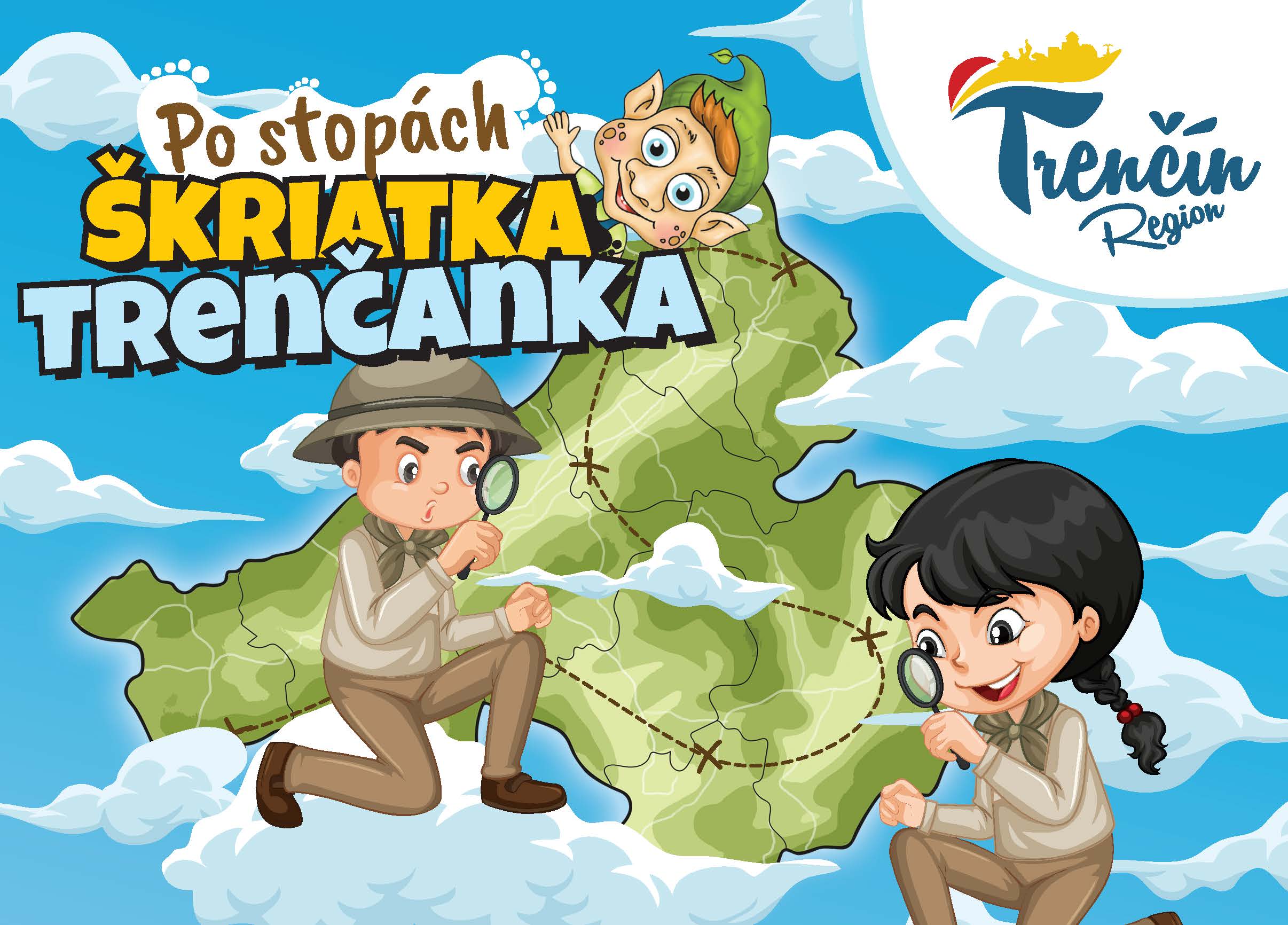 Follow in the footsteps of the elf Trenčanek and experience a real summer adventure! We will start already on July 1, 2023
Every year summer belongs to trips and collecting unforgettable experiences. And that's why we've prepared a fun tourist-recognition game for young and old for the summer season.
As part of the game , you will visit 8 interesting places in the Trenčín region . Each competition place represents a tip for a family trip where you visit castles, learn about history, ride a bike, discover an unconventional museum or take a pleasant trip to nature.
You will be accompanied by a cheerful competition schedule, in which a task will be waiting for each competition place. Plans will be available in selected tourist information centers (TIC), the list of which will be added soon.
What will you experience in the places where Trenčanko takes you?

- you will find an oversized bench
- you discover a swing in nature
- you will meet a lady from Chachta
- you will look through the "window to the past" at Beckov Castle
- you look up at the stars
- you will get to know an unconventional museum
- you plan a cycling trip
- you will visit a majestic monument
It won't be free!
A nice reward awaits you for completing the plan, which you can pick up at one of the selected TICs. In addition, after successfully completing the trips, you can participate in the competition for valuable main prizes. It is enough if we receive it by 15.10. In 2023, you will send a photo of the completed brochure and the most beautiful photo from the trips.
If luck smiles on you during the draw, you can look forward to these super prizes:
- Smart watch Garmin Venu 2
- Relaxation stay for 2 people for 3 nights in Hotel Gino Park Palace**** Orlové
- Stay for 2 nights with breakfast for 2 people and 2 children in Pension Adriana na Zelena voda
- Voucher worth €100 for the purchase of a holiday trip from dovolenka.sme.sk
- 3 x vouchers worth €50 for purchases in the Mobelix network of stores
- 3 x entrance for 4 people to Trenčín Castle
- 3 x Family entrance to Beckov Castle
- 2 x €20 voucher for painting ceramics in the Bencovje grunt craft museum
- Family entry to Bojnice Castle
List of places where you can get a game plan:
1. Municipal information center – Dubnica nad Váhom Manor
2. Information center and city museum Ilava
3. Púchov information center
4. PX Center Považská Bystrica
5. KIC Trenčín
6. Beckov Castle
7. Čachtice Castle
8. Partizánske Observatory
9. Bojnice Museum of Prehistory
10. Bojnice tourist information office
11. Prievidza Tourist Information Office
Good advice!

In order to meet the countess at Čachtice Castle and solve one of the tasks, you will need the application " Castles3D " on your phone. To avoid long downloads of the application on site and wasting data, download it already at home ;) The application is available on the App Store and Google Play
The competition will run from 1 July 2023 to 30 September 2023

Documents