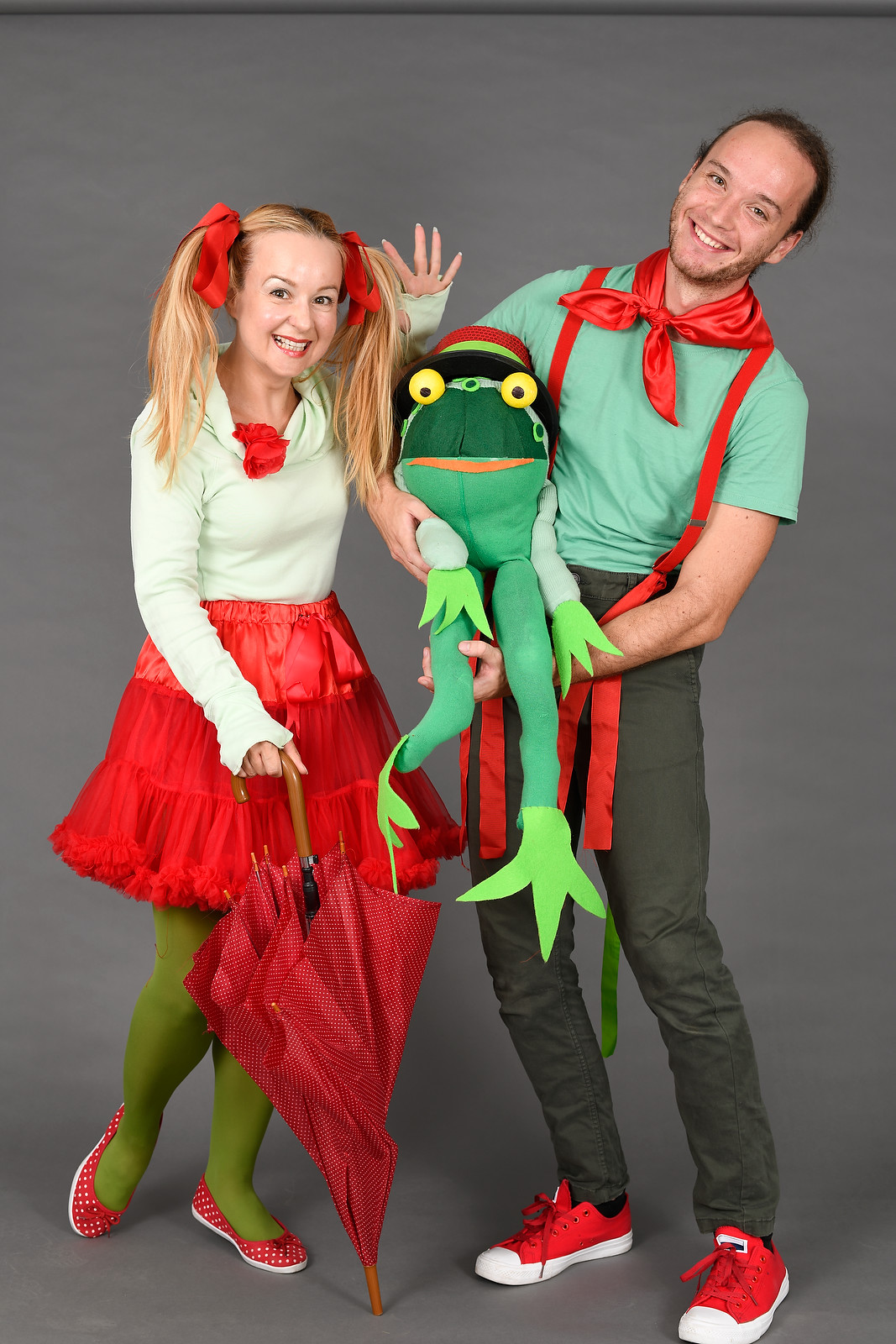 Children's theater at Trenčín Castle
At the Trenčín Castle, the Municipal Theater of Trenčín will present its excellent show for children called Žabiatko
"When it rained and drizzled, a frog was born"
Playfulness, children's positive relationship with animals, fantastic inspirational potential, dance, nursery rhymes, playfulness, etc. The dramatization of Matúš Bachynec brings to the stage a Slovak classic for children by "aunt" Ľudmila Podjavorinská. The story is interactive, children sing with us, learn a simple rhyme with a pointer, and with the young watermen they learn to take care of a pet and share their toys with their friends.
The performances will take place at 11:00 a.m. and at 2:30 p.m. in the amphitheater of Trenčín Castle.