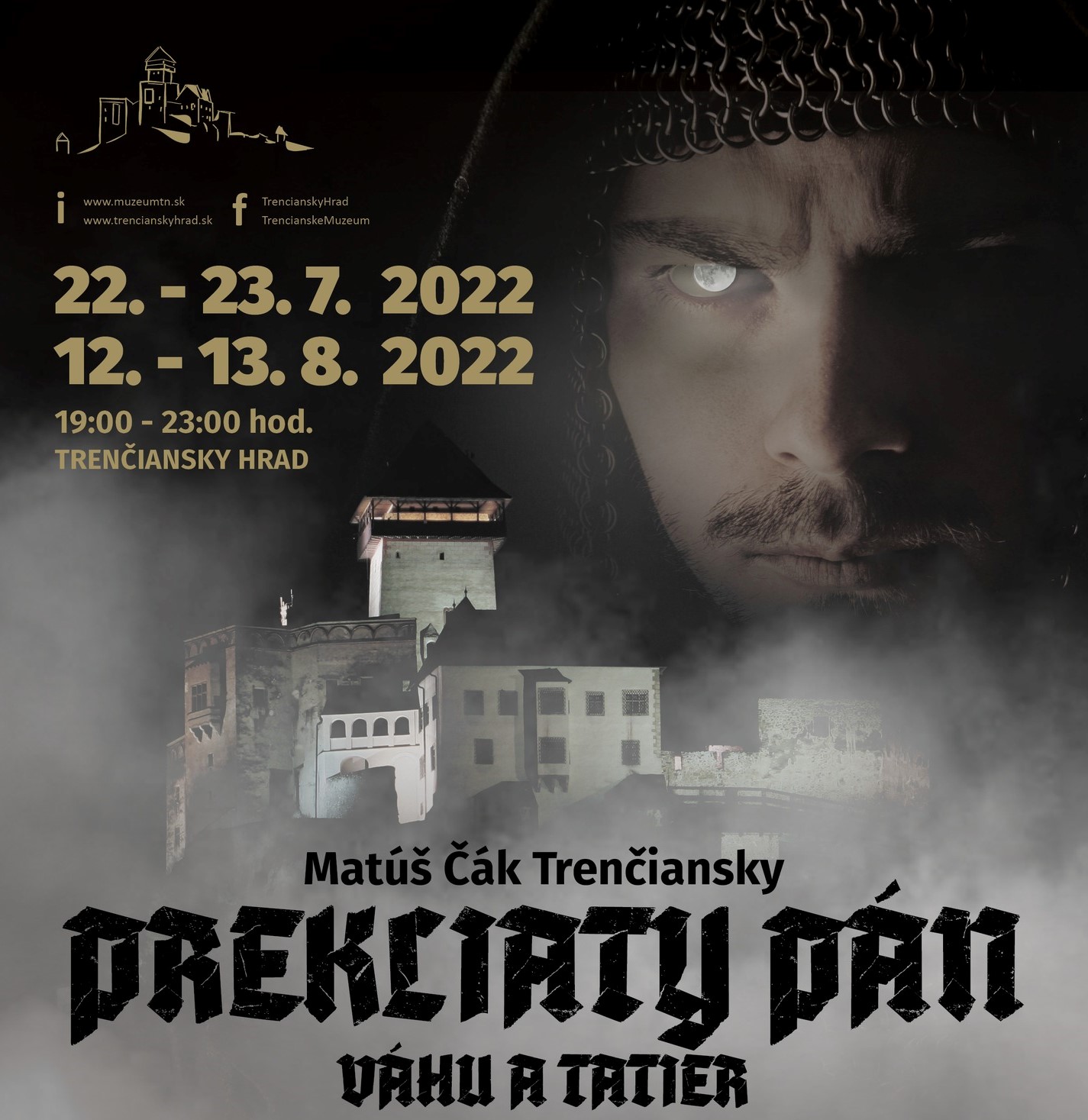 Night tour of the castle: Cursed Lord
Already this weekend, you can look forward to successful night tours at the Trenčín Castle called "The Cursed Lord", presented by the Theater Company from Prievidze.
The night tour contains the story of Matúš Čák and is associated with scares, but also with laughter and respect for the seriousness of the topic. Mr. Váhu and the Tatras, an important figure in Slovak history. Was he a hero, a kind-hearted person, a fearless magnate, or a despot with a cursed soul, not shying away from murder, lies or trickery? Tours take place from 19.00 to 23.00 at an interval of every 30 minutes (every 15 minutes if there is a lot of interest). Last admission to the tour is at 10:00 p.m.