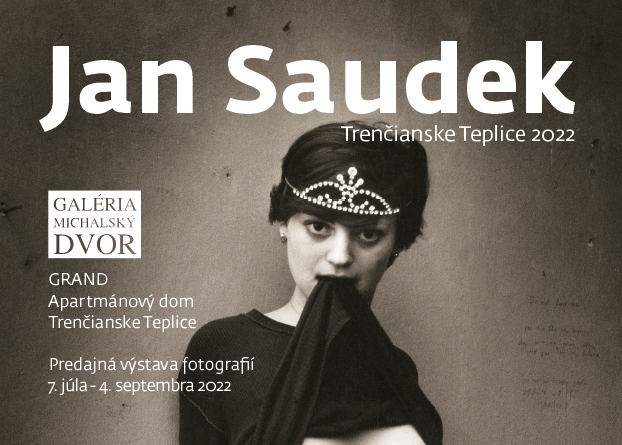 Jan Saudek - Trenčianske Teplice
A selection of the best from the world-famous Czech photographer's lifelong work, as well as a few novelties. On Thursday, July 7, the Jan Saudek 87 photo exhibition was officially opened, for the first time in the beautiful premises of the GRAND Apartment House, where the public can admire it up to 6 days a week, including weekends.
"These are scenes that are connected by a single vision - to celebrate a person as such", says Jan Saudek about his exhibition. The theme of human life influenced his entire artistic creation. The exhibition is held under the auspices of His Excellency the Ambassador Extraordinary and Plenipotentiary of the Czech Republic to Slovakia Tomáš Tuhý.
Opening hours of the exhibition in the GRAND Apartment House, Trenčianske Teplice from July 7 to September 4, 2022:
Monday: closed
Tuesday - Friday: 3:00 p.m. - 8:30 p.m
Saturday: 1:00 p.m. – 8:30 p.m
Sunday: 1:00 p.m. – 7:00 p.m