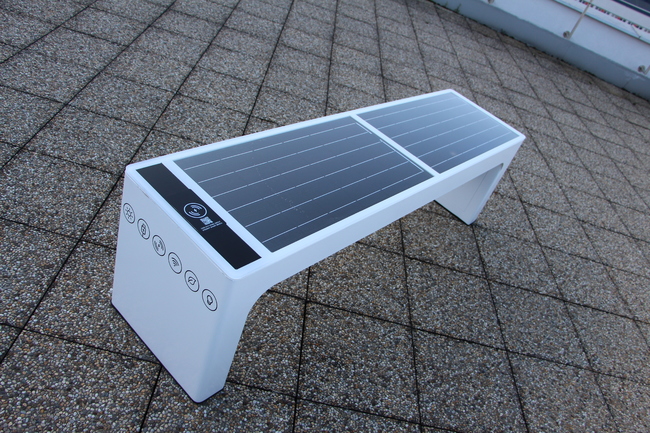 As part of the unique international project On a Bicycle in the Footsteps of History, a cycle route is currently being created, which will lead from Trenčín Castle through Nemšová to the Czech border and from there to Brumov Castle. It will also include Steor's intelligent bench.
It will be installed near the newly built bridge over the river Vlára, in a place with plenty of solar energy throughout the day. And that after the completion of construction work on the bike path. "The smart bench is 100% solar powered and requires no additional power. Thanks to the use of renewable energy, it contributes to the protection of the environment. It provides cyclists with the option of wireless phone charging or wifi internet connection . The bench has two USB ports that allow you to charge electronic devices directly in the field using a cable. It also has built-in sensors for measuring air temperature and humidity, "said Katarína Holá from the Department of Regional Development Strategy and Project Implementation at the Office of the Trenčín Self-Governing Region (TSK).
In case of heavy rain, the bench switches off the rain sensor , which saves the energy gained. A specially developed energy saving controller can evaluate the input information and regulate the offer of individual functions. The bench also has an integrated device charging counter and an internet connection counter .
The construction of the new cycle route is being implemented by the county in cooperation with the town of Brumov-Bylnice as part of a joint cross-border project, which is co-financed by the Interreg VA SK-CZ operational program.
Source: Dept. communication and international relations of TSK