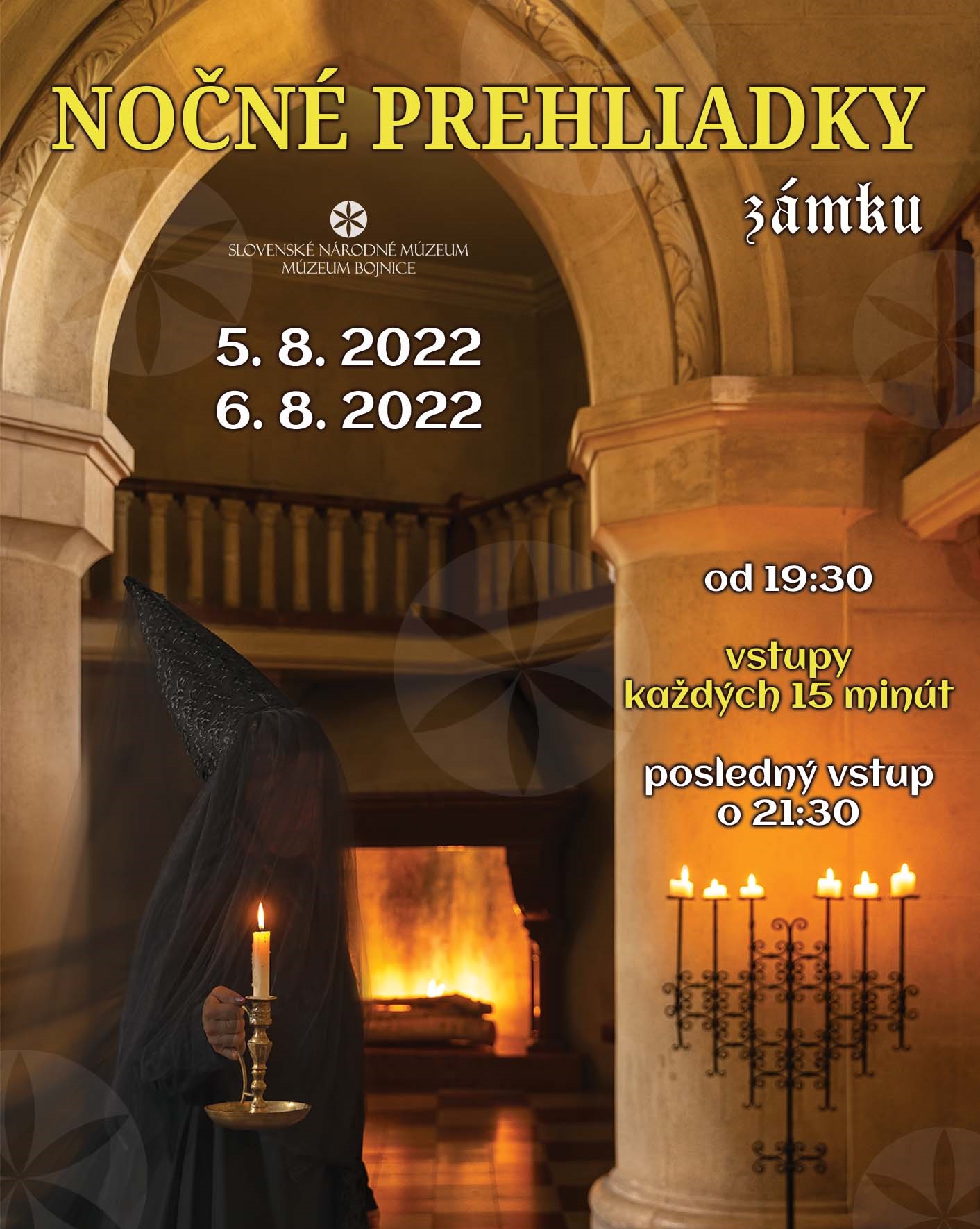 Night tours of Bojnické Castle
Walk around the castle in the evening with a lecturer in period costume, sometimes only by candlelight. The tour of the romantic castle shrouded in the evening gloom is enriched by legends, meetings with the ancient inhabitants of Bojnické Castle and a surprise in the Huňady Hall.
You can go on a night tour of the castle, which will take you through the premises of the Count's apartment and the Middle Castle, on Friday, August 5 and Saturday, August 6.
Tour dates: 19:30, 19:45, 20:00, 20:15, 20:30, 20:45, 21:00, 21:15, 21:30
More information about the event can be found HERE