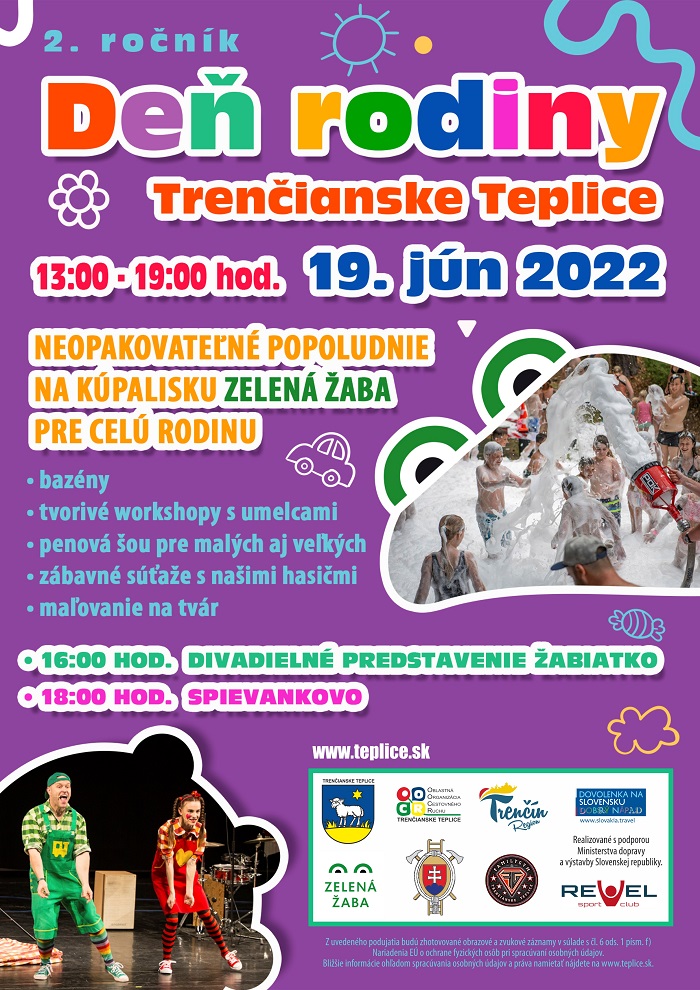 Family Day at the Green Frog
Come and enjoy a unique day for the whole family in Trenčianske Teplice. A rich program with many attractions awaits you at the Zelená žaba swimming pool.
A foam party, creative workshops with artists, fun competitions and a host of activities will bring a fun afternoon to the whole family. In addition, all children can look forward to the Theater Performance Žabiatko and the main program of the evening - SPIEVANKOVO .