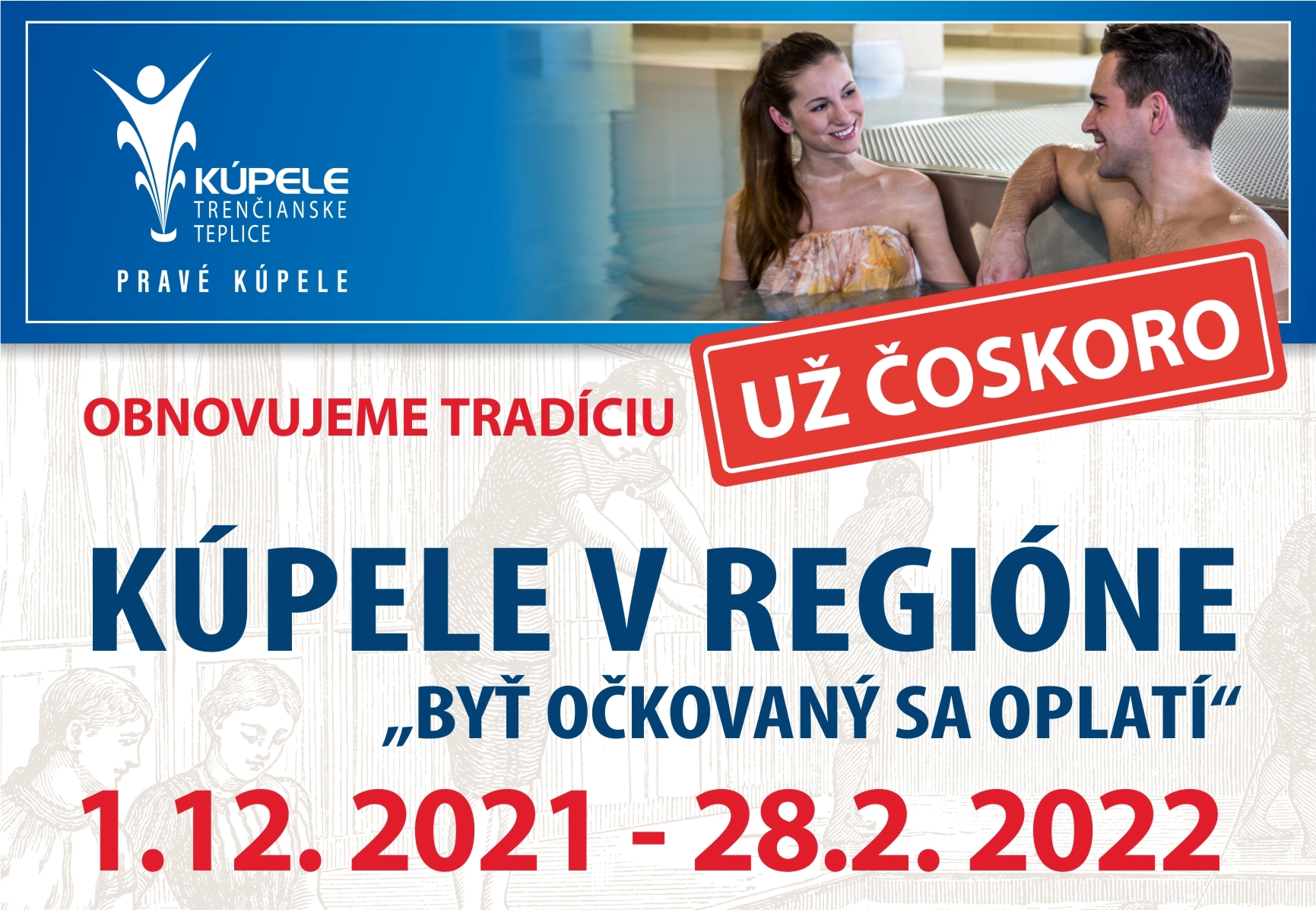 Spa in the region
The Trenčianske Teplice spa has once again prepared a special winter event for the entrances to the thermal pools for half.
For the 9th time, residents of partner cities and municipalities can relax in the spa with a 50% discount on admission to all thermal pools. Visitors will be able to take advantage of the unique effects of thermal water in the pools Sina - Hammam, PI - MUDr. A. Capka, PII, PIII and PK - Crimea.
The healing thermal water relieves muscle tension and acts on all painful conditions of the musculoskeletal system - especially the joints and spine. It also improves skin quality. It is an ideal solution for relaxation and regeneration of the body, as well as prevention of diseases.
You can find more information about the offer and a list of partner cities and municipalities HERE