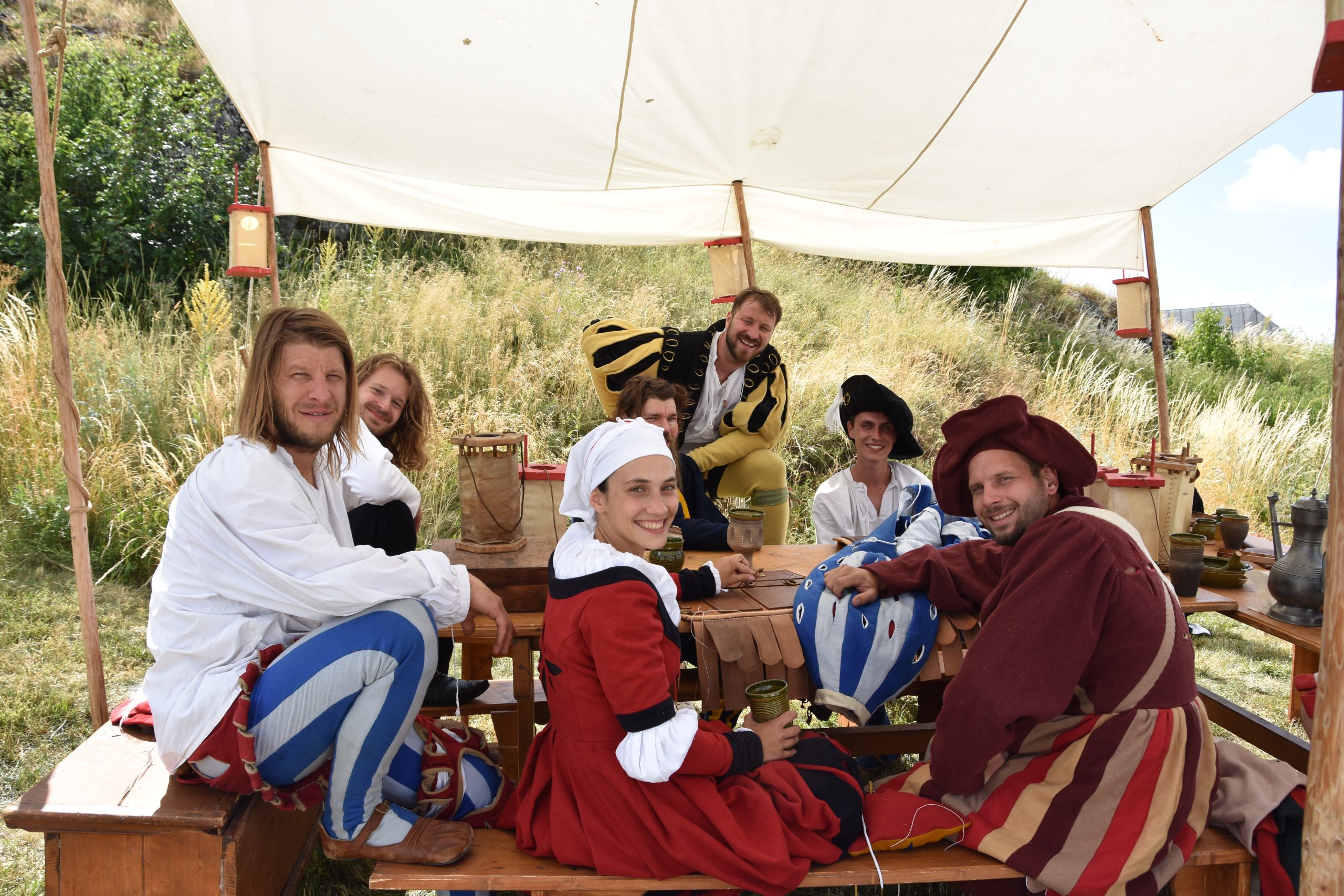 Fencing weekend and the search for the Golden Lion by Matúš Čák
Do you like historical fencing or a good searcher? In that case, take a weekend trip to Trenčín Castle.
During the weekend, they prepared a rich program for visitors at the castle. In the southern fortifications of the castle , you can look forward to fencing performances by the Hector agency on both days, which will present life and fencing in the Middle Ages and the Renaissance in a humorous or serious way. As part of the period camp, which also includes period cuisine, period craftsmen with their crafts will be introduced to you. Crossbow shooting will be available for children, as well as very attractive shooting from small catapults.
Performances will take place at 11.30; 14.30 and 16.30

In the area of the lower courtyard , there will be performances by falconers and during Saturday also the Search for the Golden Lion by Matúš Čák, the aim of which is to find all parts of the coat of arms of Matúš Čák.
During the Saturday, in the area of the southern fortifications, you will also find the stand of the regional tourism organization Trenčín region, where we will present a new summer tourist game called "Swing Search", which will start on July 1, 2022. This is where you will get the first necessary map to pass the competition .
You can find more information about the event HERE