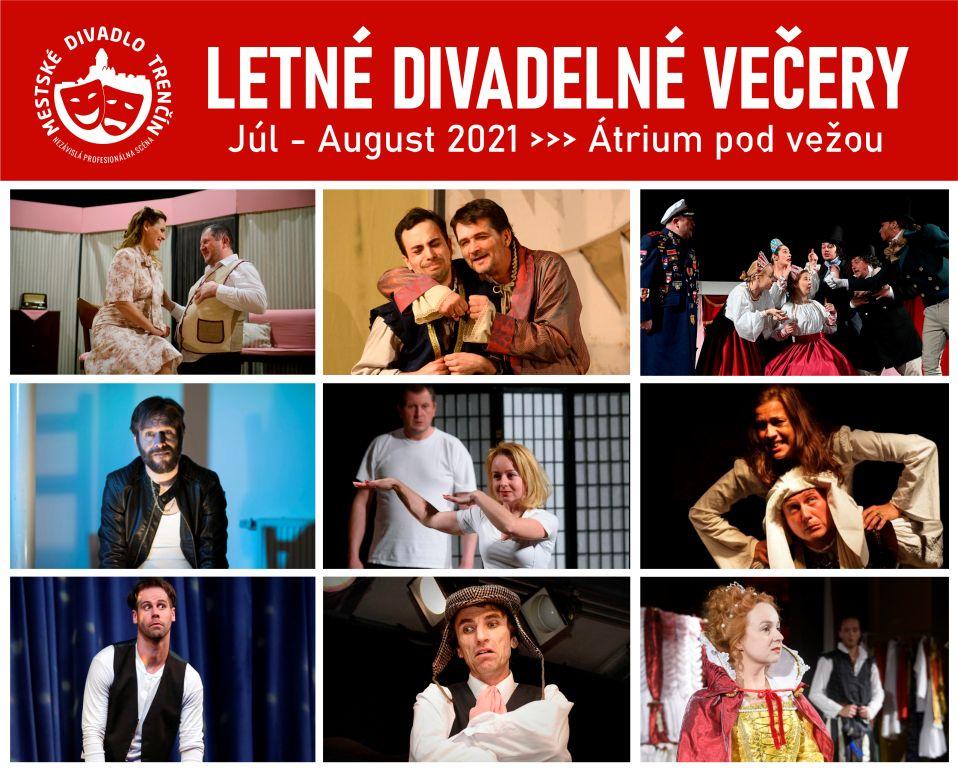 Summer theater evenings
The Trenčín Municipal Theater has prepared Summer Theater Evenings. Every Saturday during the months of July and August, always at 7.30 pm, you can watch a successful theater performance in the Atrium under the City Tower in Trenčín.
The series of theatrical performances was started by the premiere of Woody Allen's play Midsummer Night's Night, which was seen by almost two hundred spectators. The Slovak comedy Mastný hrniec has already been played, which was watched by about a hundred laughing spectators, Moliérov Lakomec, Ženba od NV Gogoľa and Huffov Vytrvalý dažď. Next Saturday, a performance by M. Gavran: The Puppet awaits you. The program also remains:
August 7, 2021 J. Nvota: Romeo, Juliet and the virus
August 14, 2021 Pavol Seriš: Sketches
August 21, 2021 Vladko Kulíšek 30 years on the scene
August 28, 2021 M. Gavran: Shakespeare and Elizabeth
This project was prepared by the Trenčín Municipal Theater in cooperation with the City of Trenčín - a candidate for the European Capital of Culture 2026.