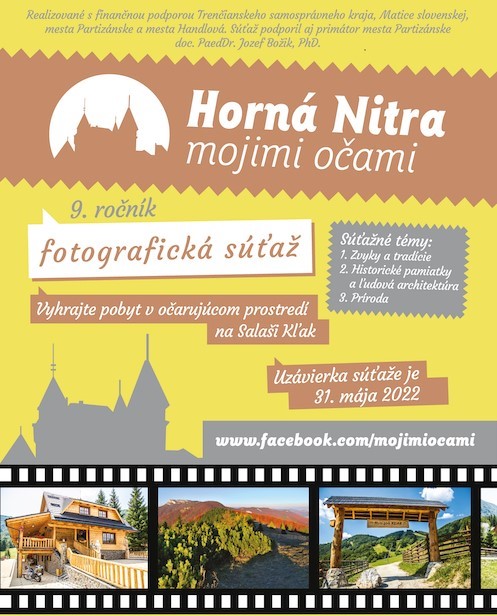 Photo competition "Horná Nitra through my eyes"
Do you like to take pictures? Do you come from Upper Nitra or do you have a close relationship with this region? Join Matica slovenská in Prievidza in the 9th year of the photo competition "Horná Nitra through my eyes".
It doesn't matter your age or place of residence. Any citizen of the Slovak Republic who sends at least one competition photo together with all the necessary data can be a competitor. Photographs must be taken in the territory of Upper Nitra, ie in the districts of Prievidza, Partizánske and Bánovce nad Bebravou.
Competition categories:
1. Folk customs and traditions
2. Historical monuments and folk architecture
3. Nature
You can enter a maximum of 3 photos in each category. Photos must be sent by email to: mojimiocami@gmail.com
Competition deadline: 31 May 2022
You can find more information about the conditions in the gallery or at www.maticapd.sk