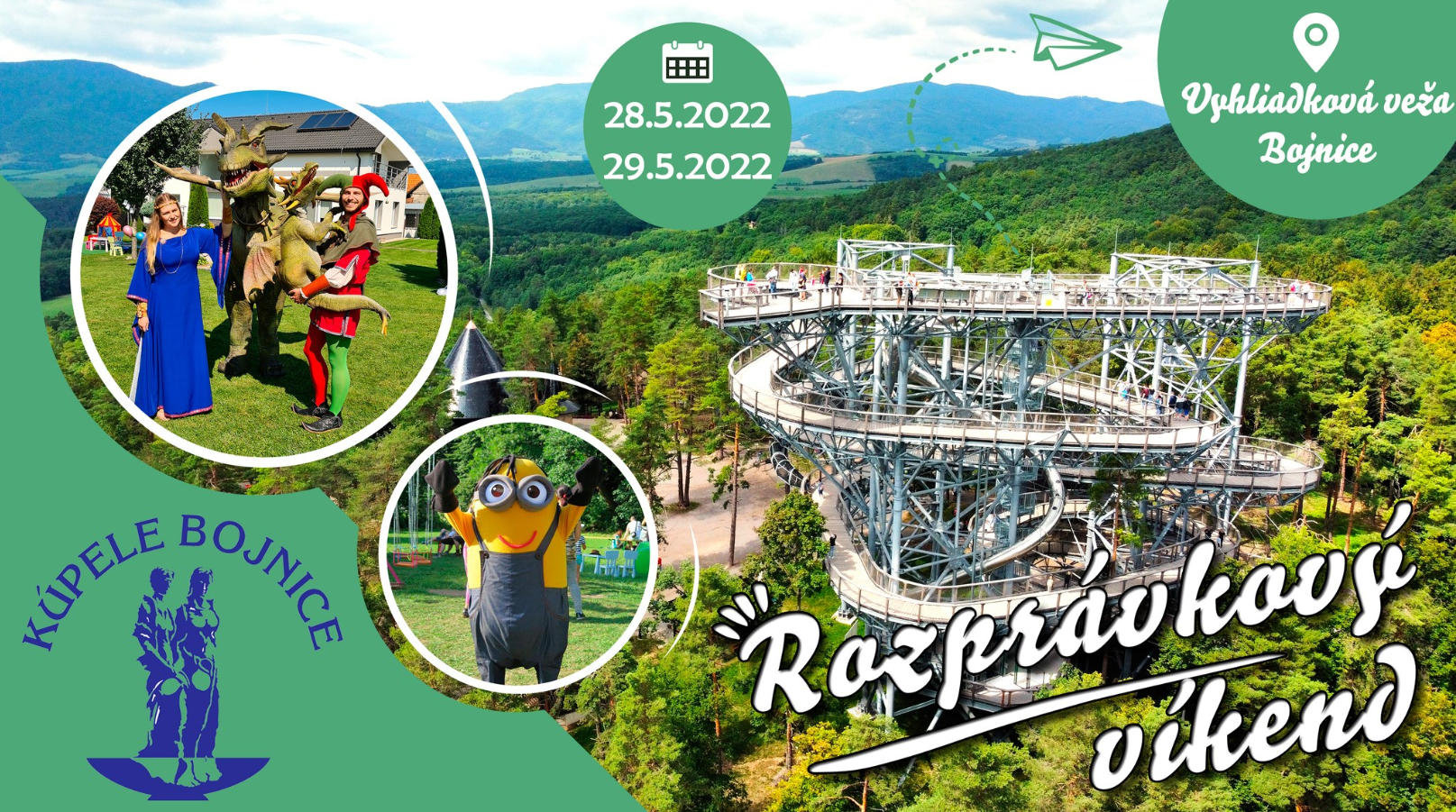 A fairytale day in Bojnice
Do you want to experience the fabulous Children's Day in beautiful nature with the dragon Draco and the dragon Hugo? And not only that! The king, the clown and the princesses are also waiting for you. You can greet and compete with the fairy-tale characters Tom and Jerry, Bee Maya, Pokemon Pikachu, Mickey and Minnie. There will be no lack of face painting or the opportunity to hone your dance skills at the Dance School. In addition, you can visit the Lookout Tower, Tarzania, Smolko houses, a wooden castle and many attractions in the children's amusement park. A sweet surprise awaits all children at the entrance to the Lookout Tower and Tarzania.
28. 5. 2022 Saturday
CHILDREN'S STORY DAY
12.00 - 15.00 DRAGON CORROSION
You can talk and take pictures with the king, the clown and the princess. The big dragon Draco and the small dragon Hugo are also happy to join you.
14.00 - 17.00 h FAIRY TALE FOREST
All you have to do is complete 5 tasks with mascots and get 5 stamps with letters in the Fairy Tale Passport, from which you compose the password this weekend. And the sweet ice cream reward in the corner will be yours!
29. 5. 2022 Sunday

FAIRY TALE SUNDAY
While the parents will be able to enjoy a moment of relaxation in the shade of the trees with a good drink, the children will entertain Mimoni and the animators for 1 hour. The animation program with the Dance School and the Thematic Creative Workshop is prepared at the following times:
11:00 - 12:00
13.00 - 14.00 h
15.00 - 16.00
17.00 - 18.00