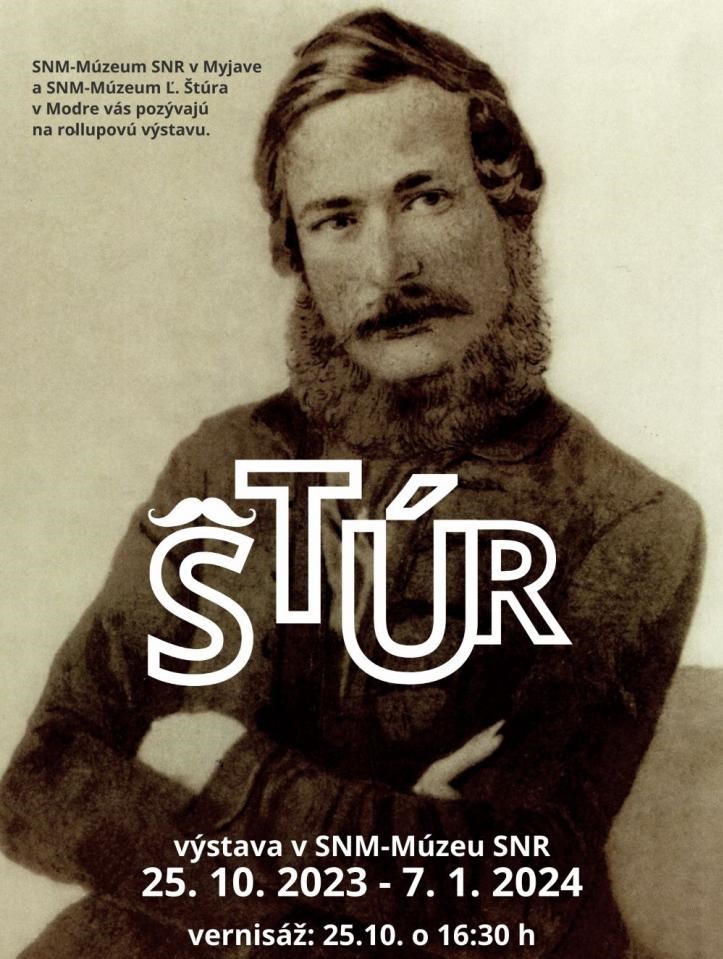 Ľudovít Štúr - exhibition
Get to know more about the personality and life of Ľudovít Štúr.
A codifier of literary Slovak or a key figure in the Slovak national revival. From this page, the name Ľudovíta Štúra is probably known by every Slovak. However, fewer people know the details of his very broad and complex activities, which he spent in various aspects of life - he was devoted to the issue of education, the abolition of servitude and the promotion of ideas of equality or the creation of conditions for the development of craft production and industry.
All this and much more is revealed to you in the Ľudovít Štúr exhibition by its author, Dr. Pavol Komora from the SNM - Historical Museum, in cooperation with the staff from the Museum of Ľ. Stúra in Blue. 10 rollup panels represent different sides of Štúr's personality - gifted poet and writer, politician, scientist, journalist or modernizer of society.

The exhibition is open to the general public on weekdays from 25/10/2023 until 7/1/2024 in the premises of the SNM - Museum of the SNR in Myjava. Visits from schools can be carried out through the educational program "I am Štúr" under the auspices of the SNM - SNR Museum.
You can find more information about the exhibition HERE .