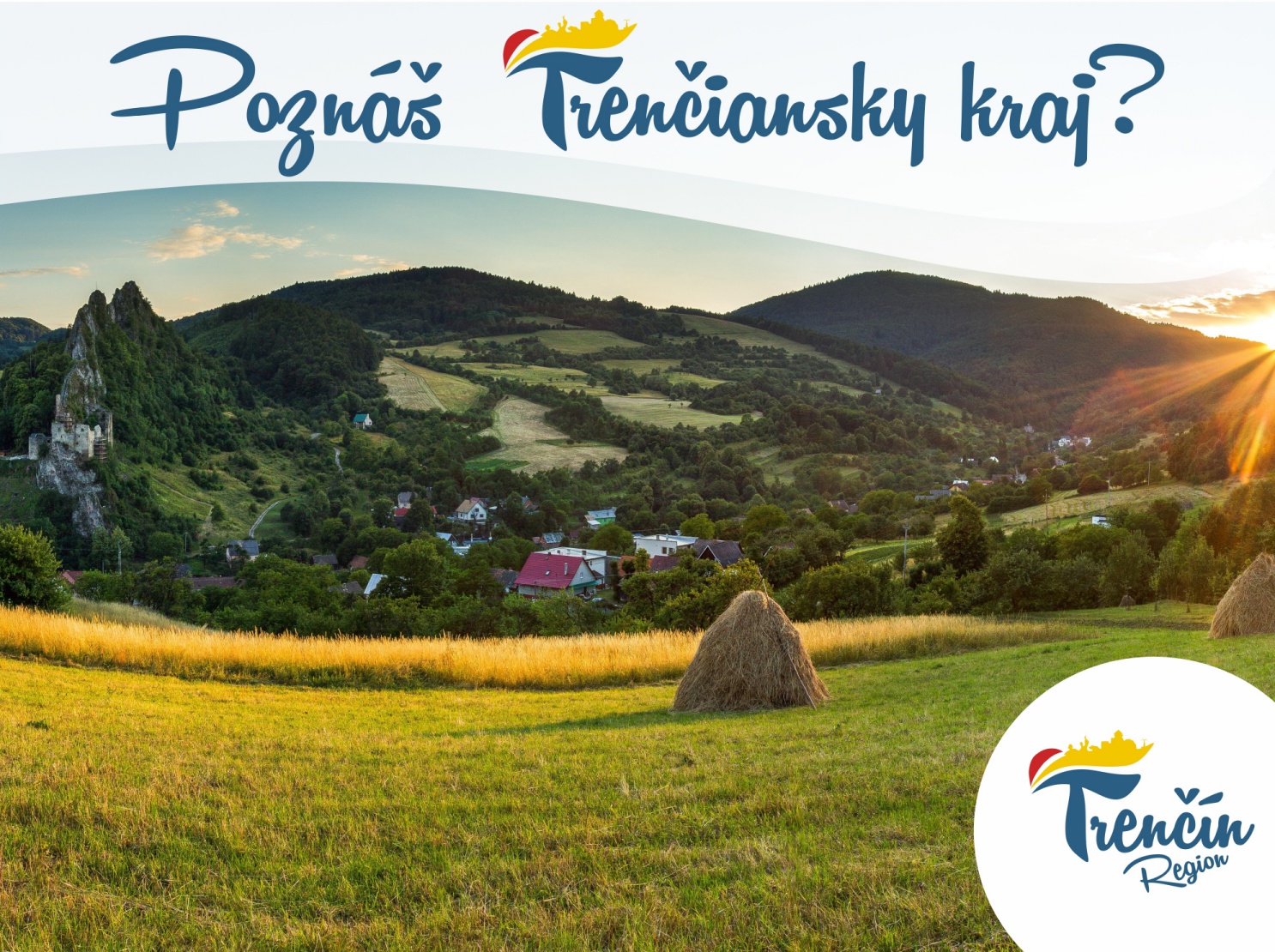 Monuments, culture, sports, nature or relaxation? We combined pleasant with useful. Use your free time to gain new knowledge. Send the correct answers to 4 simple questions and maybe we will draw you.
A T-shirt with a print of the hero of the Trenčín region is waiting for the winner. The successful quizmaster chooses from the offer of famous natives: Štefánik, Štúr or Podjavorinská.
Send the correct answers, numbered according to the order of questions, to the e-mail address: info@trencinregion.sk
We will draw the correct answers next week, on Wednesday, April 8, 2020. We will send the winner an information e-mail. The video from the draw will be published under a post on the Facebook fanpage Trenčín region.
Read the questions carefully! In addition to your knowledge, our website is also the key to the correct answers. Use a tool that is enabled ;-)
1. What is the name of the largest cycle project (cycle route) of the Trenčín self-governing region, and which sections are already built?
Do you like sports and specifically cycling? Then this question should be a toy for you. The Trenčín region is following the trend and is definitely not lagging behind when it comes to building new routes. At present, the largest cycle project is a route that connects three regions. What's her name? Do you know which sections of the cycle route are already open to the public? If you have no idea, find your way HERE .
2. We will stay in sports. Do you know the name of the football player who is currently defending the colors of the Italian club from Mount Vesuvius? Do you know where it comes from?
"This is my dream" is a message that many Slovak football fans remember. Especially those who love the team AS Trenčín. Do you know the name of the author of the memorial statement? He is a native of the Trenčín region, a football representative, a skilled midfielder, whom he compares to the player of the "White Ballet", Luke Modrić. An article from our bimonthly Trenčín region will tell you. In addition to the name, don't forget to write where it comes from :-).
3. Assign the attractiveness of tourism to the districts of the Trenčín Region in which they are located.
Assign the number that marks the cultural or natural monument to the letter that marks the district of the Trenčín Region.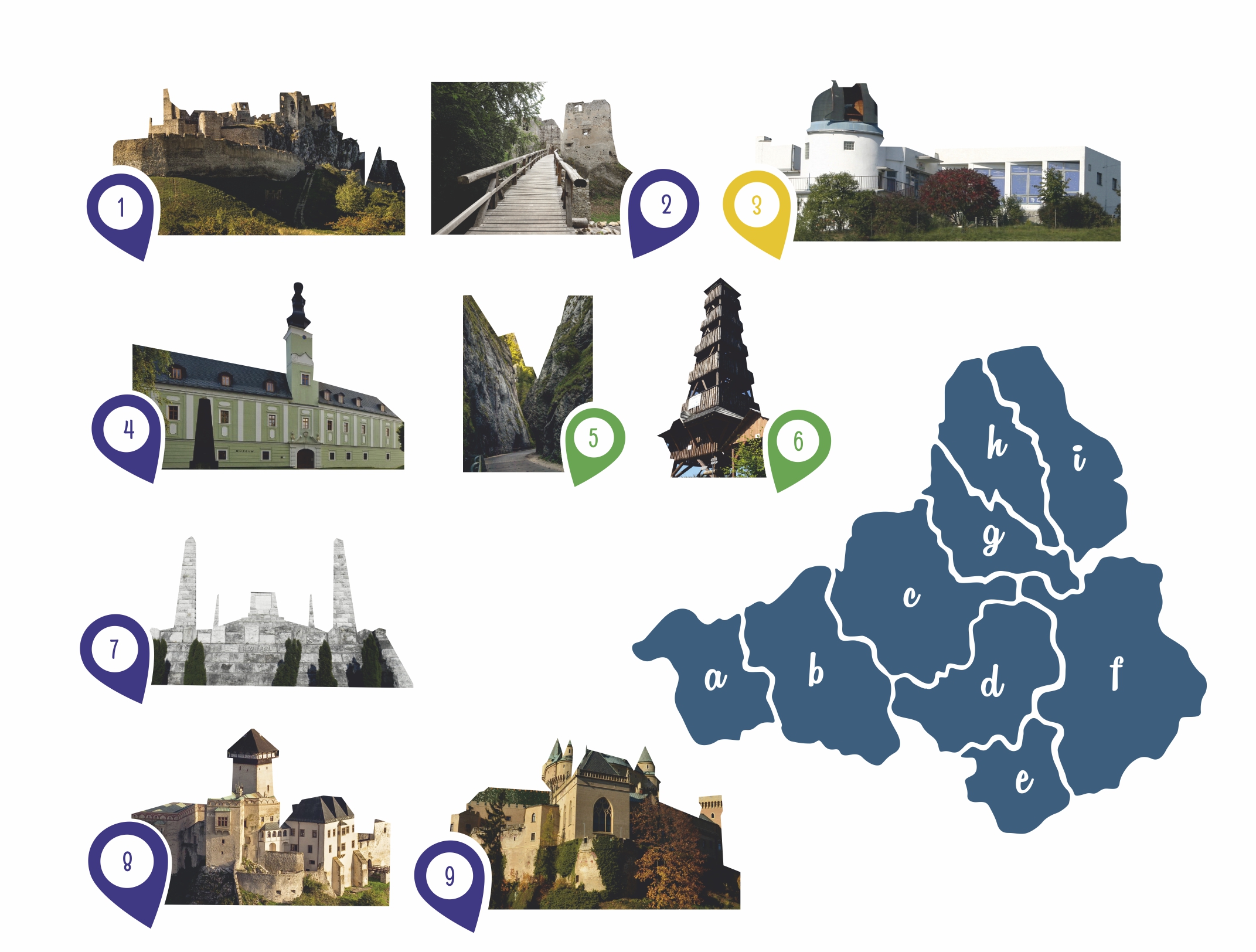 4. How many kilometers from the zero meridian is the building of the Observatory in Partizánské?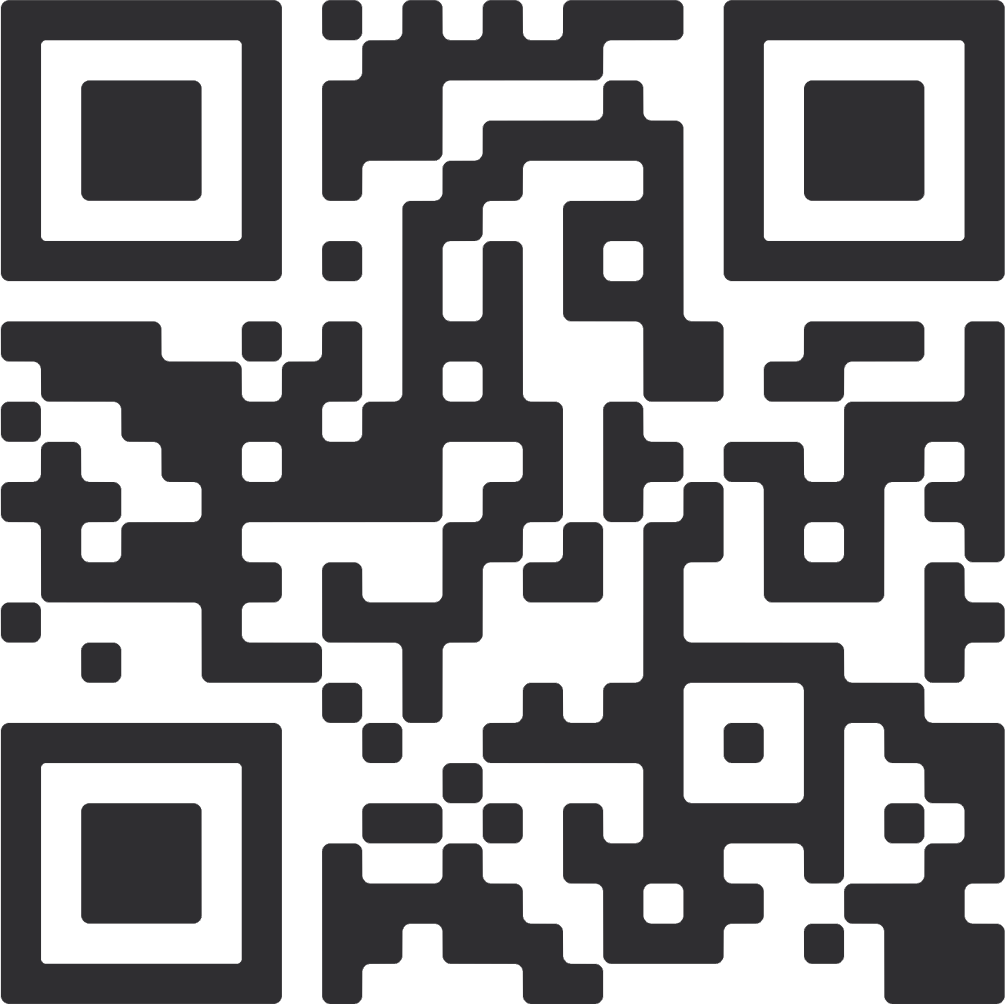 Scan the QR code and listen to the history. The correct answer is waiting for you ;-)
We are preparing a new quiz for Thursday, April 9, 2020.