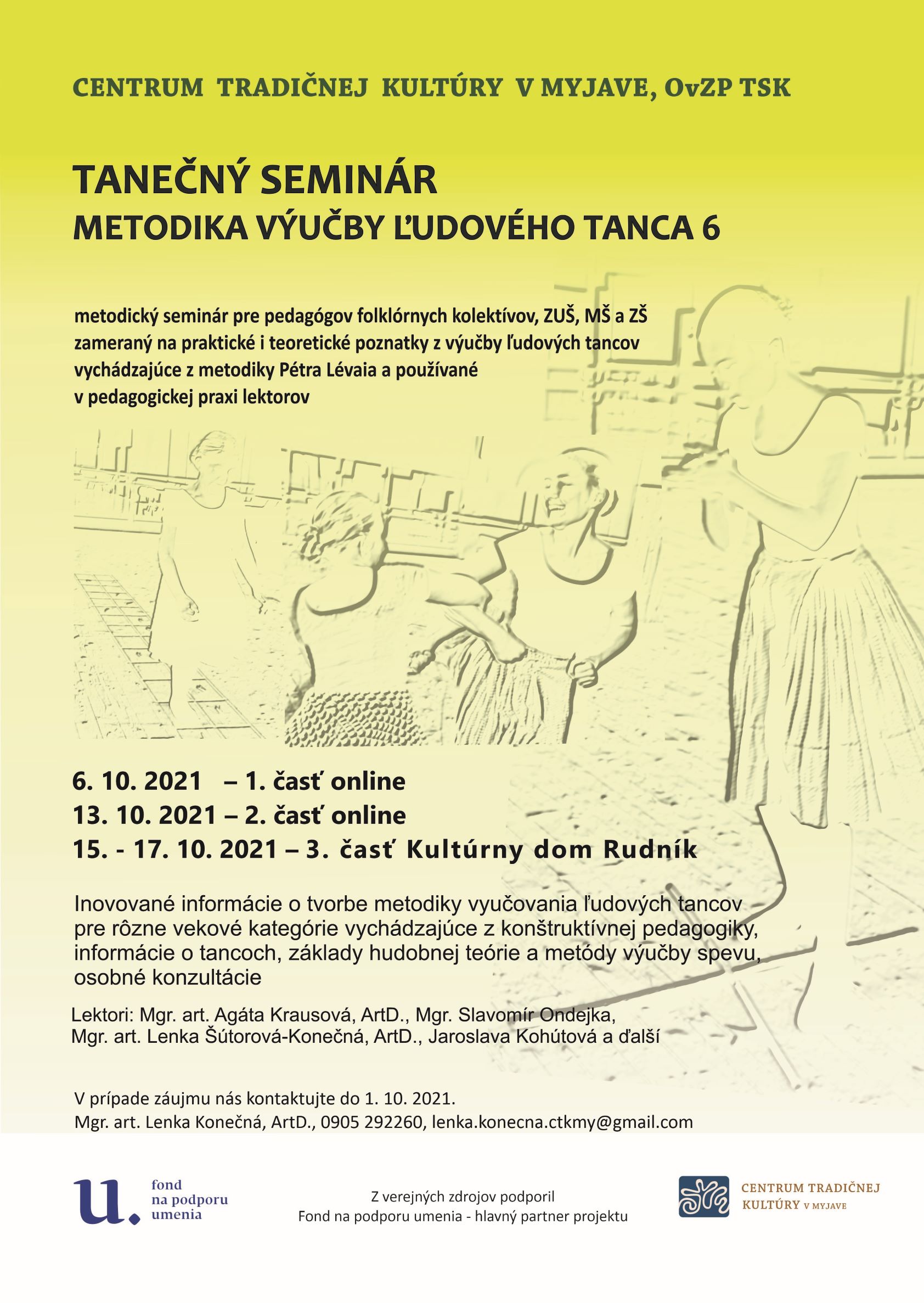 Dance seminar - methodology of teaching folk dance 6
The methodical seminar for teachers of folklore groups, art schools, kindergartens and primary schools is focused on innovative information on the creation of methodology for teaching folk dances for different age categories based on constructive pedagogy, information about dances, basics of music theory and methods of teaching singing, personal consultations.
Lecturers: Mgr. art. Agáta Krausová, ArtD., Mgr. Slavomir Ondejka, Mgr. art. Lenka Šútorová-Konečná, ArtD., Jaroslava Kohútová and others.
In case of interest, contact us: Mgr. art. Lenka Konečná, ArtD., 0905 292260, lenka.konecna.ctkmy@gmail.com