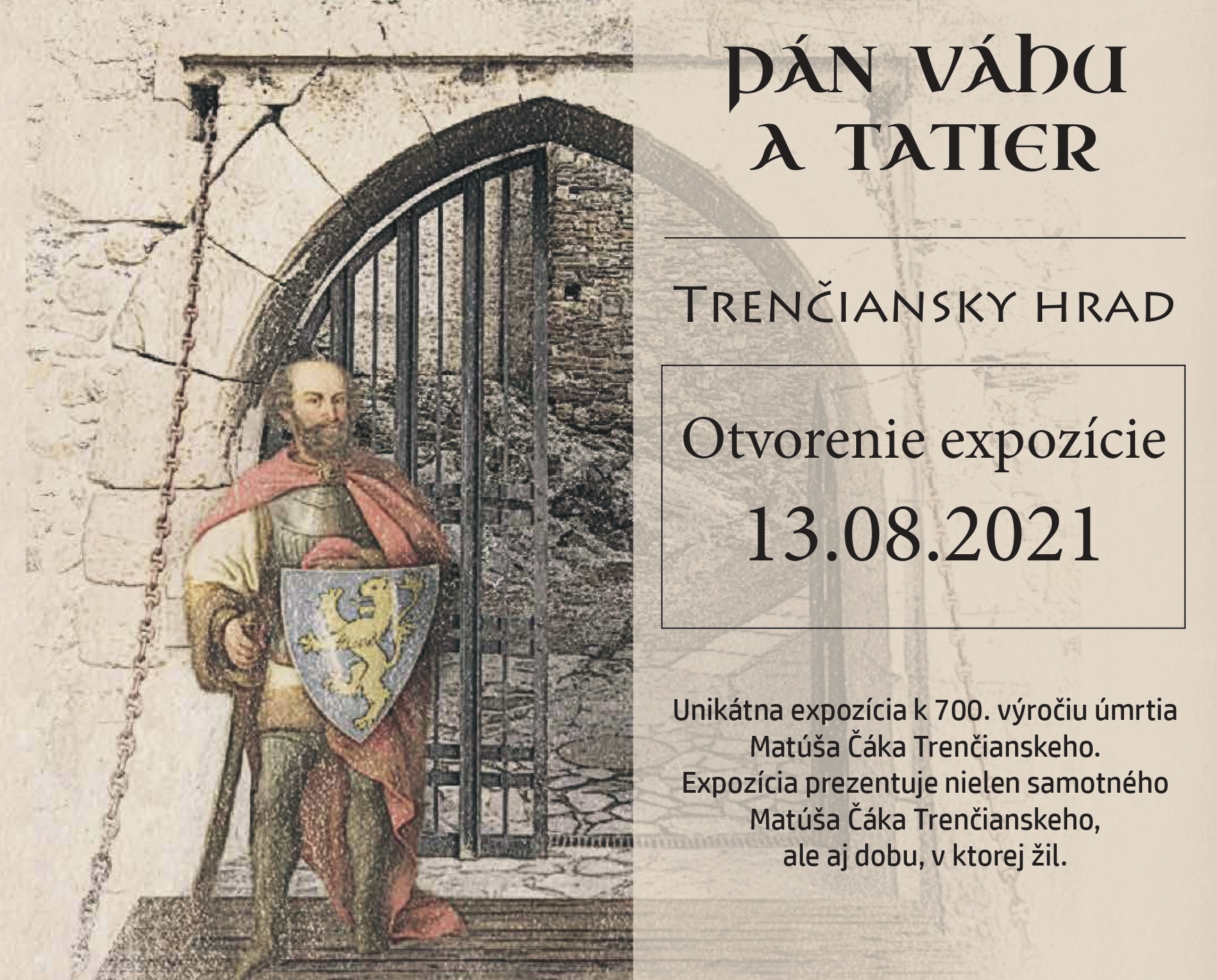 Mr. Váh and the Tatras
On 13 August 2021, the Trenčín Museum in Trenčín opens the exhibition "The Lord of Váh and the Tatras", which commemorates the 700th anniversary of the death of one of the most important medieval figures in Slovak history. The museum will present not only Matúš Čák Trenčiansky himself, but also the time in which he lived.
The most interesting exhibit of the exhibition is a copy of the hermit (bust), which is supposed to be the originator of many portraits of Matúš Čák Trenčianský. Herma Matúš Čák symbolically returns to Trenčín after 209 years in the form of a copy. Visitors will be able to admire it during the exhibition for a period of one year.