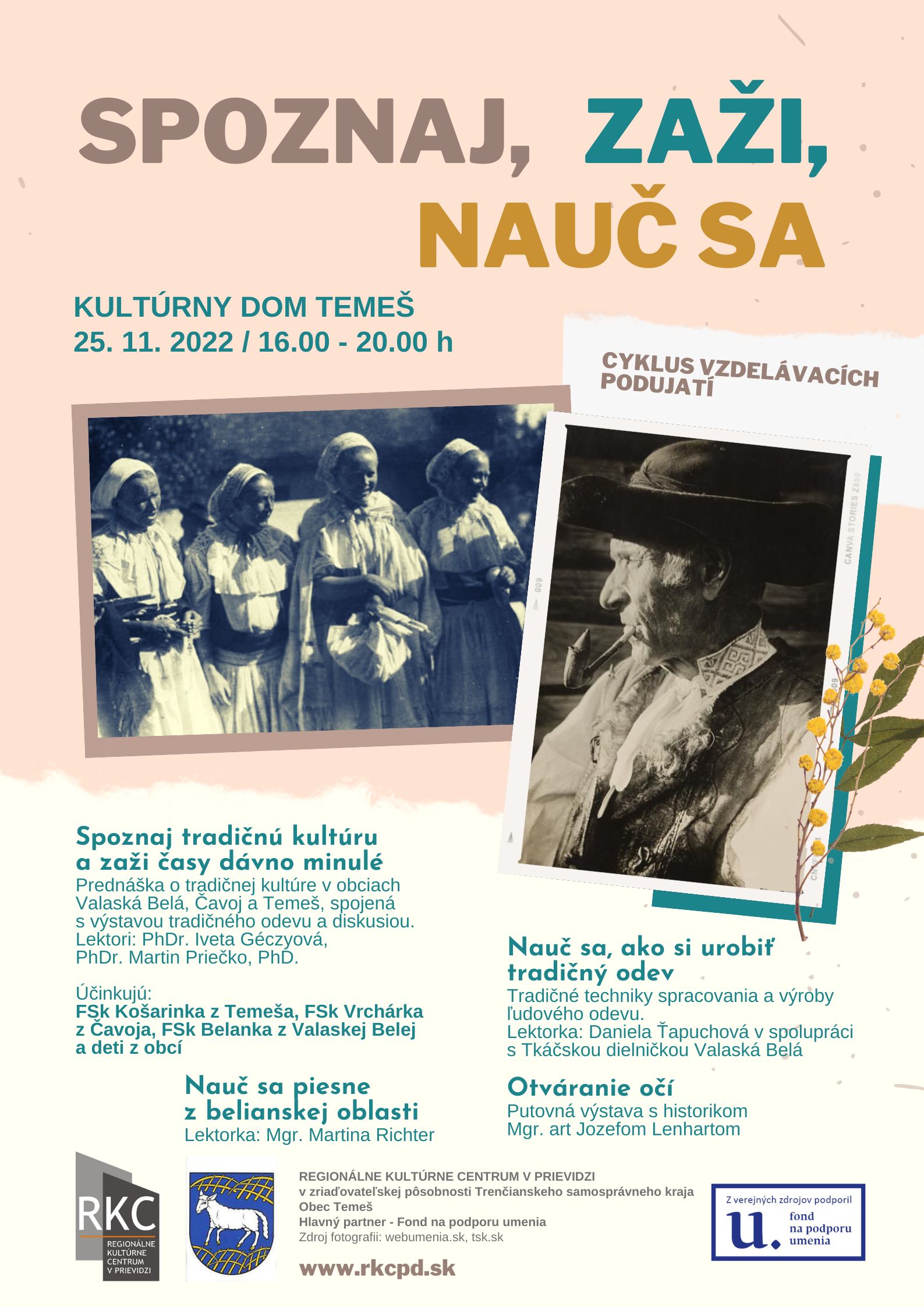 Get to know, experience, learn
The regional cultural center in Prievidza, under the authority of the Trenčín self-governing region, cordially invites you to an event about traditional culture in the villages of Valaská Belá, Čavoj and Temeš.
The event will take place on Saturday, November 25, 2022 from 4:00 p.m. at the Regional Cultural Center in Prievidza. The cycle of educational events "Get to know traditional clothing and experience times long gone - Learn songs from the Belian region - Learn how to make traditional clothing" will be led by erudite lecturers PhDr. Iveta Geczyová, PhDr. Martin Priecko, PhD., Mgr. Martina Richter and Daniela Ťapuchová. The program will be diversified by the performances of the folklore groups Košarinka from Temeš, Vrcárka from Čavoj and Belanka from Valaská Bela.