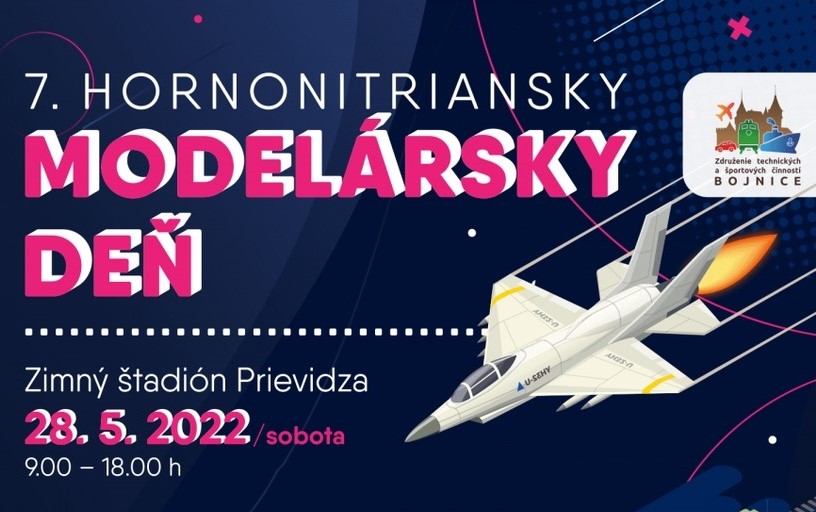 7. Upper Nitra Modeling Day
Airplanes, trains, ships or tanks under the roof of the ice rink? Does it seem impossible to you? Modelers will mislead you.
The Association of Technical and Sports Activities Bojnice invites all modeling and non-modeling enthusiasts to the 7th Hornonitriansky Modeling Day event. The event will take place on Saturday, May 28, 2022, starting at 9.00 am in the area of the Winter Stadium in Prievidza. The accompanying event of the modeling day is a meeting of the operators of the module tracks on 27-29 May 2022 from 10:00 to 18:00 (Friday, Saturday) and from 10:00 to 12:00 (Sunday).
Admission is free.