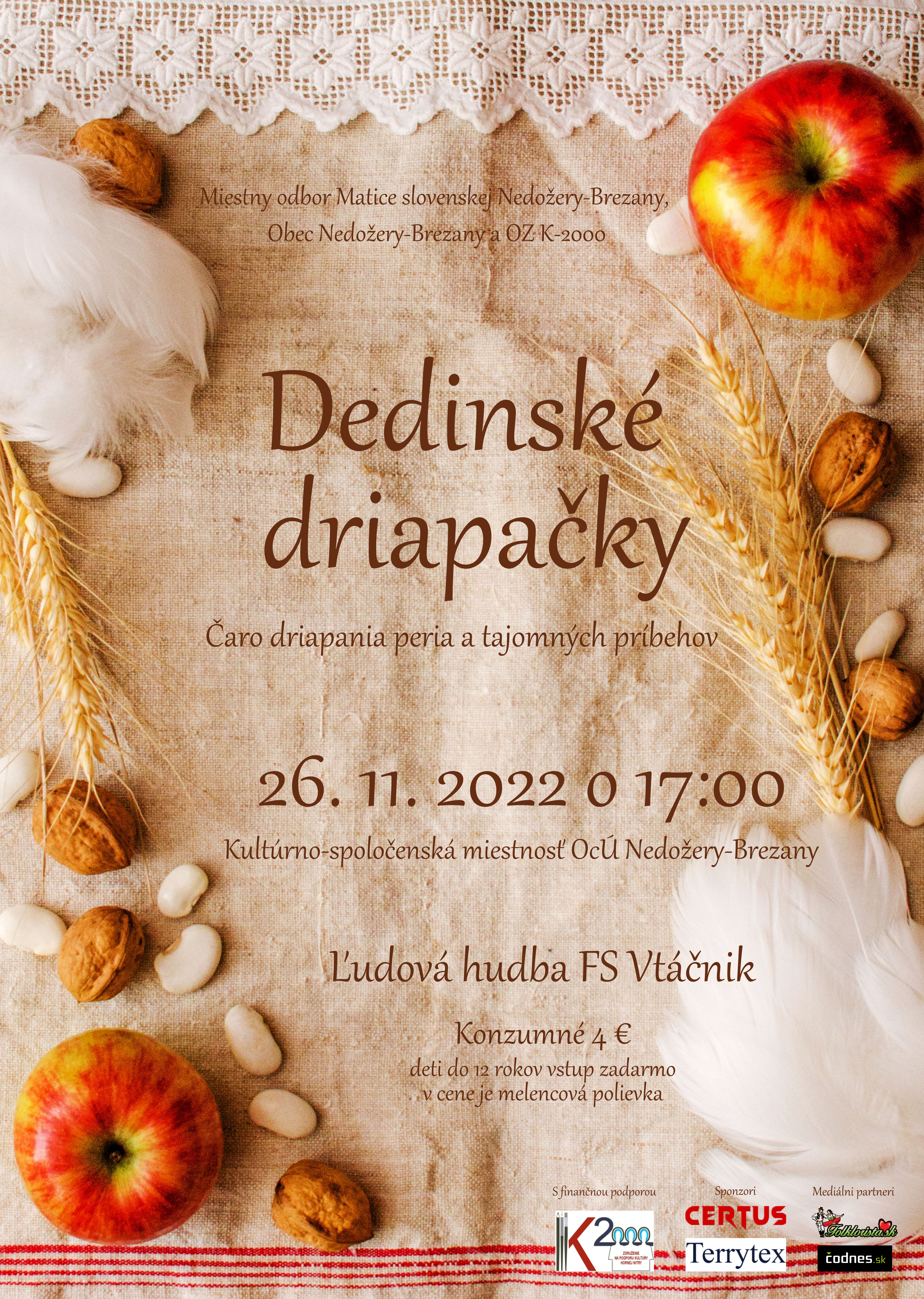 Village grabbers
In the past, the pre-Christmas period also included village scavenger hunts. This traditional custom will be commemorated on November 26 in the cultural and social room of the Municipal Office in Nedožery-Brezany
Let the lanterns lure you into the mysterious atmosphere of the witches' nights in the village. Try domestic winter chores such as plucking feathers, shelling nuts or tying buttercups. Wax magic is prepared for children.

To ward off hunger, traditional melenka soup, homemade donuts and bonfire will be served. Thirst quenching is also taken care of. There will also be a raffle for attractive prizes. In the evening, we will be accompanied by the folk music of the folklore group Vtáčnik.

The entrance fee is €4 (food included), children under 12 are admitted for free.