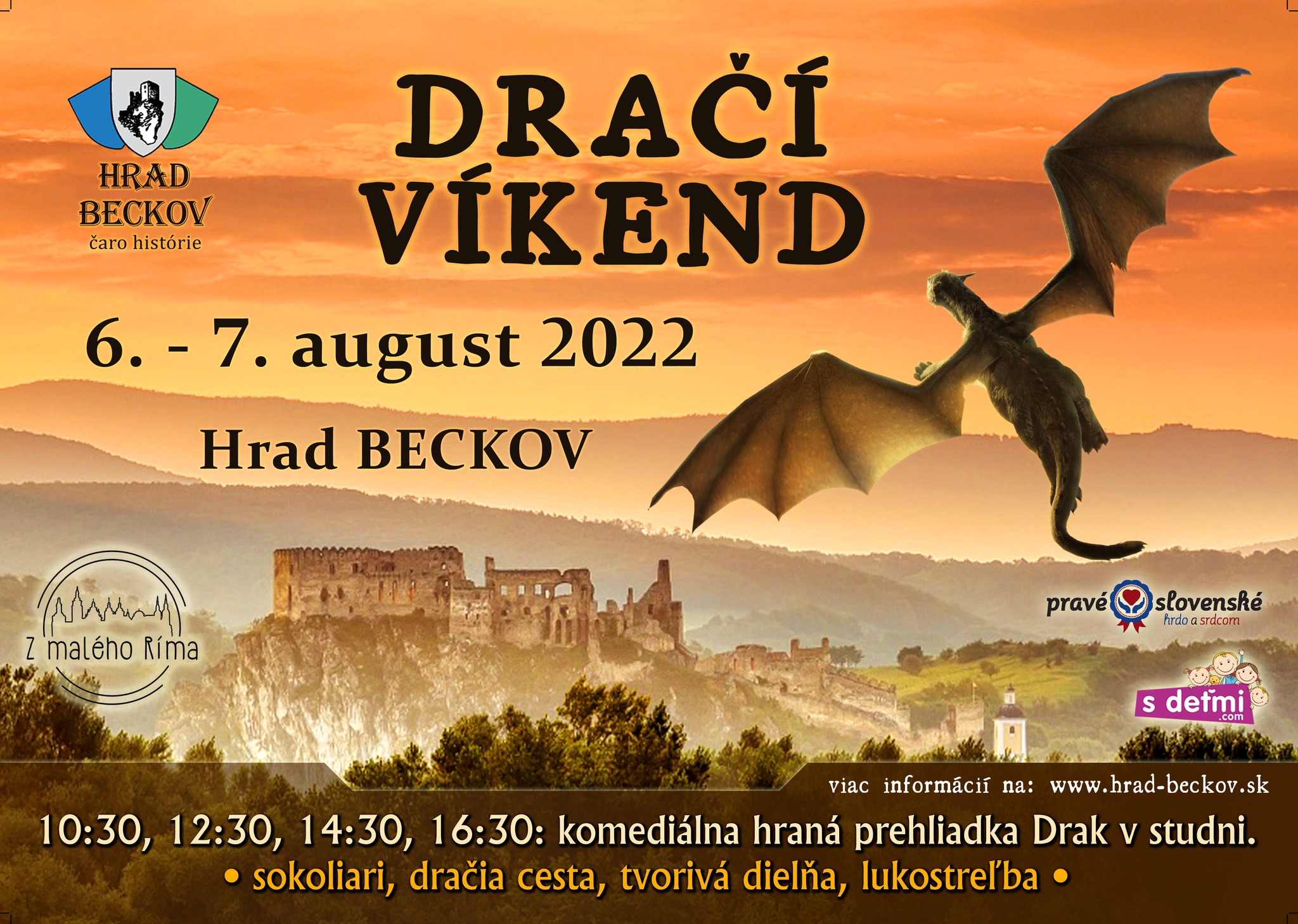 Dragon weekend at Beckov Castle
At Beckova during the weekend you will meet the dragon Blundus, who is well known in the castle.
You can look forward to the theatrical show "Dragon in the Well" performed by volunteers from Malé Rím. In addition, you will learn something about the famous Dragon Order of Sigismund Luxemburg, of which the Bek castle lord Stibor from Stiborice was also a member. There will also be falconry performances, handicraft production, archery or a creative workshop as a reward for correctly answering the questions of the dragon's journey.
More information about the event can be found HERE