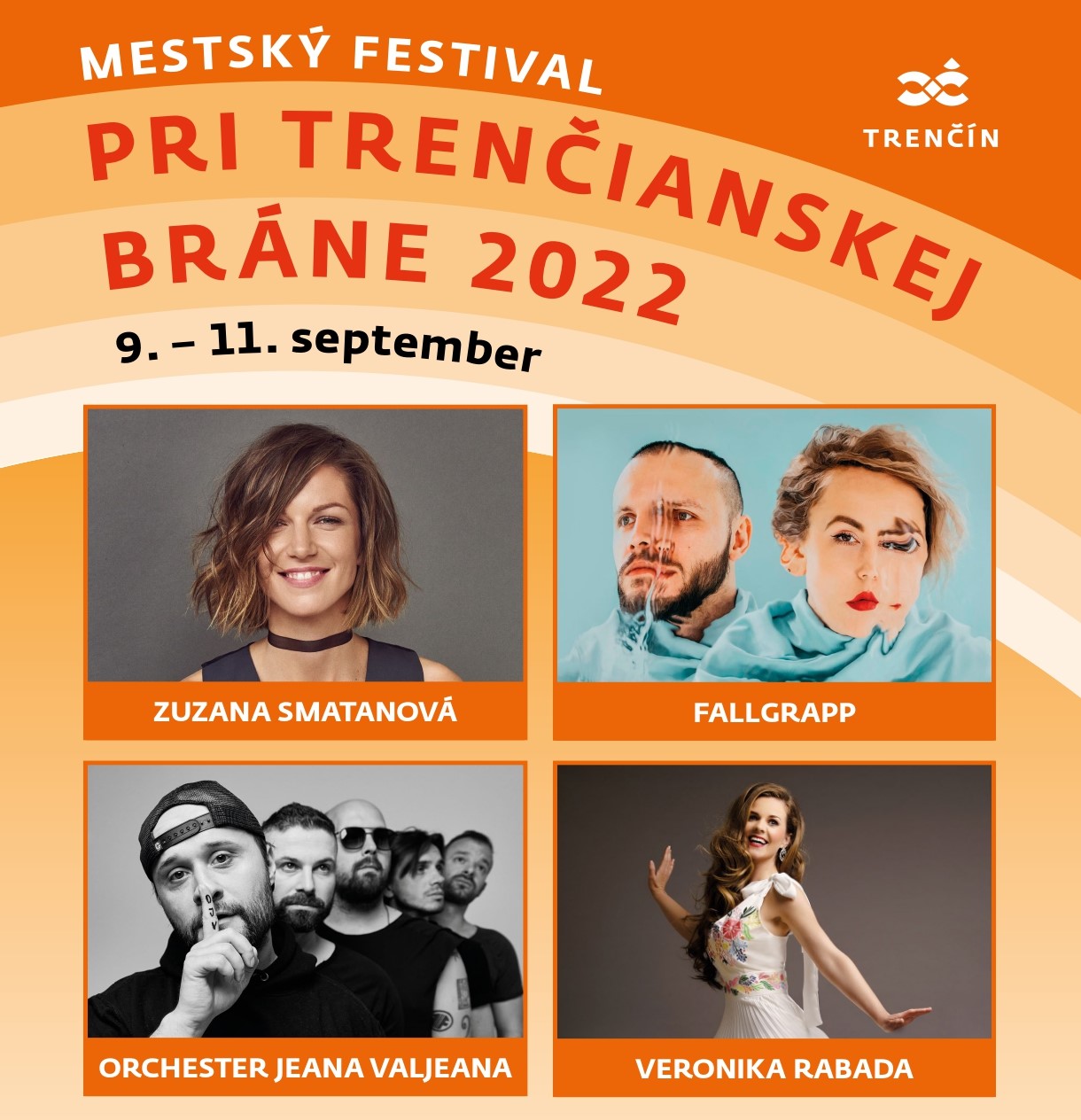 At the Trenčian Gate
From Friday to Sunday, September 9-11, 2022, Mierov Square in Trenčín will host a traditional fair of selected craft products, good food, fresh refreshing burčiak and a quality program.
Everything is mixed so that everyone can find something to look forward to in the program. A number of musicians, dancers of modern dances and folklore ensembles will take turns on the stage. This year, there will also be a Family Zone in the Atrium Mestská under the tower, where, in addition to creative workshops and the Drum School, there will be theater performances, a juggling show, as well as a film workshop. You can find the complete program of the festival HERE .