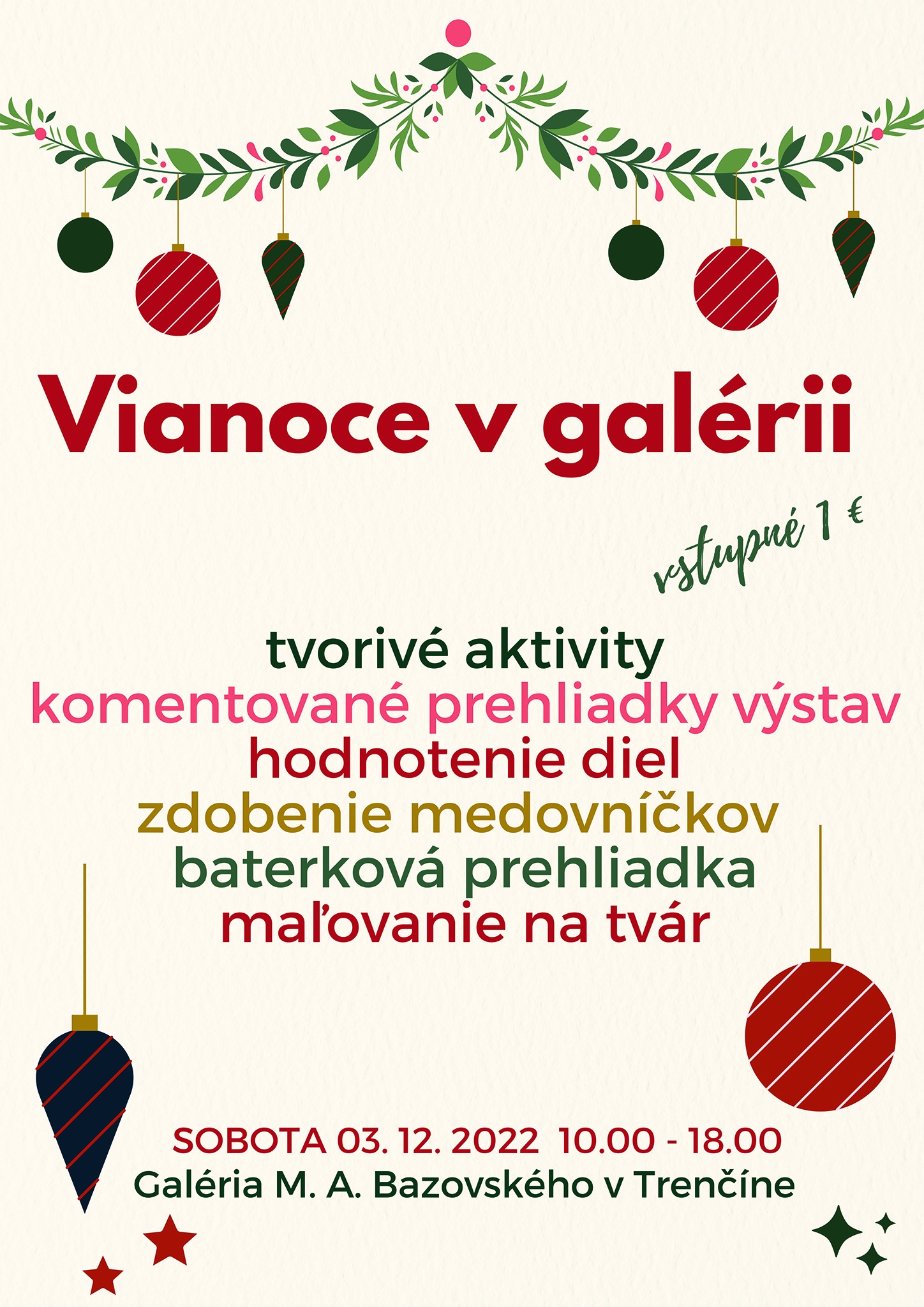 Christmas in the gallery
Christmas is fast approaching and therefore we cordially invite you to the MA Bazovský Gallery in Trenčín to tune in to the Christmas atmosphere. On Saturday, December 3, 2022, they have prepared an accompanying program for you throughout the day (10.00-18.00) for both children and adults.
A rich all-day program will be prepared, guided tours of exhibitions, evaluation of works, decorating gingerbread, making Christmas ornaments, greetings, face painting, flashlight tour and much more.
THE PROGRAM:
10.00 – 16.00 - Creative activities in the gallery – decorating gingerbread houses, making Christmas decorations, greetings. . .
10 a.m. - guided tour of the exhibition Discreet Variations - Kristína Uhrová
10.30 - performance of the Motýlik Private Kindergarten
11.00 - guided tour of the Ján Švec exhibition with curators
10.00 – 14.00 - creative workshops with Petra Pršová and Kristína Bánovská
13.00 - evaluation of works with THIS is the gallery!
15.30 - guided tour of the exhibition with photographer Radovan Stoklas
17.00 - flashlight tour
Entrance to the gallery for exhibitions and creative activities during the Christmas in the gallery event is a symbolic €1/person.
More information about the event can be found HERE