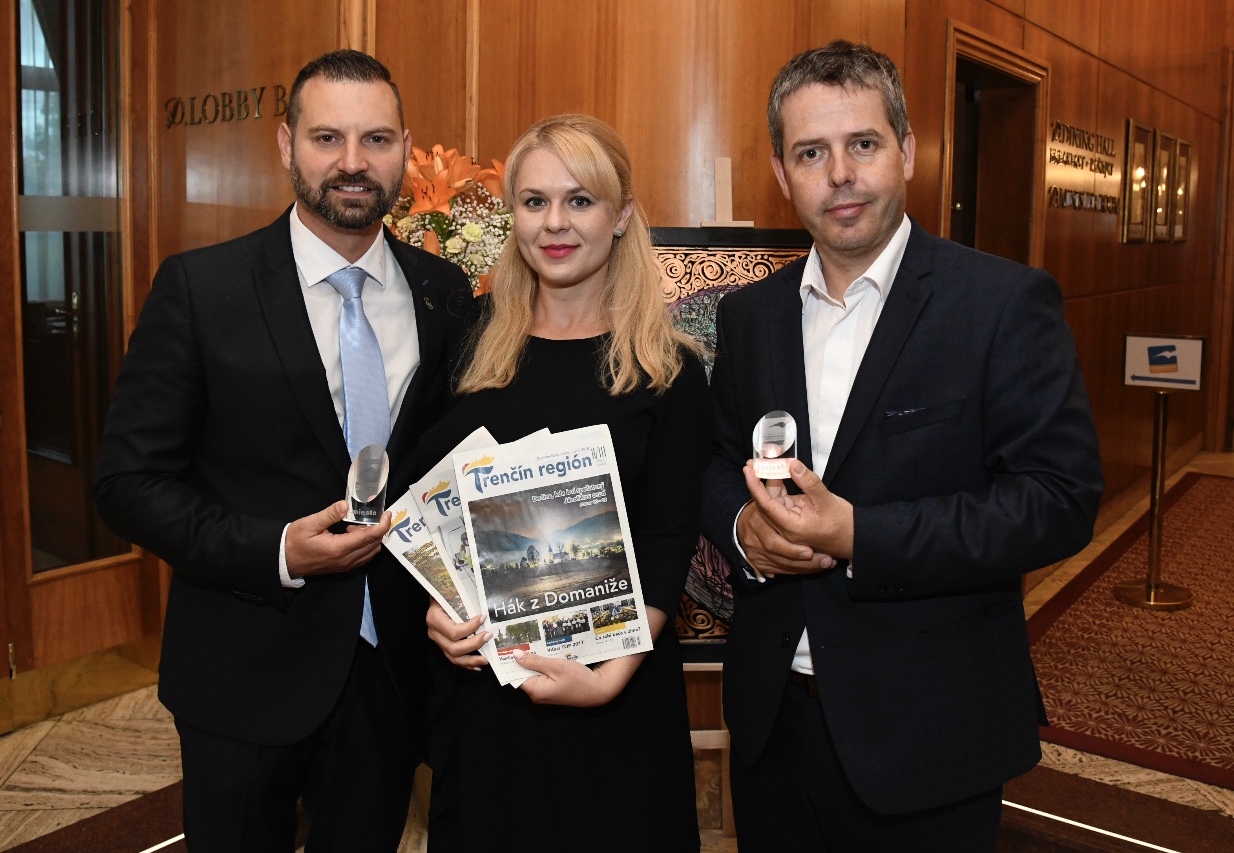 Civic Association The Enterprise Media Club annually announces a competition designed to evaluate the best forms of internal and external business communication. The prestigious Business Media of the Year 2017 (PMR) was also attended by the Regional Tourism Organization (KOCR) Trenčín Region. The KOCR Trenčín region has just received two rare awards from the award ceremony, which took place on Tuesday, May 15, 2018, in Hotel Devin in Bratislava.
The second best website
The competition for the Best Corporate Media of the Year for the 15th year is being signed by private companies, companies, agencies, but also state and non-governmental organizations or cities and municipalities. It is appreciated in the 13th category, which opens up a place to appreciate the various forms of communication from print (newspapers, magazines, leaflets, brochures) through online (web pages, facebook fanpage) to audiovisual presentation. KOCR Trenčín region competed with its tourist-information portal www.trencinregion.sk. In the "Websites and intranet" category, she occupied the second bar. The prestigious prize was taken over by the chairman of KOCR Trenčín Juraj Gerlici.
Third place for the two-month Trencin region
In the category of print media, modern, graphically-crafted magazines of large private companies have taken hold, but the jury's attention has not been missed by magazines of small cities and non-governmental organizations. Among the submitted competition papers, the 5-member expert committee selected the best. The third place in the category "Corporate News" was awarded two-month Trencin region . Regional newspapers released by KOCR Trenčín region since 2016 under the auspices of Editor-in-Chief Radovan Stoklas have thus become among the most prestigious corporate media in Slovakia.

"We have been at the forefront of the competition of such big companies as Volkswagen Slovakia, Lidl Slovakia and various cities and self-governing regions of Slovakia. I therefore wish to thank the editor-in-chief and editor of our two-month magazine as well as all KOCR employees for the excellent work that was awarded by the Corporate Media Club, " concluded Juraj Gerlici, President of the award-winning institution.