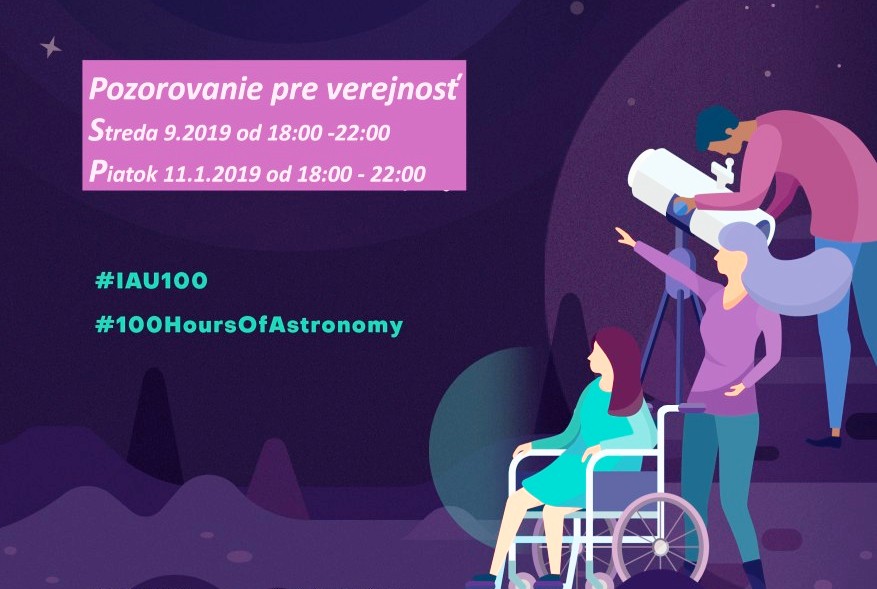 100 hours of astronomy
The 100-hour astronomy project is scheduled for 10th - 13th January 2019 as part of the International Astronomical Union (IAU) project that was founded 100 years ago in 1919. The IAU's Century of IAU activities has brought many astronomical discoveries and findings, led to the emergence and development many breakthrough technologies, but above all wake up the curiosity and creativity of people around the world.
During the four days and nights, the Observatory in Partizánsky invites all starry admirers as well as astronomy enthusiasts to share their knowledge and passion for the universe by attending observation of the day or night sky using astronomical telescopes, lectures, in the event of unfavorable weather projections popularly -week movies or visits to the World Observatory's website.