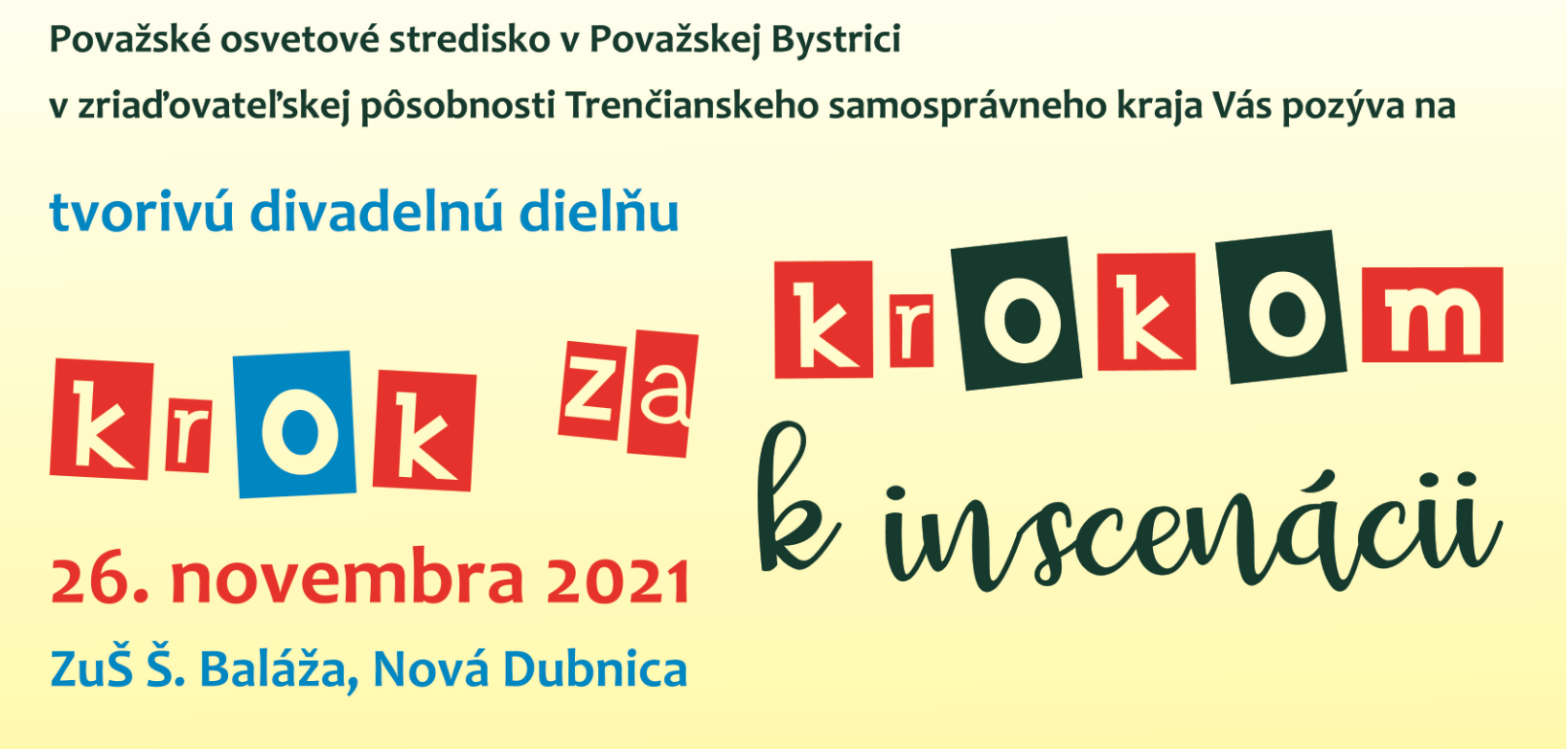 Step by step to the production
The Považská Enlightenment Center in Považská Bystrica invites promising actors to a creative theater workshop, Step by Step, for a production.
Are you tempted to become a good actor? Would you like to learn the basics of pantomime, movement theater or work with props and costumes? How to work with texts, a story, scenography or stage movement? In that case, we invite you to a creative theater workshop, which will take place under the guidance of experienced lecturers Miriam Martináková and Vlad Kulíšek.
You can find more information about the program on the attached poster.