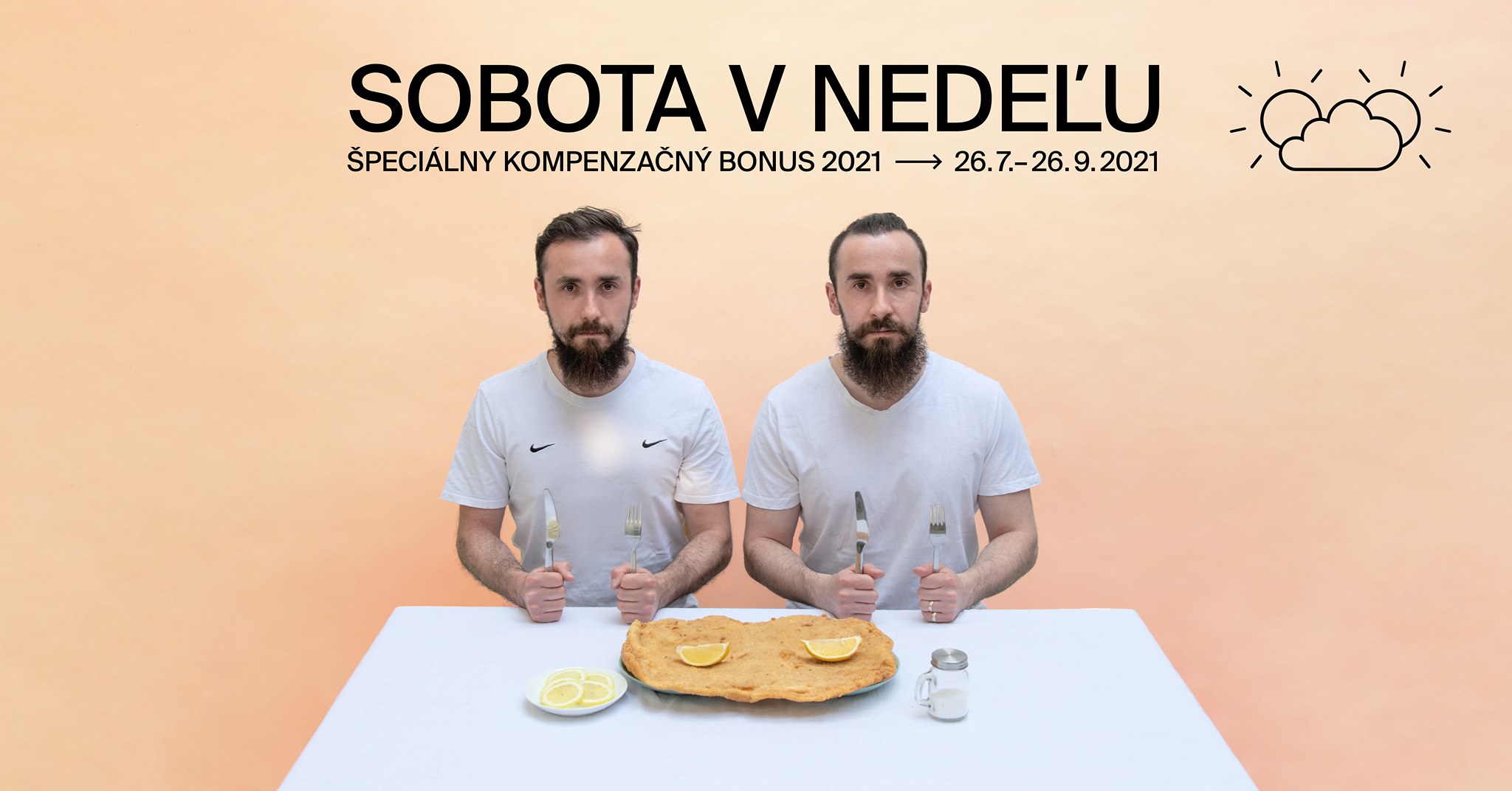 SATURDAY ON SUNDAY
The SATURDAY ON SUNDAY project, with the subtitle Special Compensation Bonus 2021, prepared a team of enthusiasts called "Trenčín 2026" to make up for all the experiences we could not enjoy last year due to the pandemic through double events.
This art project is carried out as part of the city of Trenčín's candidacy for the European Capital of Culture 2026 and is backed by the important Czech artist Kateřina Šedá.
Definitely don't miss the double pleasure from a donated book, from a journey twice as long by train or, for example, from two current goals in one match ...
Double concerts, sporting events, cultural events or exhibitions will take place in the city until September 26 and you can find a list of them HERE