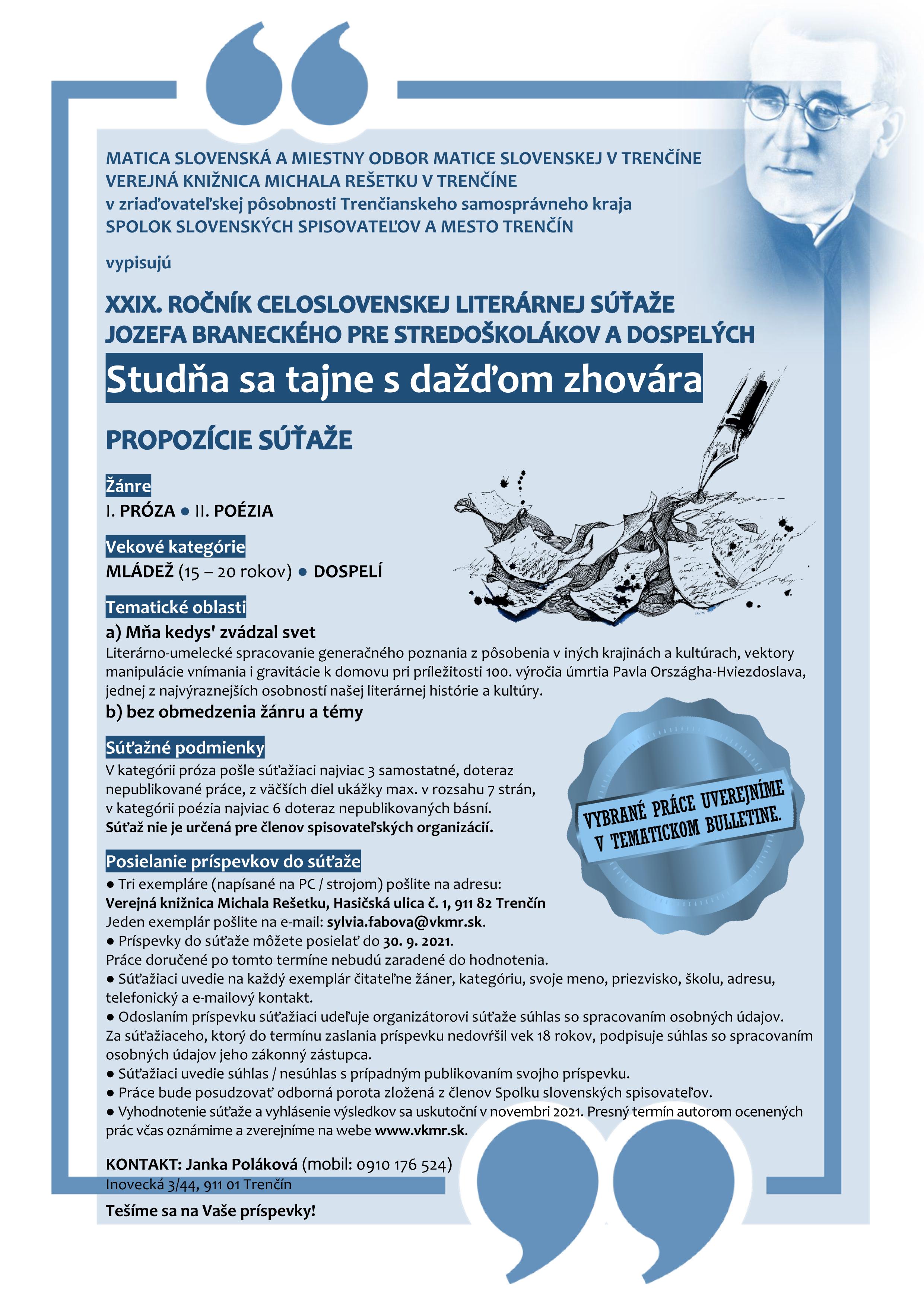 The well is secretly talking to the rain - a literary competition
Do you like not only reading literature, but also creating it? Have you been hiding pieces created in a drawer for a long time, which have managed to mature during that time and are ready to make the day more pleasant for readers? Maybe you just want to find out if you really have it and are looking forward to your feedback. Whatever group you belong to, XXIX. The year of the all-Slovak literary competition of Jozef Branecký for high school students and adults has been officially launched and you can also become a part of it.
All you have to do is send 3 copies written on a computer or typewriter to the address of the Michal Rešetka Public Library in Trenčín by 30 September 2021, and perhaps your work will be published in a thematic bulletin!
You will find all further details from the poster in the appendix.