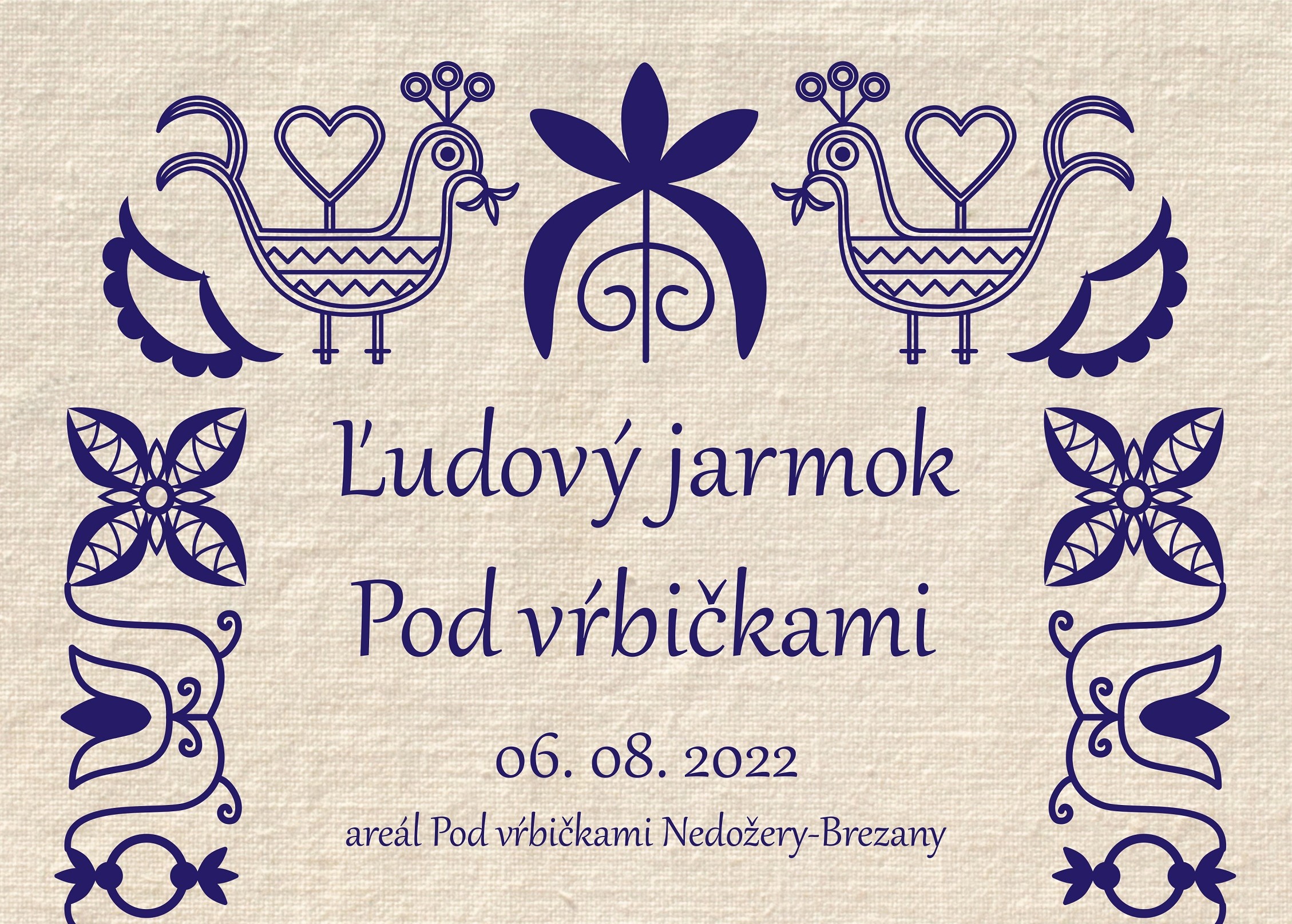 Folk fair under the willows
The local branch of Matice slovenská Nedožery-Brezany and the Municipal Office of Nedožery-Brezany cordially invite you to the 8th annual People's Fair Under the Willows, which will take place on August 6, 2022, from 11:00 a.m. in the area Under the Willows in Nedožery-Brezany.
After a year, skilled folk craftsmen and artists will meet again in a pleasant natural area. You can learn the trade of a ceramicist, woodworker or tinkerer. In addition, you will delve into the secrets of the corridor, spinning and see how blueprints can be used in a modern dress. At the same time, you will be able to taste homemade honey or excellent sourdough bread and craft beer. If you happen to get hungry while wandering around with crafts, homemade cakes, pies or stew will be prepared for you, and you won't be thirsty either. Various games and puzzles, rides on a wagon, wheelbarrow or wooden merry-go-round are prepared for both children and adults. The afternoon is traditionally filled with folk dances and songs. This year FSk Lubená from Poluvsia, FSk Praslica from Kozároviec and FS Otava from Nové Mesto nad Váhom will be performing. The end will be a dance with the Podzoborské beťárs from Nitra. In case of bad weather, the fair is held in the cultural and social room of the municipal office.