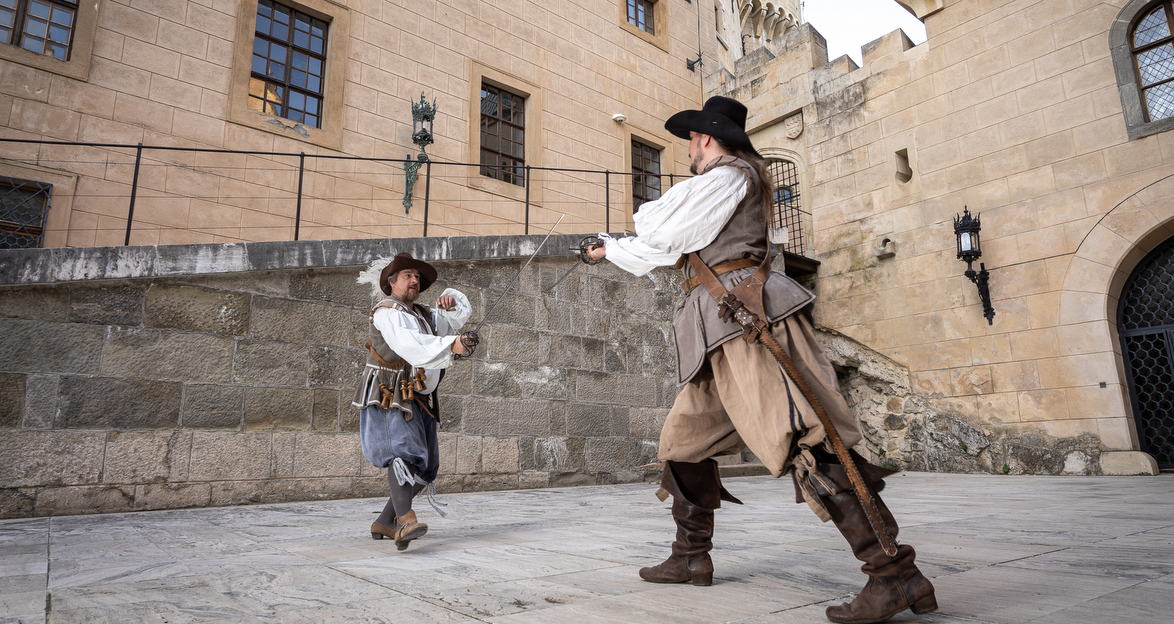 Musketeers at Bojnice Castle
After a sleepless night, the soldiers return to camp, where an unpleasant surprise awaits them in the form of a new corporal who wants to test their skills. Have fun in the company of the historical fencing group Ricasso and transport yourself to the medieval period.
You can experience the atmosphere of ancient times, battle demonstrations and lots of fun on July 8, July 9, July 16 and August 13, 2022 in the second courtyard of the Bojnice Castle. The program always starts at 7:20 p.m., 8:00 p.m., 8:40 p.m. and 9:20 p.m. The courtyards will be open to the public from 7:00 p.m. to 9:30 p.m.