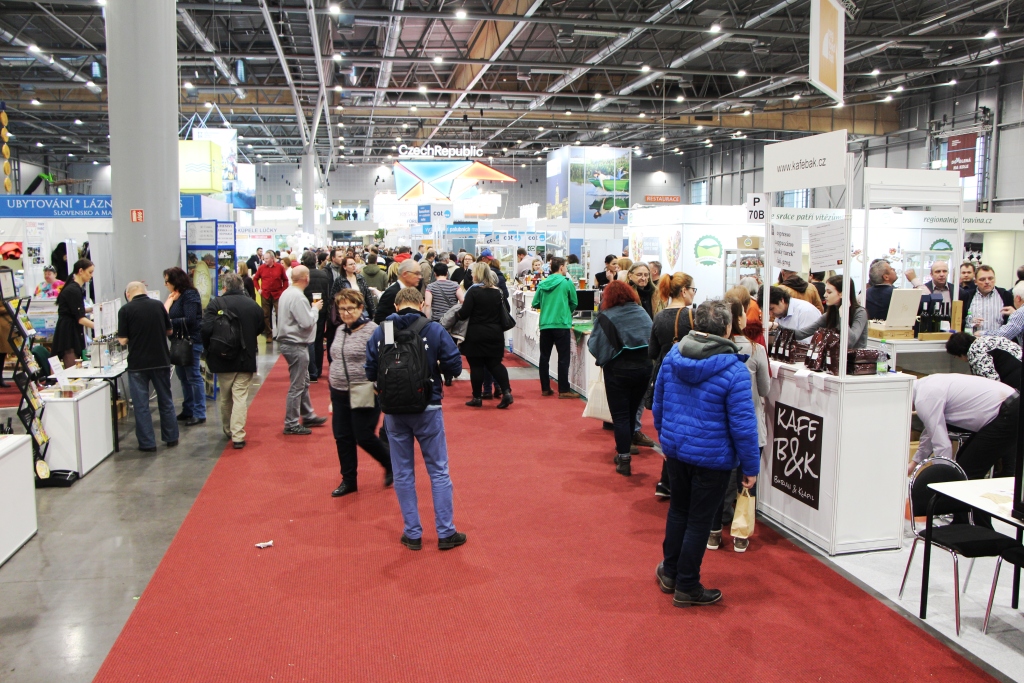 This year, another year of the international tourism fair - Regiontour 2020 - took place in the Brno Exhibition Center. From 16 to 19 January 2020, cultural monuments, attractions and attractions of the Trenčín Self-Governing Region (TSK) were presented by representatives of the Trenčín Regional Tourism Organization region.
The fair, which has become a tradition for years, is the main presentation platform for the potential of tourism in the regions not only of the Czech Republic but also of the Slovak Republic. The offer of various tips for spending free time, tourist products or tastings of gourmet specialties were a great attraction for more than 30,000 visitors. Over the course of four days, more than 800 exhibiting companies from 20 countries from all over the world presented themselves in the exhibition spaces.
The Trenčín region has a lot to offer
It was once again confirmed that Czech tourists are also very interested in monuments, accommodation facilities, spas and other attractions that the Trenčín Region abounds in. At the exhibition stand of the partner regions of the South Moravian Region (JMK), visitors could learn from the representatives of KOCR Trenčín region about which landmarks they should not miss on their journeys across the Trenčín region. The rich offer of the region was supplemented by promotional materials of organizations in the founding competence of TSK and private providers of tourism services.
Other partner regions of the South Moravian Region, such as Russia, Italy, Poland, Portugal, Croatia, Lower Austria, Serbia and Lithuania, also had the opportunity to present their culture and beauty.
"Thanks to the partnership with the South Moravian Region, we are also very happy to be a part of the Regiontour trade fair in Brno. Every year brings new stimuli and ideas, but also a large space to meet similarly passionate people from tourism, with whom we would be able to establish new cooperation in the future, "commented the participation of the executive director of KOCR Trenčín region Eva Frývaldská .
Seniors and families with children formed the most numerous groups of applicants
As usual, this time the fair offered a lot of interesting things, holiday ideas, trip tips and gourmet delicacies for all ages. Seniors and families with children were the most interested in news from the Trenčín region. They were interested in a large number of cycle maps and new cycle routes, the offer of spas, but also specific monuments, castles or chateaux and their program for 2020.
Regiontour 2020 at the Brno Exhibition Center also attracted great public interest this year, mainly due to the fact that it combines gastronomy with craft and music activities and tourism, thanks to which the visitor has the opportunity to get a comprehensive view of the region or the presented area.
Text: MT
In Trenčín, 21.1.2020