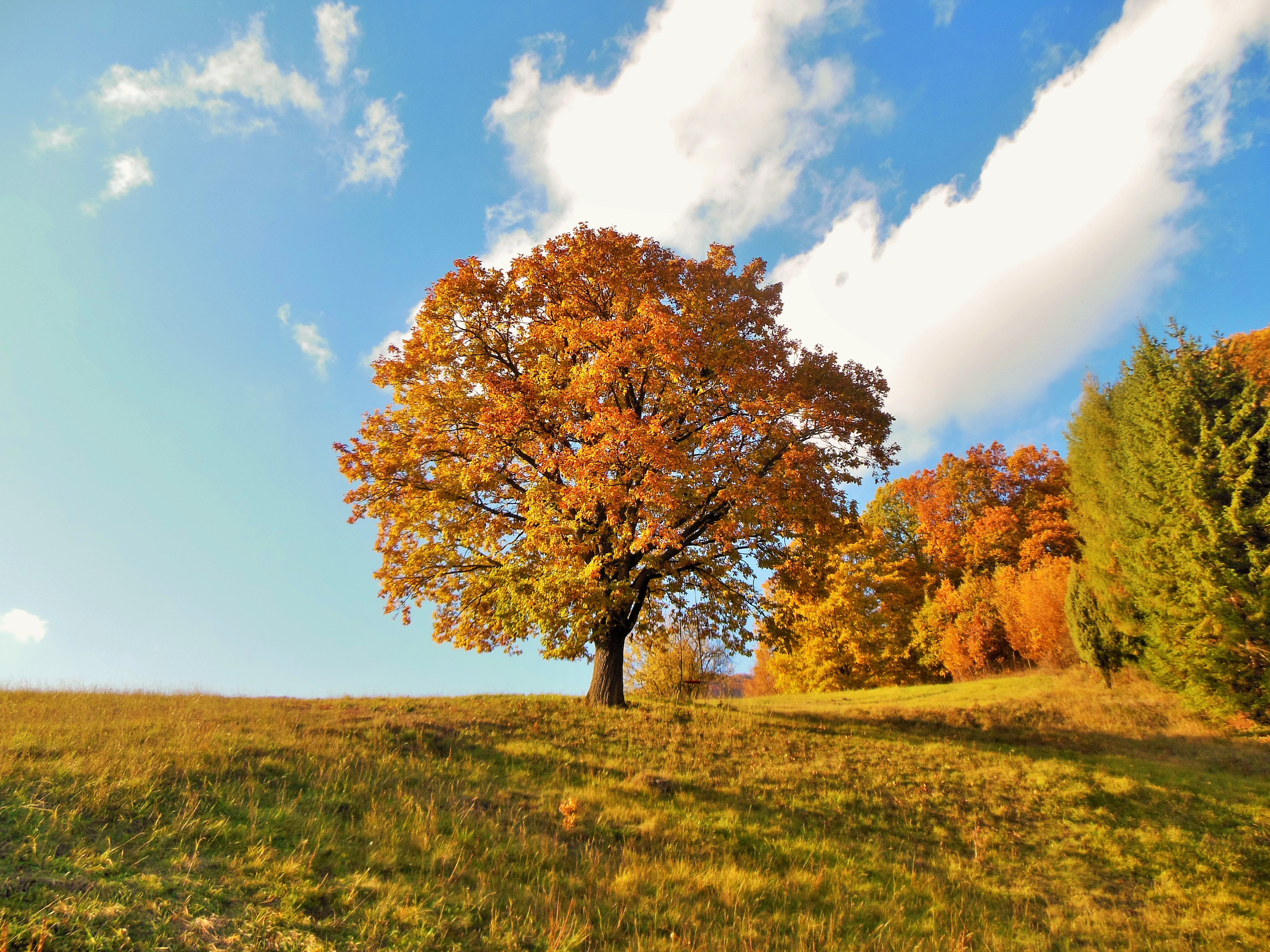 It's time to go out - nature paints
Leto sends us a kiss goodbye and opens the door to the colorful autumn, which immediately embraces us to welcome us. It adds a pungent kiss to the cheek so we don't think it will go with short sleeves and shorts. He takes a brush in his hands and, as an artist in love with colors, begins to paint. No, we should not be in the background then and have a hard time observing the process of creation. He calls us to be a direct part of it. All he wants from us is to sincerely appreciate the beauty he creates for us again and tirelessly every year. So that we can enjoy every day and come and spread the joy to the mountains, the park, the square, the rocks, the sidewalks or just to the nearest street. Do these lines sound too fabulous to you? Just go on a trip in the Trenčín region during this period and the fairy tale will become a reality.
We know the locations in a new dress
The tendency to visit nature and explore the region in the summer months is understandable and common. However, it is also worth considering making an attempt - the sites you went through this or last year to cross again with the amazing energy of autumn. You will consider this decision to be one of your best for tourists.
You can have a pleasant day with your family or just alone in stray shoes, for example in the vicinity of Haluzíce. Until a few years ago, you would have searched in vain for a person who would enthusiastically whistle at the term "Haluzice". At present, however, it will be difficult to find a person who has not visited the Romanesque church or the Haluzická strait. An inconspicuous village located in the Bošácká valley guards natural and historical treasures, which are admired by the general public. Throughout the year, the church is a popular "photo destination", but also a place where wedding ceremonies are performed.
With reduced levels, the number of visitors also decreases, thanks to which you will have more privacy not only for photography, but also for hiking. This one can be completely different at this place every year. Wondering how this is possible? The Haluzic gorge, despite the efforts of the people, refuses to stop growing. It gets bigger and bigger every year. It offers beautiful surrounding nature and waterfalls and gurgling streams.
However, you may be more attracted to a visit to the narrowest canyon in Slovakia, through which the bus passes just like that. It is one of the most beautiful roads in our country. An educational trail leads along this route and you can decide whether to go for easy hiking across the educational trail or go to Malý and Veľký Manín or a climbing tour. There are also rare species of plants and animals in this locality, which gives this place a unique flair.
However, autumn tourism is never enough. If you were on Strážovské vrchy during the year and you said to yourself - it is enough for this year, think it over and give a chance from the view from Strážovské vrchy in other colors. It is a sloping lookout peak from which you can see Javorníky, White Carpathians and Beskydy. Tourism is suitable for all ages who are not afraid of a pleasant 2-hour tourism.
Or are you in the mood for something "sharper"? Kamenné vráta is a well-known location for all mountaineering enthusiasts. They are located at an altitude of 560 m above sea level near the beautiful spa town of Trenčianske Teplice. Climbing walls are diverse and in places up to 35 meters high. Whether you are a beginner or you have climbed something, this place will enchant everyone. They are also proud of the new climbing wall directly in Trenčianske Teplice, which is located in the popular tourist place Skalka, directly below the famous Hríb viewpoint.
Tourism with accommodation
Who says holidays only belong to summer? Treat yourself to your own, unique autumn holiday in the embrace of nature right now. You can use accommodation in one of the oldest mountain huts in Slovakia - Holuby's cottage. The foundation stone was laid in 1923 and currently offers simple accommodation for tourists or families with children throughout the year or honest home cooking. The cottage is located below the top of Veľká Javorina, from which you can choose which tourist path and which experiences to go.
However, if you only want to quickly clean your lungs with fresh air, choose one of the many nature trails in the Trenčín region. Altogether there are over 40 of them and they are spread all over the territory. But maybe all you have to do is go out a bit on the grass and blow up the pile of accumulated leaves that your neighbor has neatly leveled. Allow yourself to be children for a while during this period, which will please even such a small thing. Because that's what the beauty of autumn (not only) in the Trenčín region is about.
Author: Michaela Tišková
Photo: Matej Húževka