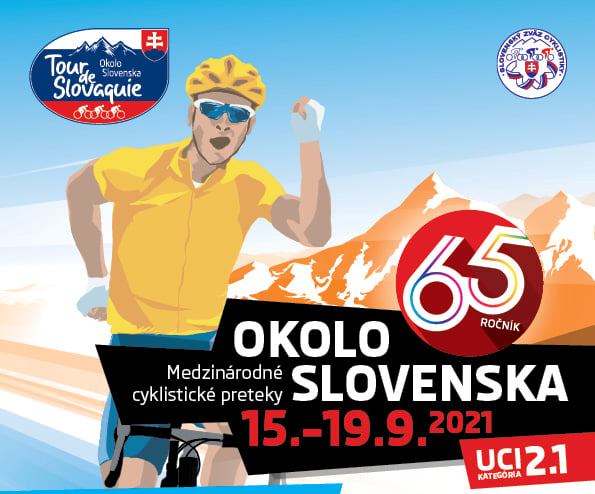 Around Slovakia
The 65th year of the International Cycling Race "Around Slovakia" will start on 15 September. The route of the race consists of 4 stages that lead cyclists across Slovakia and this time they will not go around the Trenčín region.
You can meet the stars of cycling, including Peter Sagan, this weekend in two cities in the Trenčín region. On Saturday, Považská Bystrica will end the 3rd stage of the race, while the finish line will not lack a rich program. There are cycling exhibitions, a raffle, regional art ensembles and a concert by the band Hudba z Mars. Subsequently, the competitors move to Trenčianske Teplice, where on Sunday grandly kick off the final stage of the race.
You can take part in the accompanying "Energy on Wheels" event right at the starting and finishing points. You will get the opportunity to ride one of the selected routes in the vicinity of the stage cities by bike. There will be short routes to choose from for families with children, but also more difficult routes. It is important to complete the selected route by September 26, 2021 and scan the QR code into the GoSlovakia application at the beginning and end. By participating in Energy on Wheels, you will contribute your kilometers traveled to the symbolic orbit of the Earth.
You can find more information about the event on the enclosed posters or HERE .