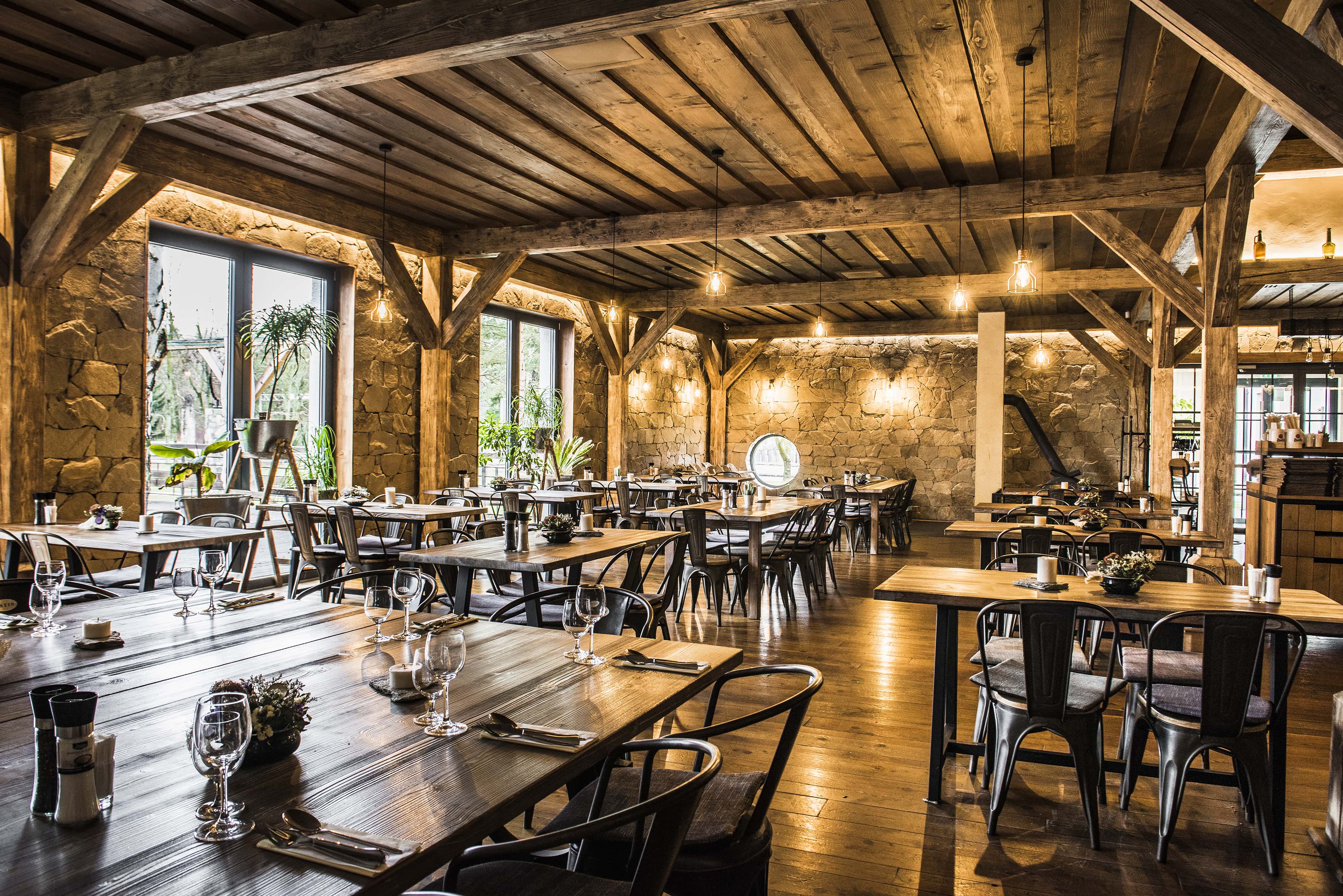 This story began to be written in 2014 and a year later brothers Patrik and Juraj Kuckovci inaugurated a new restaurant in the heart of Upper Nitra, on the imaginary border of Bojnice and Prievidza. On the site of the Kazačok restaurant in the past, they built a company that is in the sights of many people.
"We appreciate every guest. People from a wide area who return to our guest house, beautiful grounds and restaurant also return to us regularly, " says the co-owner of the Patrik resort.
The brotherly couple was inspired by the sundial motif when creating the name MERIDIANA. "Since we were sitting on the shores of the Adriatic Sea at the time in the picturesque town of Arenzano, the name of the restaurant is Italian," adds Kucka.
"We consider it important to communicate with the guests, ask for their opinion and keep your ears on the stopwatch. That moves us forward. The restaurant is full of satisfaction and satisfied customers, " adds Patrik Kucka and continues: " The menu is diverse. We try to have on the menu what the current situation requires, what people like. When street food dishes became popular, we immediately added them to the menu. However, there are still customers who cannot praise, for example, classic fried cheese. We always just smile, because there is nothing wrong with cheese. Only quality raw materials are enough and we will tolerate them at the MERIDIANA Bojnice resort, "he continues. The restaurant also offers a tailor-made children's menu. He promotes him literally: "You know what your children like. "It's easier for us to talk to our parents and meet their choices, because only they know best what their children like," explains Patrik Kucka.
We were interested in a special offer in the menu, which we did not meet anywhere else - picnic boxes. "We have a wonderful area for an experiential picnic like from a romantic movie. When guests order a picnic, they receive a cart as a table with unbreakable cups, a blanket and a petanque. Guests can choose from four different types of food. Picnik boxes can be ordered at home, taken to nature or consumed in the area on a blanket, "says Kucka.
MERIDIANA is not a classic restaurant, but a resort with a guest house, wellness, bio-language and a beautiful greenhouse. Good facts are not only about the quality and variety of food, but also about accommodation, wellness or several activities and experiences that MERIDIANA offers. "Our guests have many options. Everyone who comes to us says that there is a really good atmosphere. They feel like they are on holiday by the sea. People don't just come here to eat, but they enjoy our food, " emphasizes the co-owner of the restaurant Patrik Kucka. During the official visit called Na koštovke, we also started cracking the menu of the MERIDIANA restaurant. The co-owner himself assisted us. "I'll leave the choice of main course to you. You know best what you want. But I will choose the appetizer for you. " While we were choosing from a varied menu, Devil's Smoker landed on our table - a plate of homemade sausages and Parmesan cheese, plus olives and sourdough bread. It should be noted that MERIDIANA has its own smokehouse, so the first appetizer came from its production. Really great at the beginning. The second appetizer was vegan - corn tacos stuffed with avocado guacamole. Since we like slightly spicy Mexican cuisine, this appetizer also caressed our taste buds.
Everyone chose the main dishes to their liking. Even though it was lunch time and they were serving food from the daily menu, the chefs were really fast. We also evaluate the staff per unit and praise the uniform uniform of the waiters, which made a great impression.
We felt really good, relaxed on the broom in MERIDIANA. Quality food, attentive staff, atmosphere like the Adriatic Sea. And you don't even have to travel far, you have it around the corner. Try and taste good!
photo: MERIDIANA BOJNICE, Radovan Stoklasa