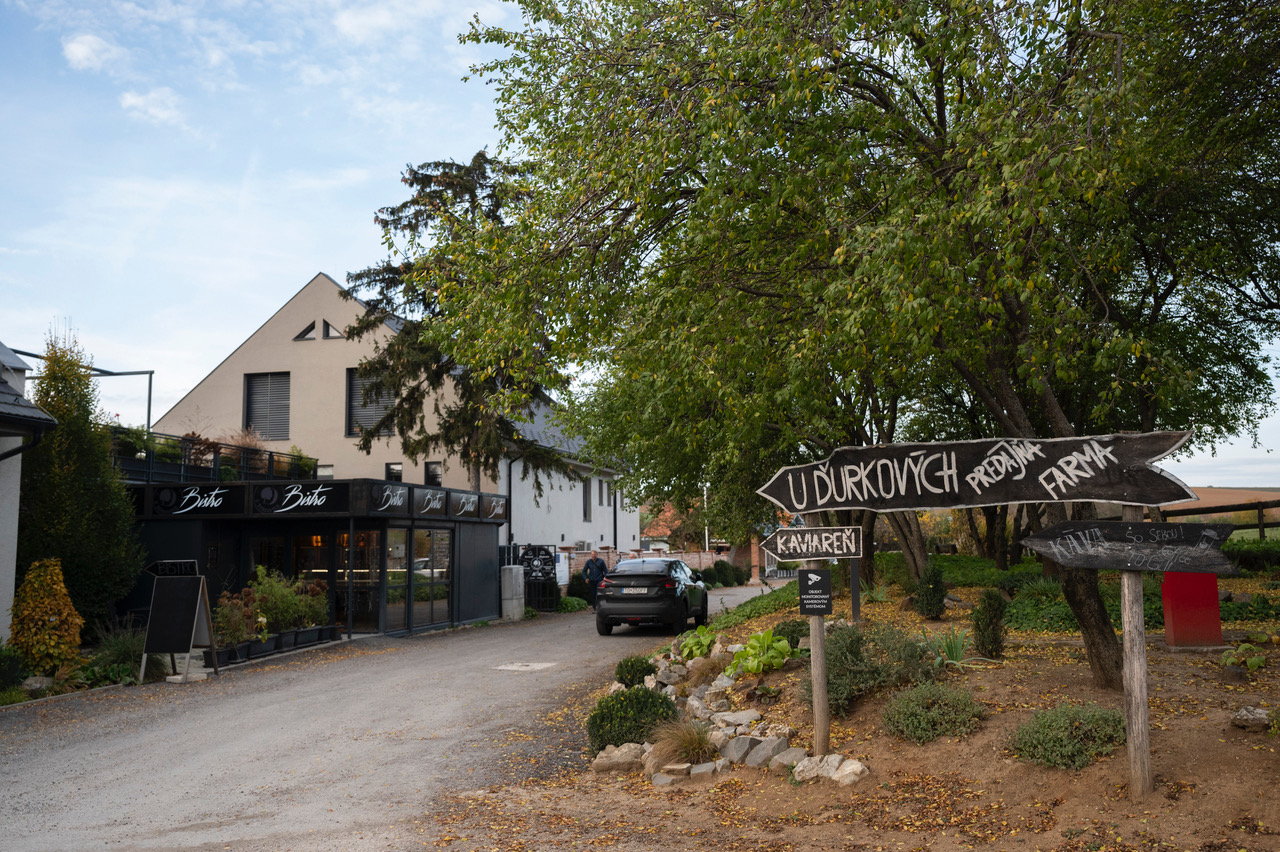 In Žabokreky nad Nitrou, the Ďurkovecs have built a beautiful farm and offer homemade meat products from their own breeding. Recently, beer lovers will also enjoy themselves here. And have you been here before?
On the main road in Žabokreky nad Nitrou, we are greeted by a sign with the inscription "family farm, brewery, bistro/breakfast, accommodation/cafe". The entire area, which was once a horticultural area, is hidden between two mounds where cattle graze. They founded the farm in 2010, and in 12 years of existence they have built a beautiful area that is visited by families with children from Slovakia and abroad, young couples and seniors. The farm is also an attraction for school educational trips. "The first idea was to have horses, but you have to earn money for them first. So we imported goats to have milk and cheese. Subsequently, we bought piglets and converted the old farm building into a slaughterhouse with assembly and production facilities. Not long ago, a store was added where you can only buy our products," added Ms. Ďurková.
Currently, you can find meat breeds on the farm, such as Texel sheep, Angus bulls or pigs, but also smaller animals such as rabbits, pigeons, peacocks or seasonal poultry. Cats roam under your feet and an owl like from Harry Potter watches over everything. On Saturdays, seasonally, you can ride horses, come to a family barbecue or go crazy with the group on the multifunctional playground. "The only thing we lack is a restaurant, so we only offer breakfast to our guests. In the bistro, you can have desserts, coffee, our beer, cheeses and dairy products from local farms. If you want to organize an event or a meeting, we will prepare lined bowls from our products. In addition, we do themed days, during which we offer visitors a butcher's plate, sauerkraut or goulash."
Beer? But only quality lager
The newest addition to the farm is a home-made family brewery, which the Ďurkovs dreamed of for six years. "We built it for about half a year. Since we offer various products, our own beer was a logical step," revealed Ervín Ďurka. "We built on the tradition of Topolčia beer, that is, on the classic Czechoslovak lager. Our idea is to do it properly. We work with renowned technologists who guide us," added the co-owner. They have four varieties on permanent offer: light lager 11 and 12, semi-dark lager 10 and dark lager 13. "People are already used to it. We want to satisfy all customers, so in addition to glass bottles, we also have 5-liter kegs and kegs. Recently, we also switched to backed-up PET bottles. We can produce 100,000 liters of beer per year, last year we achieved half the output. If we repeat it this year, we will be satisfied," concluded the Ďurkovs. Are your slinkies coming together yet? So go up to Žabokriek nad Nitra!