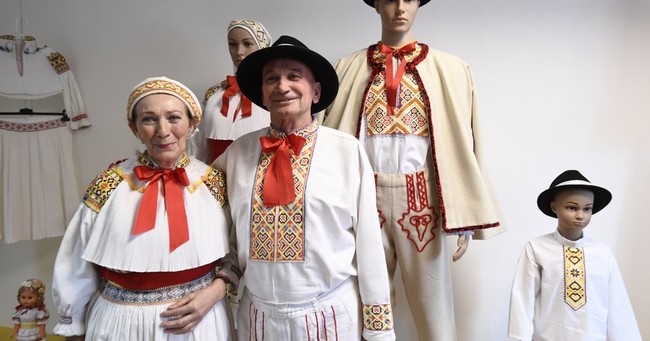 The Trenčín region is once again richer with one exceptional place documenting the beauty of the cultural heritage of our region.
Another interesting museum was added to the upper Nitra. After the museum of mining or glassmaking there was a new remarkable exposure. It presents folk art as part of the national cultural heritage.
In the village of Valaská Belá, on Wednesday, March 28, 2018 a ceremonial museum was opened, reminding of the almost forgotten traditions of the local village. The exhibition will bring visitors closer to the work of skilled handicraft craftsmen and activities such as weaving carpets or production of canvas and embroidery, one of the oldest in Slovakia. The museum also offers a sample of unique Belian costumes for which this richly decorated embroidery is typical. The exposed garments are 70 to 80 years old.
The birth of this museum was provided by the civic association Hipo Mačov , headed by Anton Blaho , the author of many events aimed at preserving regional traditions. "The initiative for the establishment of the museum was, in particular, the effort to preserve the inheritance of our fathers and to show a piece of genuine rural life," Anton Blaho said.
"The idea of ​​creating a museum of cloth, weaving and embroidery is very much appreciated, and Mr Blaho has long been contributing to the development of tourism in the Trenčín region, and this is the reason why he was awarded the Tourism Personality Award 2017 awarded in January Regional Tourism Organization (KOCR) Trenčín region, " said the chairman of KOCR Trenčín region Juraj Gerlici .
The museum is located in the premises of a local cultural house and opened its doors to the public for the first time on April 3, 2018. It will be open during business days from 7.30 to 11.30.