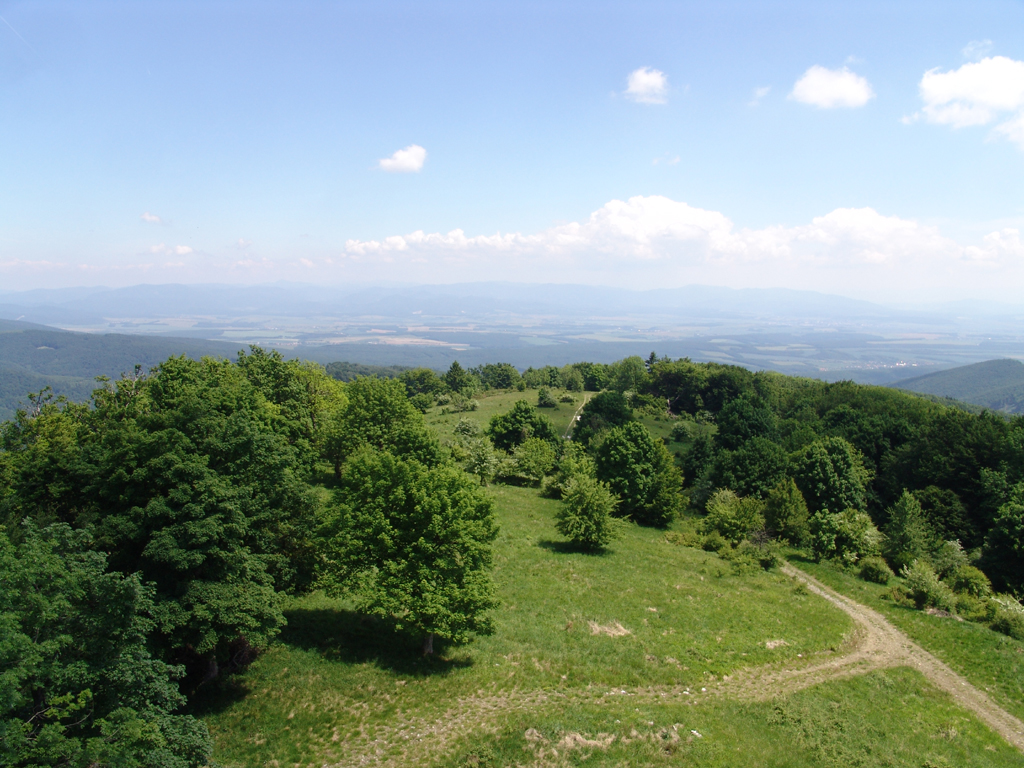 Beckov - Kulhan
The route starts in the center of Beckov village at the intersection with Vázská cyklomagistrálou and blue biking trail no. 2301. From there, the route continues towards the castle, and before going to the castle it turns right alongside the Roman Catholic church and passes through the village. Behind the village, the asphalt road changes to gravel and continues to climb to the summit near Skalice. From this place along the field roads, the route continues to Kálnica village. It runs through the village to the bikepark behind the village. Here you can refresh yourself or use the service of a bike, bike rental and more. After a short break, the trail continues through Kálnica valley. The steep rise takes place until the end of the valley, where the climb is softer and the forest way goes up to the tourist cozy - Room. At these locations, the route runs alongside the blue cycling route. At Room, a water source can be used to replenish liquids.
From the Rooms continue on the forest road, but after about one kilometer the trail leaves left to the forest walk and rises to the ridge. After the ridge, the trail continues up to the saddle below the Javorina Mountains, which will lead us to a steep climb. From the saddle, the route continues straight to the top of the Mistress's Javorina, where we can enjoy the view of the 17-meter high view.
From Javorina, only downhill runs to Kulháň. From the beginning we start on a good forest road, which brings us to the newly built asphalt forest path. After that, we continue with a pleasant jellya valley down to Kulháň, where the route ends at the intersection of several cycling routes.