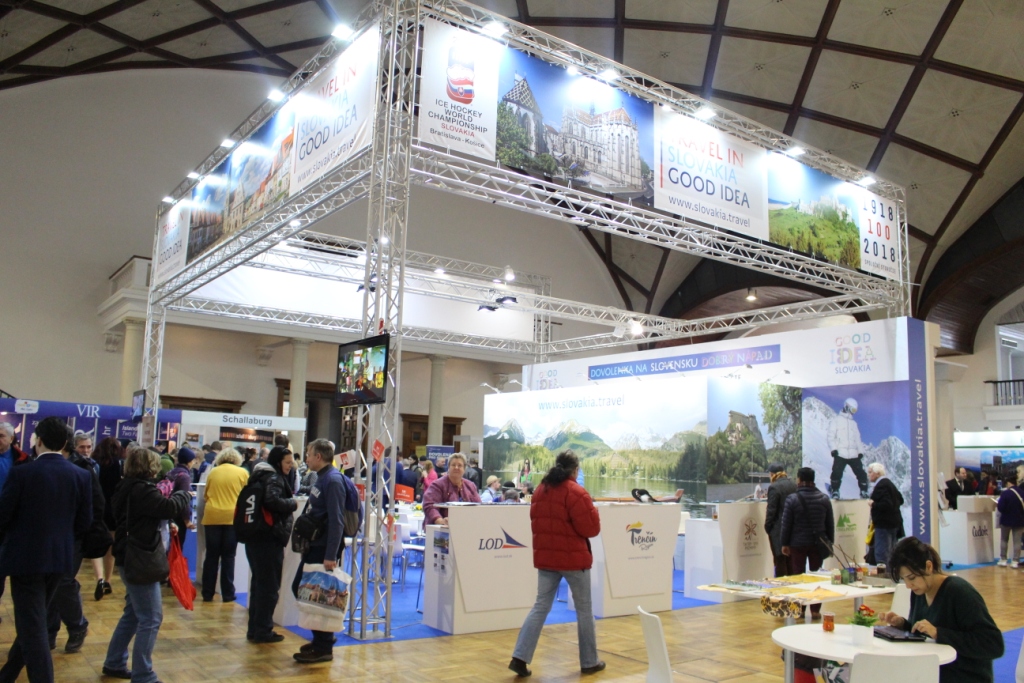 The largest tourism fair in Central Europe has written its 27th year. The Trenčín Region was not represented in the stand of the Slovak exposition, whose tourist base was presented by the Regional Tourism Organization (KOCR) Trenčín region and the interest association Beckov Castle.
Under the roof of the Prague Exhibition Center, visitors to the Holiday World Prague 2018 fairs were able to explore various parts of the world and taste the specialties they would normally travel hundreds of kilometers on February 15 - 18, 2018 . For four days, 46 countries and more than 700 exhibitors were present on the show floor.
This year's partner country of the fair was Slovakia, which prepared a rich display of culture and gastronomy for its exhibition. "History, present and future oscillate in tourism, because mutual respect for the countryside, nature, cultural and historical monuments and people is based on both respect for tradition and hope in relation to future times," he said on a margo of partnership and 100 Peter Weiss , ambassador of Slovakia in the Czech Republic.
The sound of fujara, whipping whips, the delicious taste of bryndza halves, and the tasting of beer and wine. This is just a fraction of the varied offer of a presentation stand marked "Holiday in Slovakia - A Good Idea". On the same floor, co-exhibitors will meet: Senec Region, Žitný ostrov Region, Central Slovakia Region, Chateau Pieniny, Region of Tatras Spiš Pieniny, Bratislava Region Tourism, Trenčín Region, High Tatras Region, Slovak Paradise and Spiš Region, Bratislava ports - private passenger transport, as
Trenčiansky kraj and its tourism potential at the Holiday World Prague 2018 fair presented KOCR Trenčín region and the interest association Beckov Castle. "At the Trencin Visitors Presentation Region, visitors have been able to find year-round events for the upcoming tourist season, the latest materials presenting areas of the Trenčín region, cyclomasses and inspiration to spend the ideal holiday in our region," said Juraj Gerlici, Regional Tourism Organization of Trencin.