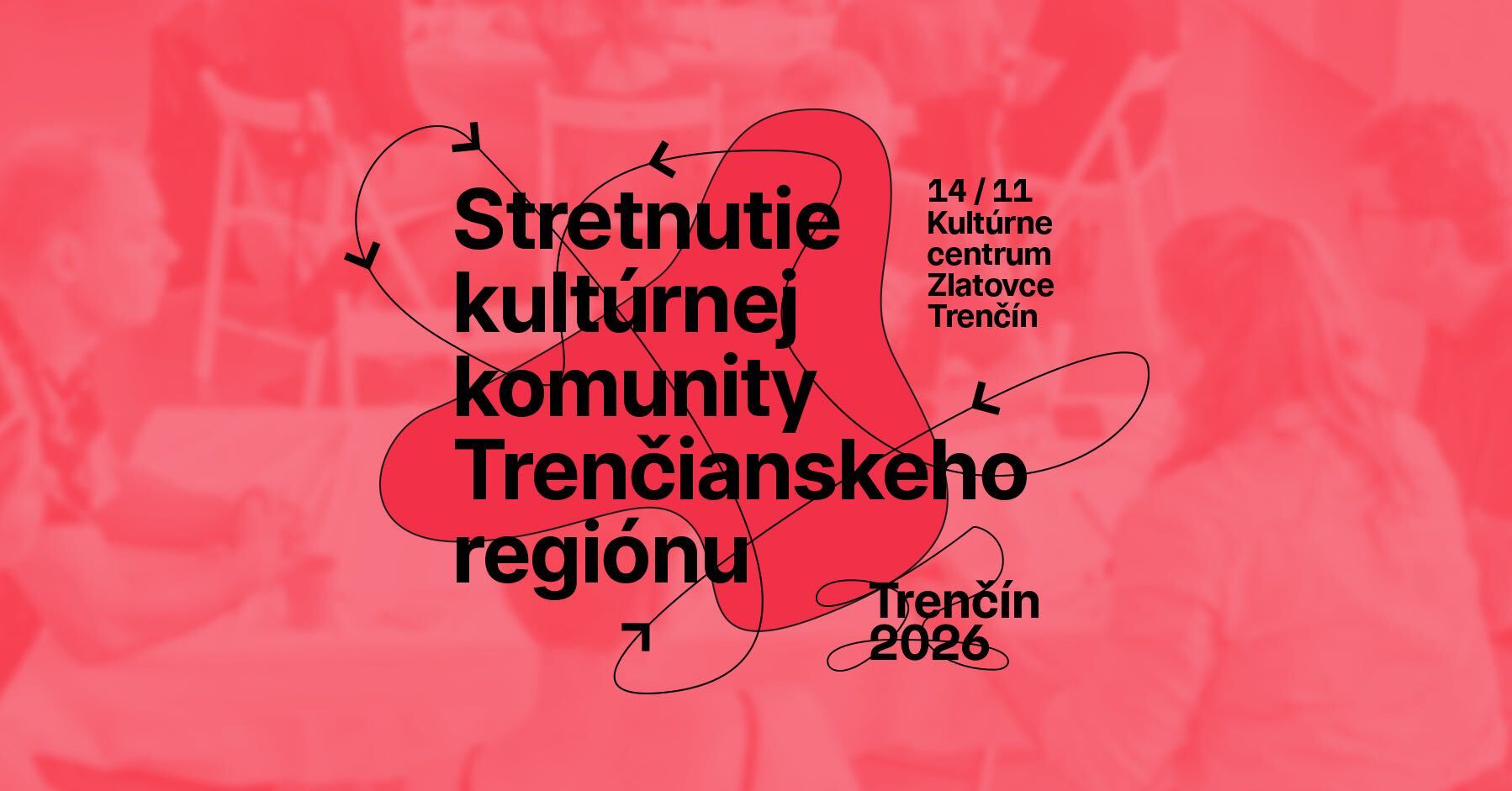 How do you get new visitors for your cultural events?
What subsidy scheme has the Ministry of Culture of the Slovak Republic prepared? How to recognize the needs of disadvantaged event visitors? You will find out the answers to these questions at the November meeting of the cultural community of the Trenčín region. You can choose from four workshops on the topic of making culture accessible to disadvantaged population groups and expanding your own audience. Come to be inspired and at the same time convinced that a cultural experience can really be conveyed to everyone.
Five guests will open various aspects of audience development and making cultural events accessible. Agata Etmanovicz from the Polish Impact Foundation is an audience building and accessibility expert who helps organizations across Europe. In the workshop, together with her, you will focus on important questions: Who is your audience? Who is not your audience (yet)? And why?

Zora Turancová and Ján Paprčka from the Ministry of Culture will present activities and strategies for culture for the disadvantaged . In addition, you will learn the latest information about the subsidy scheme for the culture of disadvantaged groups , which the ministry will launch soon.
The head of the department of gallery pedagogy in the Slovak National Gallery, Barbora Tribulová, comes with the Gallery's activities aimed at greater openness. For example, they added a haptic aid to make artworks accessible to blind and partially sighted visitors. Košické Kino Úsmev has in its program activities aimed at vulnerable groups of the population, including open screenings, a film school or a festival. Natália Centková, project manager of Úsmev, will explain how to create an inclusive cultural space .
The meeting will take place on Monday 14 November 2022 at 17:00 in the Zlatovce House of Culture. Guest lectures await you in the first block, the second block will include workshops from which you will take away practical information. Finally, informal networking awaits you over refreshments. You can find more information about the program at www.trencin2026.eu/stretnutia . Admission is free, but the capacity of the event and workshops is limited, please register here .
Meetings of the cultural community of the Trenčín region are part of the Trenčín 2026 European Capital of Culture project. Trenčín 2026 is financially supported by the City of Trenčín and the Trenčín self-governing region. The partner of Trenčín 2026 is the European Union.