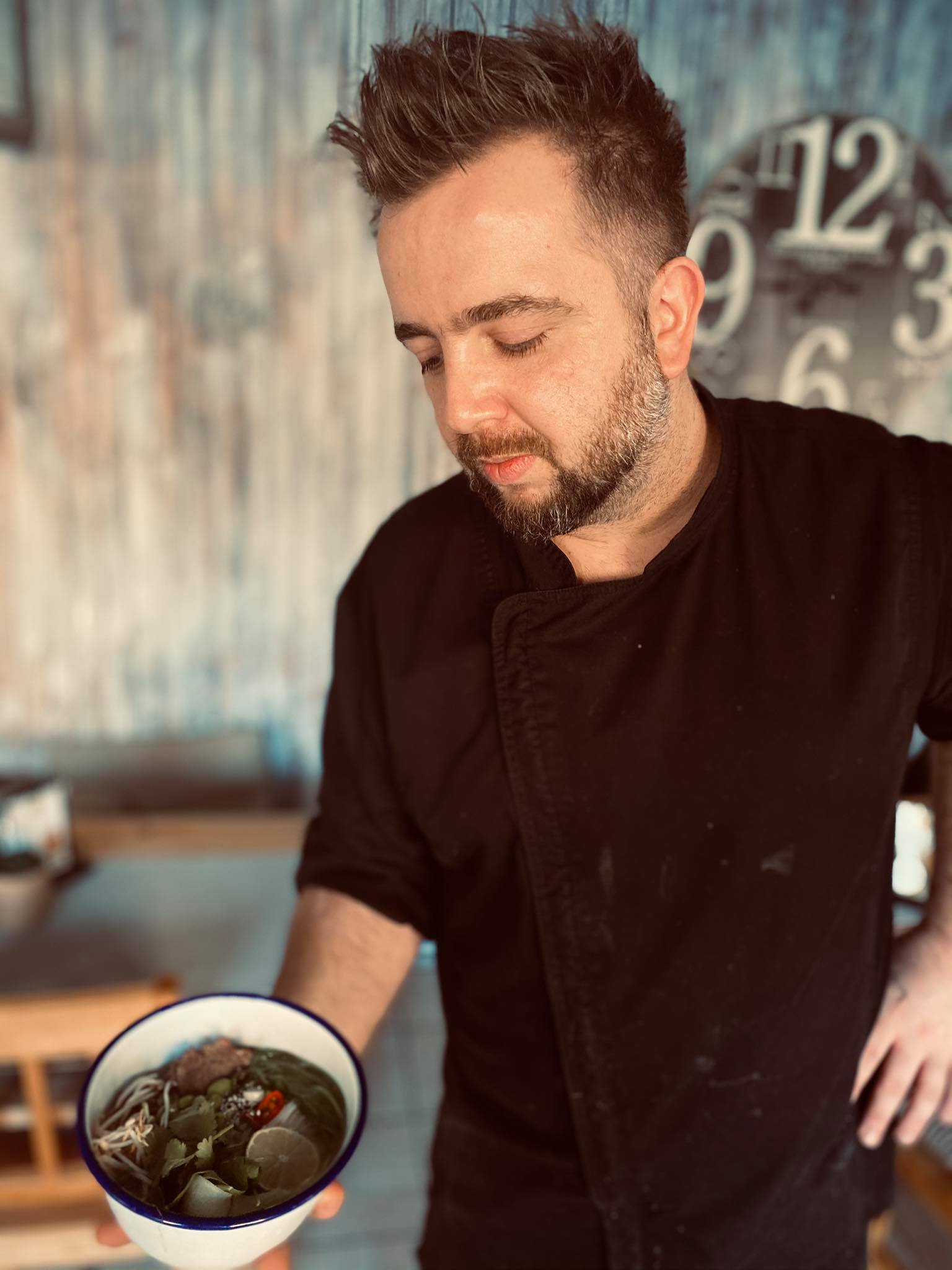 If you have a taste for quality "street food" that will delight your senses, anointing stomach and in which an honest chef with foreign experience works, Handlová is the right city you want to visit.
The winner of the TOP GASTRO facility in the Trenčín Region for 2020 was Street Food Kitchen, located in a small mining town in the Prievidza district. Although they have only been operating for 3 years, they have conquered the taste buds not only of the locals, but also of the wider area, as evidenced by the great support of the fans in the competition. Out of the total number of 3046 votes, they received up to 452! They earned first place among 58 nominated facilities.
We are very happy that we managed to contact the chef and founder Ľubomír Pavelek, who introduced us to Street Food Kitchen and his gastro beginnings.
1. First of all, please introduce yourself to the readers of the Trenčín region website. Who are you and how did you get into the gastronomy business?
As a little boy, I liked to mess in the kitchen when my parents were cooking lunch. I was very happy to help, but even better I ate meals prepared by my parents. Later I graduated from school with a specialization in chef / waiter. During my studies, I realized that cooking is what I want to do in life. After finishing school, I went to England. I started working in a cake factory due to the fact that my language skills were not yet sufficient. Over time, I got a job at the Quarter Restaurant, where I washed dishes and did ancillary work for the first year.
Later, as my language skills improved, I was promoted to chef de partie, where I was given the opportunity to make meals in one of the best restaurants in Liverpool. Footballers like Steven Gerard, Fernando Torres and the whole great Liverpool team used to go there to eat. I worked there for 4 years and gained experience that is priceless. My first experience as a chef was a restaurant down in the south of England in the small town of Fowey, where I worked at the amazing Italian restaurant Boathouse. There I met my current girlfriend Natalja and since then we have been dedicated to gastronomy together.
It was she who gave me confidence and helped me grow professionally, for which I am extremely grateful. We traveled a lot around the world together and just on the road the idea was born to open our own restaurant, to bring all those goodies of street food under one roof. We turned the idea into reality and Street Food Kitchen was created. This year in February it will be 3 years from the beginning of operation.
2. Which product is one of the most popular in Street Food Kitchen?
Our best-selling products include Coca-Cola Ribs - roasted pork ribs in Coca-Cola marinade with grilled corn, home-made fries and, of course, coleslaw salad.
3. How did the current difficult situation mark you? Did you have to come up with a new creative way to "survive" or did orders flock without it?
Covid has definitely marked us as everyone in tourism. Especially during the first wave, when no one knew what was going to happen and how long it would take. When the government measure came out, we were forced to close the operation. But I knew we had to do something to survive, so the idea of "green box delivery" was born in my head. We started delivering food in eco-packs and we always tried to adapt the menu to include the highest vitamin values that people currently need to build immunity. All in all, it has caught on and we continue with delivery.
4. What can we find on your menu? Will vegans choose "intolerant" in you?
For the first year, we have been offering our customers a worldwide weekly menu. For example, we gave a week of English cuisine, where we tried to choose the most traditional dishes from the country. Of course, our options have run out over time, due to the lack of ingredients that we had to use when cooking in the recipes. Our customers liked it very much and that is why we continue to try to offer food from around the world in our weekly menu. Almost everyone will enjoy themselves with us, as we also offer vegetarian and vegan dishes. We also encounter a lot of intolerances, but we can always meet the customer's needs.
5. Do you go to offer your delicacies for festivals or other cultural events?
We have not yet managed to get to the festival, but I must mention that last year we participated in the finals of the "Pump Cup" where we offered our gastronomic services. It was an amazing experience and we would definitely like to continue this activity.
6. What do you say about winning the 1st place in the TOP GASTRO equipment of the Trenčín Region 2020 competition?
We were nominated for the competition by an anonymous customer and we found out about it via an official email, which we were very pleased about. We were all the happier when we found out that we had won this competition. It is a great honor for us and especially a motivation for the future. I would like to take this opportunity to thank all our customers and all those who have voted for us. You are amazing.
7. Is there anything you would like to pass on to our readers?
I would like to tell everyone not to give up in these difficult times and to be creative. We will manage it together and I guess we will be able to meet freely again this year in our favorite restaurant, because good food tastes best in the company of good friends. Thank you again and I wish everyone good health until the new year.
In Trenčín 11.1. 2021
Text: MT